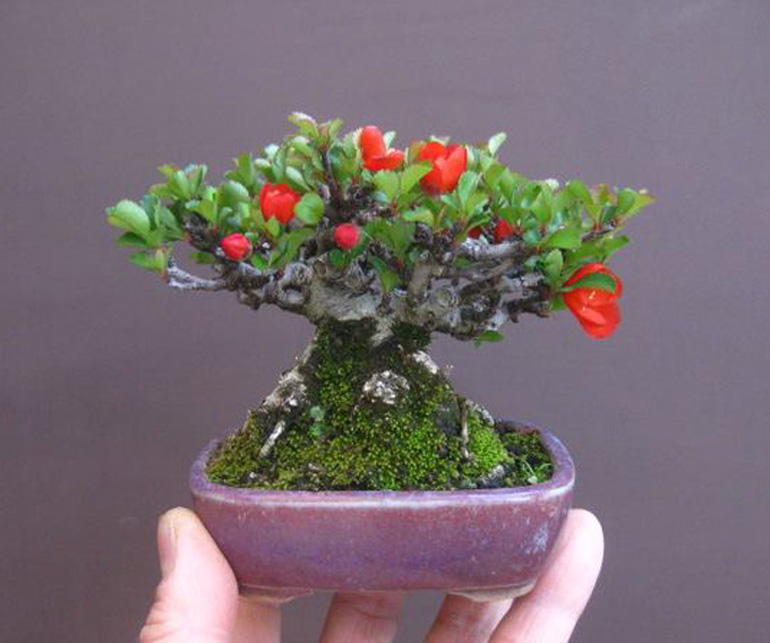 This sweet little quince with its brilliant tiny flowers belongs to Haruyosi. It's a safe bet that he also made the pot.
It has been a couple years since I first stumbled upon Haruyosi and his delightful tiny trees and pots and though I'm usually loath to use the term bonsai master (once you introduce the term, pretty soon you see even moderately accomplish bonsai artists called bonsai master and that just ain't right), if I were to use it, Haruyosi would be a good place to start. Or, more precisely, Shohin Bonsai Master. While were throwing the term around, we can add Master Bonsai Potter. No problem.
All the shohin bonsai shown here are flowering quince from Haruyosi's facebook photos. They represent a small fraction of his shohin bonsai and bonsai pots.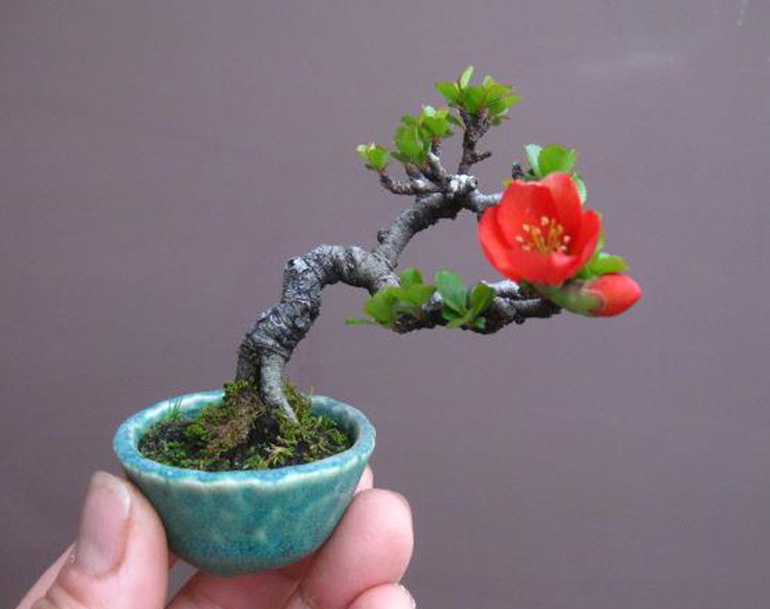 If you spend some time looking at Haruyosi's bonsai you'll notice how attentive he is to harmonizing (contrasting?) the pot and flower colors.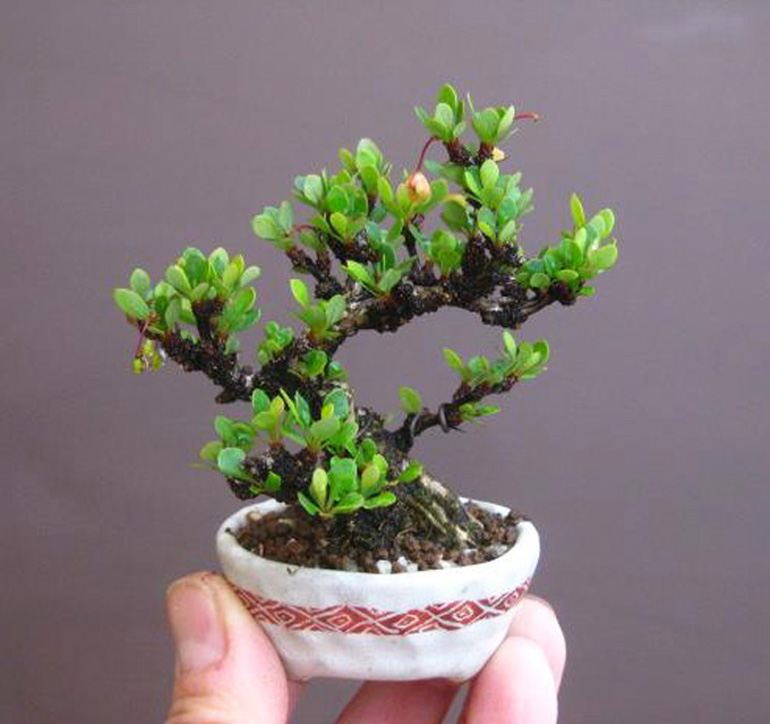 Haruyosi makes his own pots and doesn't always need flowers to create a masterful display.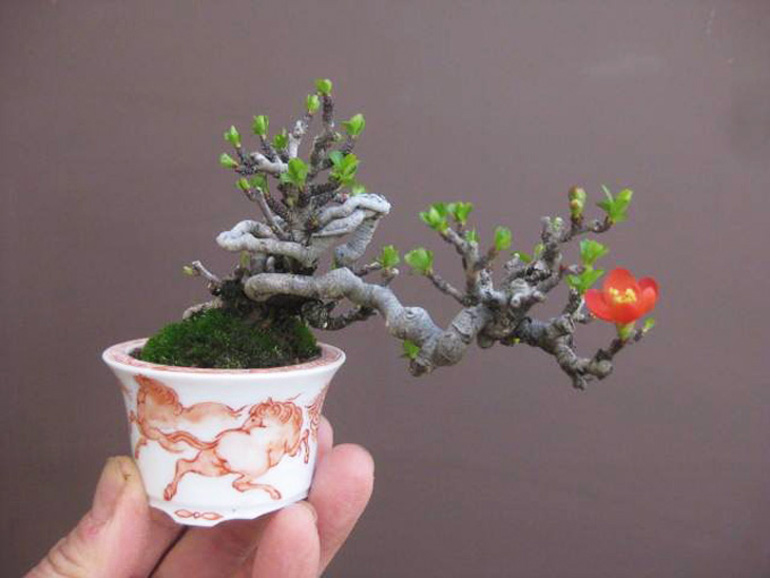 Wild horses and a wild little tree.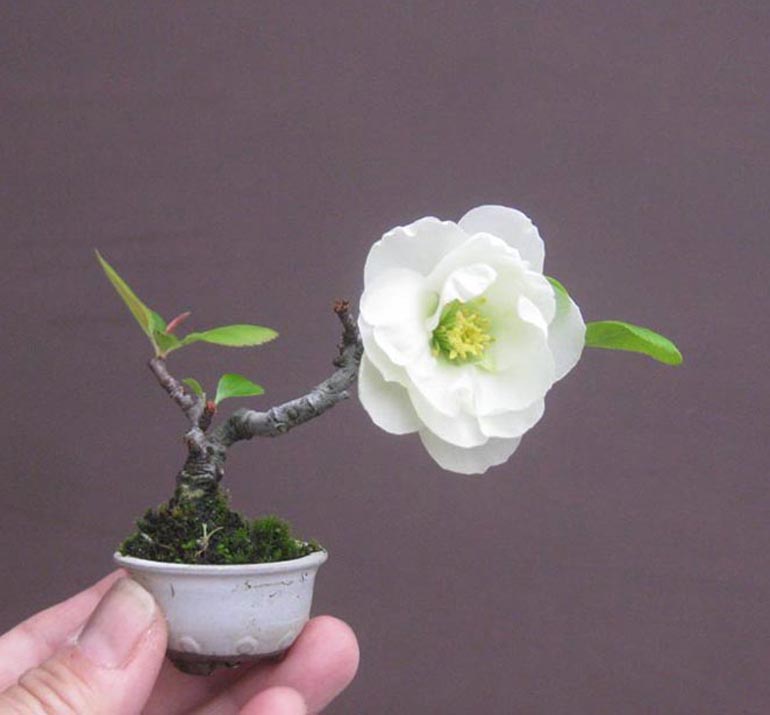 It's not that often you see a flower that dwarfs the pot.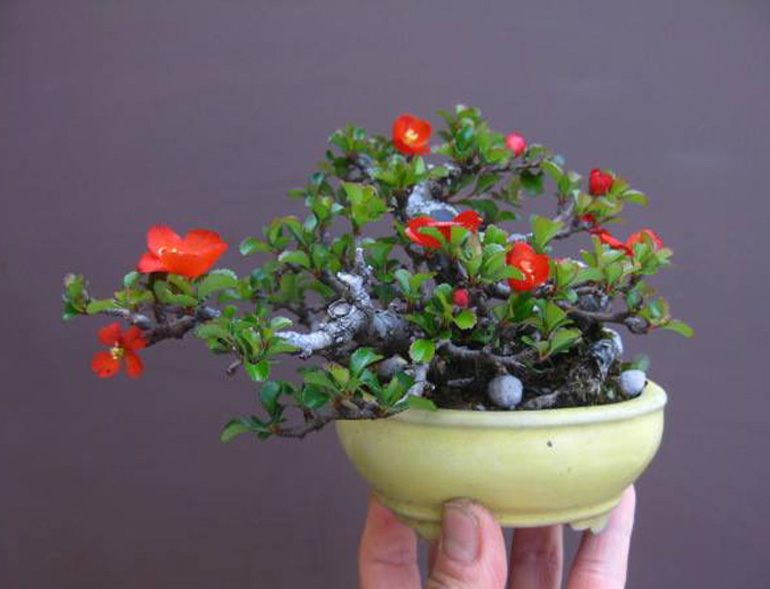 Though you don't see that many yellow bonsai pots elsewhere, Haruyosi often uses them. Same goes for red.
Quince flowers and buds.
Want to find out more about tiny bonsai? This detailed guide to Shohin bonsai is on special for only 12.00 (actually 

only 9.00

 with our 25% off Book Sale).