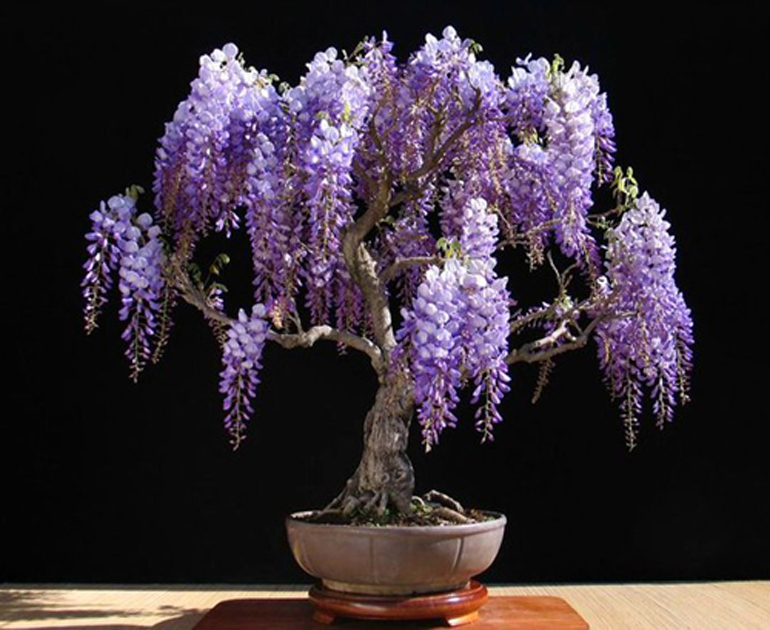 Purple rain. From an early Bark post (September 2010).
I've got a climbing Wisteria on my front porch that never blooms. Our northern Vermont winters are too cold (it dies back to the ground each winter) and our growing season is too short. Still, one can hope…
Meanwhile, here are three wildly blooming Wisteria bonsai for your viewing pleasure. Continued below…



Stupendous Bonsai Book and DVD Sale
25% to 32.5% off* all our of our Bonsai Books and DVDs (other books too)
discounts are off our already discounted prices
Plus FREE Shipping on U.S. orders 49.00 or more
*Just in case percentages give you trouble… this is a great deal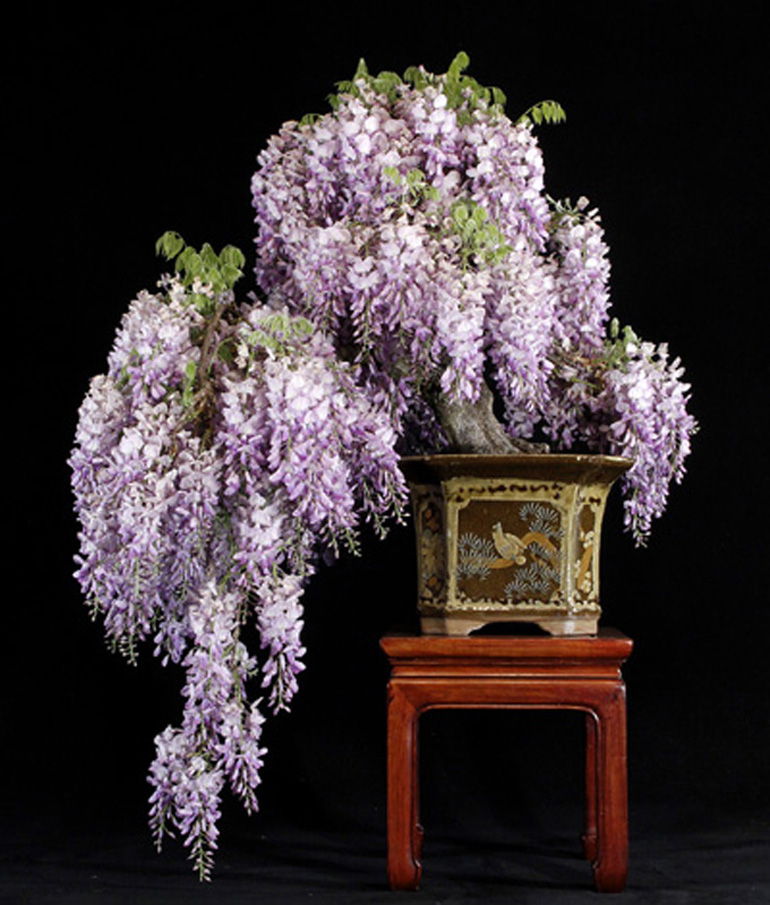 This wildly expressive Wisteria is from Bill Valavanis' Classical Bonsai Art (out of print). The tree belongs to Robert Blankfield, who originally styled it at a workshop with Bill. Speaking of Bill, the 5th U.S. National Bonsai Exhibition is rapidly approaching.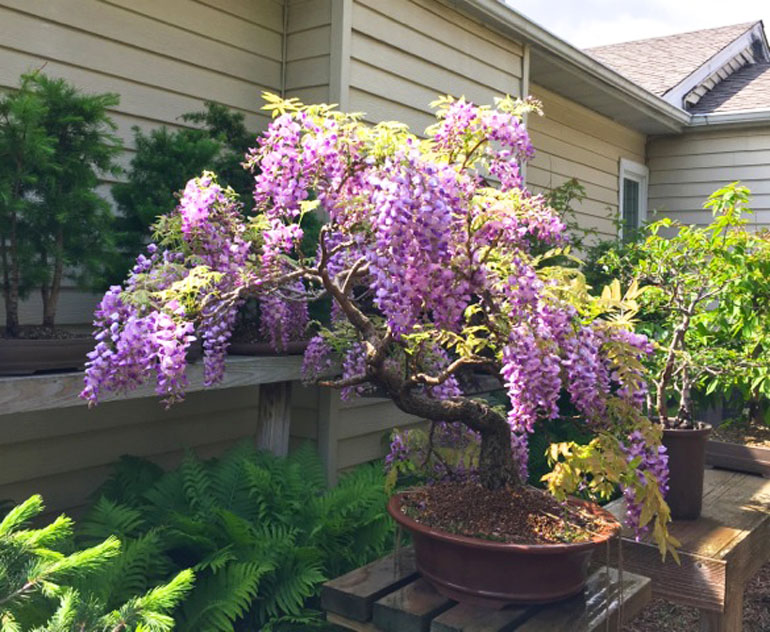 This one belongs to Dan Dolan. It's from a post we did last year on Dan's backyard bonsai.