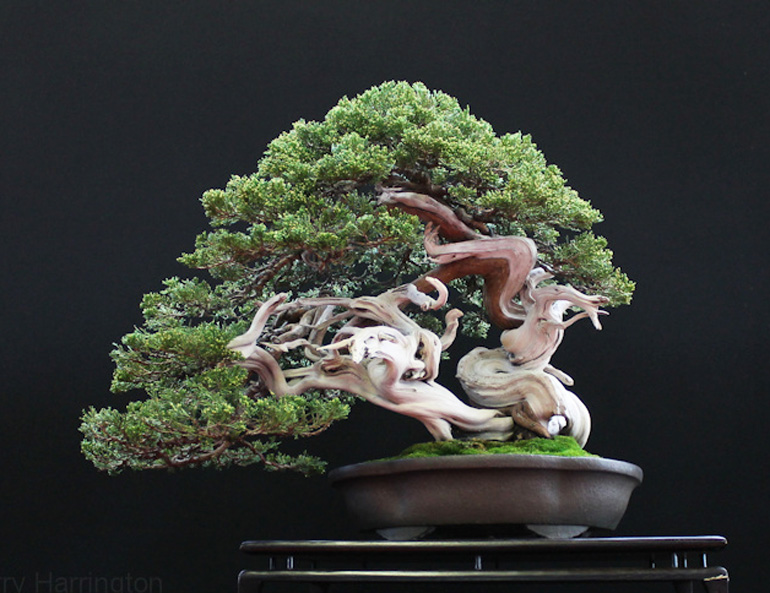 This wild Sabina juniper (Juniperus sabina) belongs to Gabriel Romero. The pot is from Japan. The photo is courtesy of Harry Harrington, as are all the photos in this post.
Yesterday and the day before we featured some of Harry Harrington's photos from this month's spectacular European Bonsai San Show. However, with the exception of one shot, none showed the whole tree. Fortunately, Harry offers several shots of each tree, including 'whole tree, full-bodied' shots.
Continued below…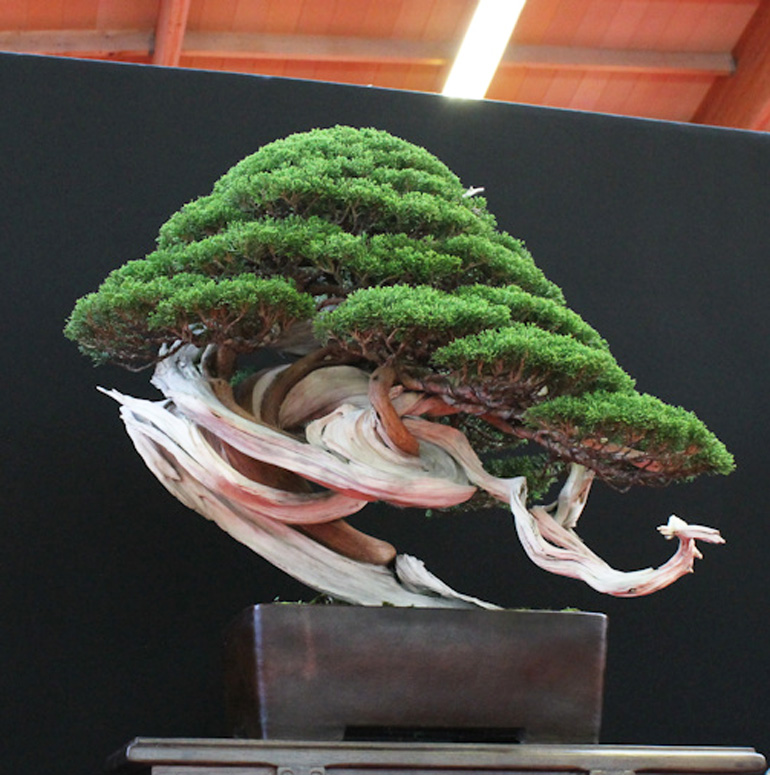 This Itoigawa juniper (Juniperus Chinensis Itoigawa) belongs to Noel Suarez Garcia. The pots a Yamaaki
This Mugo pine (Pinus mugho) belongs to Enzo Ferrari. The pot is a Seto.


Continued from above…
I have cropped the shots shown here in order to provide closer looks at each tree. If you'd like to see the originals, including numerous shots not shown here, you can visit Harry's website (bonsai4me).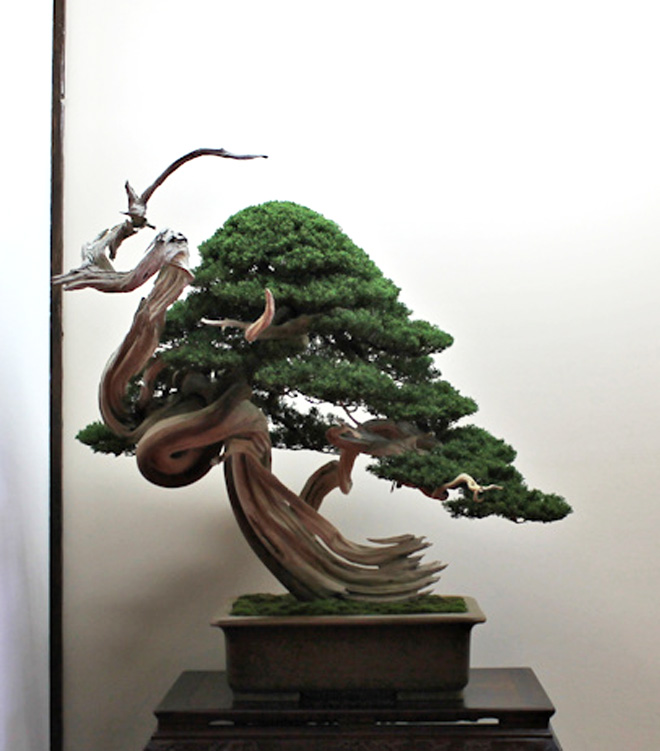 This unusual, elegant Itoigawa juniper belongs to Luis Balino.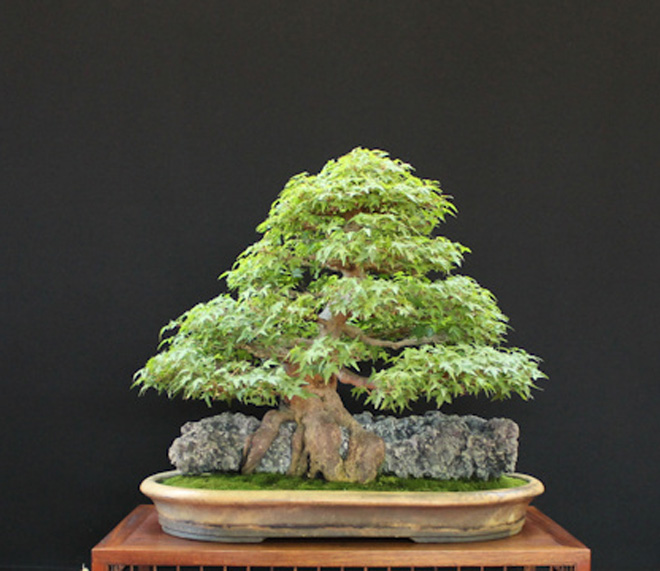 You can tell this Japanese maple has been growing on that rock for a long time. It belongs to Steve Hale.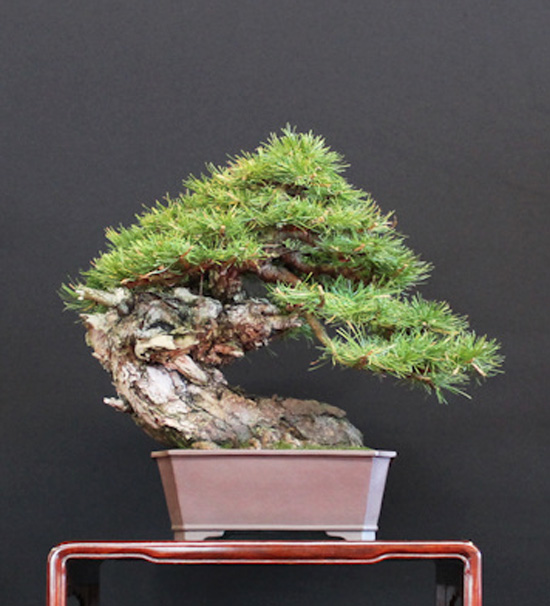 This gnarly old European larch (Larix decidua) belongs to Jean-Paul Polmans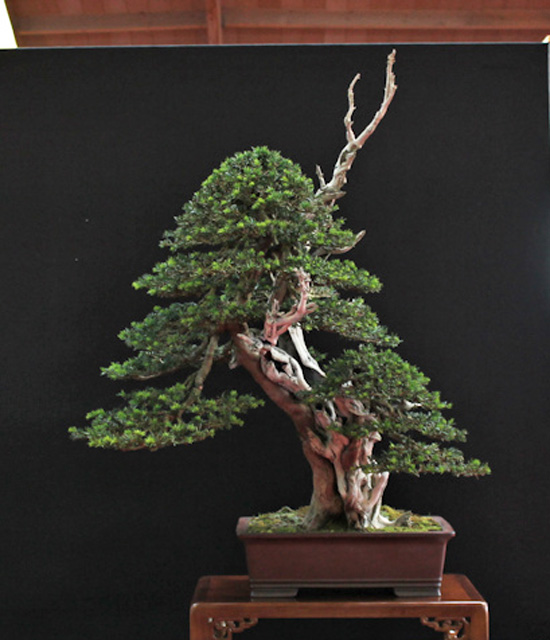 Yesterday's lead tree, top to bottom. It's an English yew (Taxus baccata) that belongs to Andres Alvarez.
A perfect tree-pot combo. This rather spectacular English elm (Ulmus minor) belongs to David Cardin. The pot is by Juran Homola.
Last but not least, another Mugo pine. It belongs to Enzo Ferrari. The pot is listed as Kataoka Akiji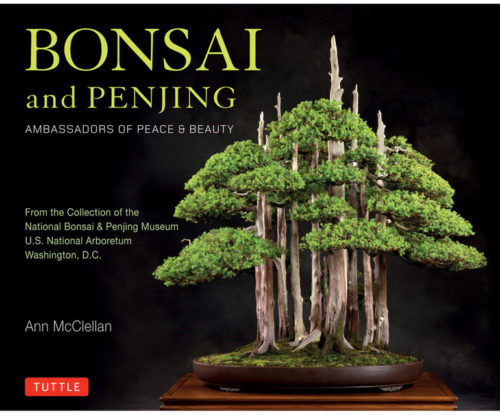 Bonsai and Penjing, Ambassadors of Peace & Beauty
This brand new hardcover book tells the awe-inspiring stories
of the bonsai and penjing in the collection of
the National Arboretum in Washington D.C.
A must for any bonsai lover anywhere.
list price 24.95
Introductory Special only 19.95