Great trunk, brilliant fall color, excellent pot and then there's the apex. This powerful old tree belongs to Wolfgang Putz. The pot is by Ingrid Kralovec. The tree is a Korean hornbeam. The botanical name is Carpinus turczaninowii, though you'll sometimes see them referred to as Carpinus coreana.
Up to my old tricks. The photos shown here originally appeared in March 2013.  There's more history involved, but we'll leave it at that.
The two trees below are Thuja occidentalis, a tree that may have more common names than almost any other species on this planet… Continued below…
Boreal Bonsai. This White cedar (Thuja occidentalis) belongs to Paul Chong of the Toronto Bonsai Society and the Lakeshore Bonsai blog. White cedars grace much of northern New England, though the best ones for bonsai are usually found further north and west in Ontario, along the escarpments and near the northern tree line, where sparse rocky soil and cold winds provide just the right degrees of difficulty for spectacular wild bonsai like this one.
Continued from above… Ten that you might stumble upon, are: Cedar, White cedar, Northern white cedar, Eastern white cedar, Atlantic white cedar, Swamp cedar, False white cedar, American arborvitae, Eastern arborvitae and just plain Arborvitae..
This White cedar seems like it's getting ready to go somewhere. The Lakeshore Bonsai caption just says by David J. Nice tree anyway.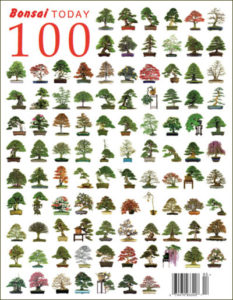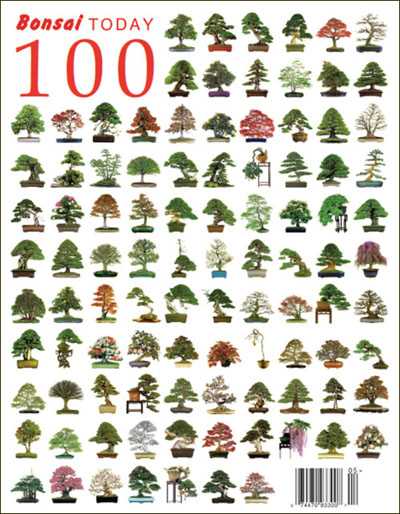 Individual issues of Bonsai Today are disappearing fast and
Once an issue is gone, it's gone!
Extra Savings for all Stone Lantern Orders
10% off orders 100.00 or more
and FREE Shipping on U.S. orders 50.00 or more
but only if you choose free shipping when you check out