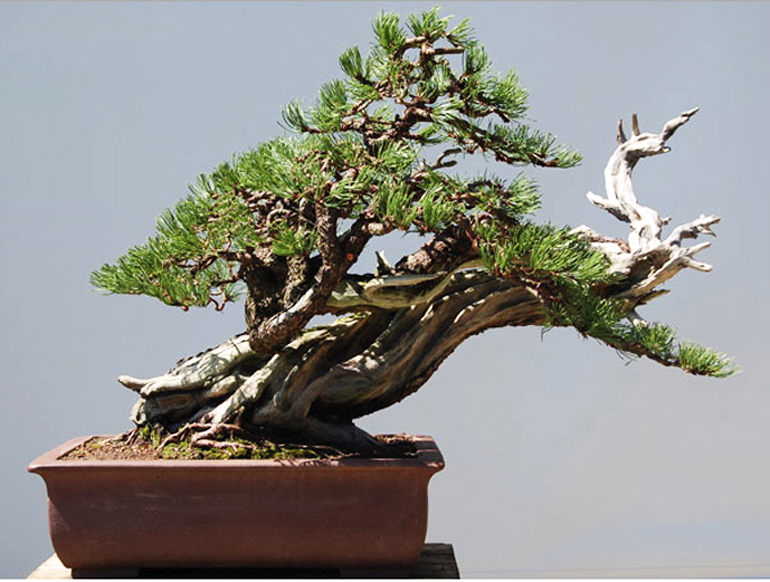 Deadwood! Just before we originally featured this post (August 2012), we showed a couple of Serge Clemence' bonsai in a post on deadwood. I guess the reason I didn't include this Mugo pine in that post is because Serge has so many trees with powerful deadwood. Still….
Got excited about the SF Giants winning the world series last night and ended up sleeping until 9:00am this morning when I was shocked awake by a vicious horn blast from a truck delivering our 2015 calendars all the way from Japan (soil sieves -large & small – turntables and watering cans too). All this is my way of telling you that my schedule for the day is shot, so it's archive time once again. This one is from August 2012. Stay posted for more on the calendars.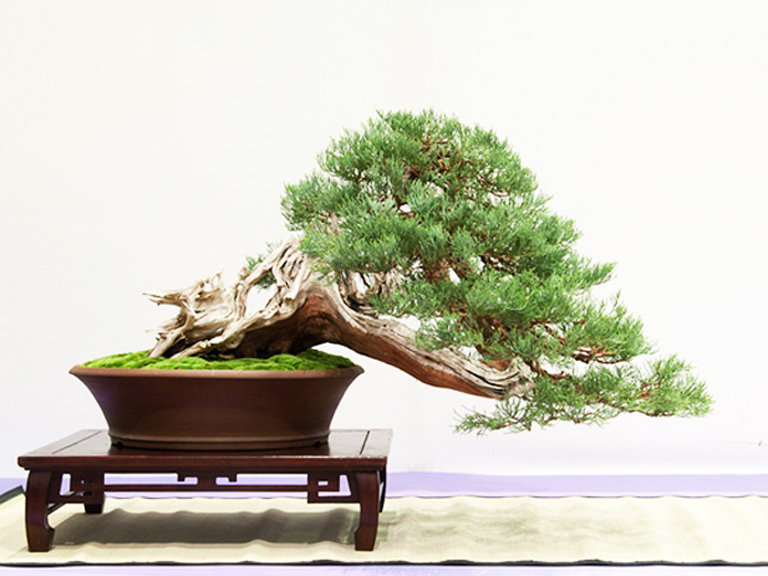 More deadwood! I found this powerful tree on Bonsai Tonight. It's from the Redwood Empire Bonsai Society's 29th annual show that took place in Santa Rosa CA. When you see a tree like this and others in the show, it's hard not to be struck by just how far north American bonsai has come in few short years. It belongs to Ned Lycett. The photo is by Jonas Dupuich.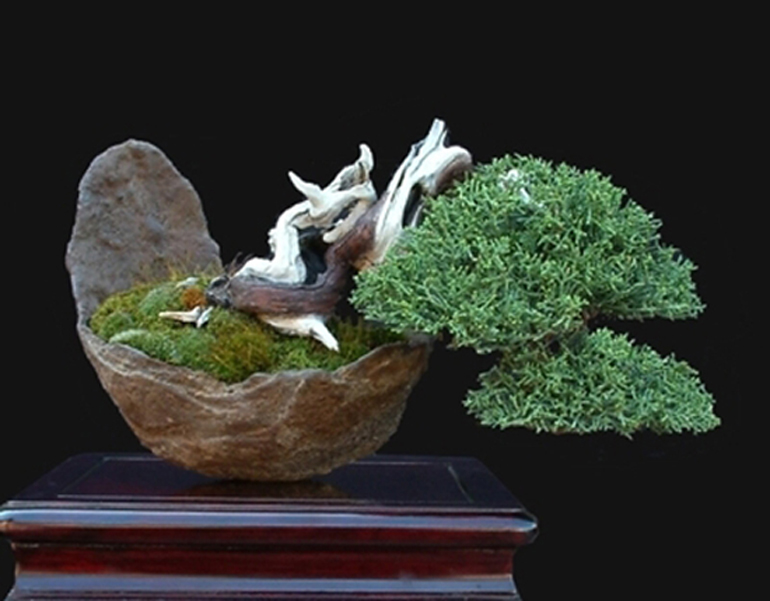 Deadwood on a small tree. Is it just me, or does the foliage on this Shimpaku mirror the pot? I wonder if it's intentional. The tree belongs to Michele Andolfo.