This is the first and only Fuchsia bonsai we've shown. Until now, that is (see below). It's from a post we did two years ago. We originally found it at Aus Bonsai.
Tropical and semi-tropical flowering plants are common and abundant, though not all are suitable for bonsai. This has a lot to do with leaf size, as many have leaves that are too large for bonsai (you can reduce leaf size to some degree, but in most cases it's best to start out with plants that have small leaves and short internodes).
Two good warm climate flowering plants that are suitable for bonsai are Fuchsia and Lantana. Both are common patio plants here in the Bay Area (my home away from home) and the transition from patio container to bonsai is an easy one.
It's about the flowers. If these attractive little trees weren't in flower, they might be consigned to back benches somewhere. However, when they are in flower… well, you can see for yourself.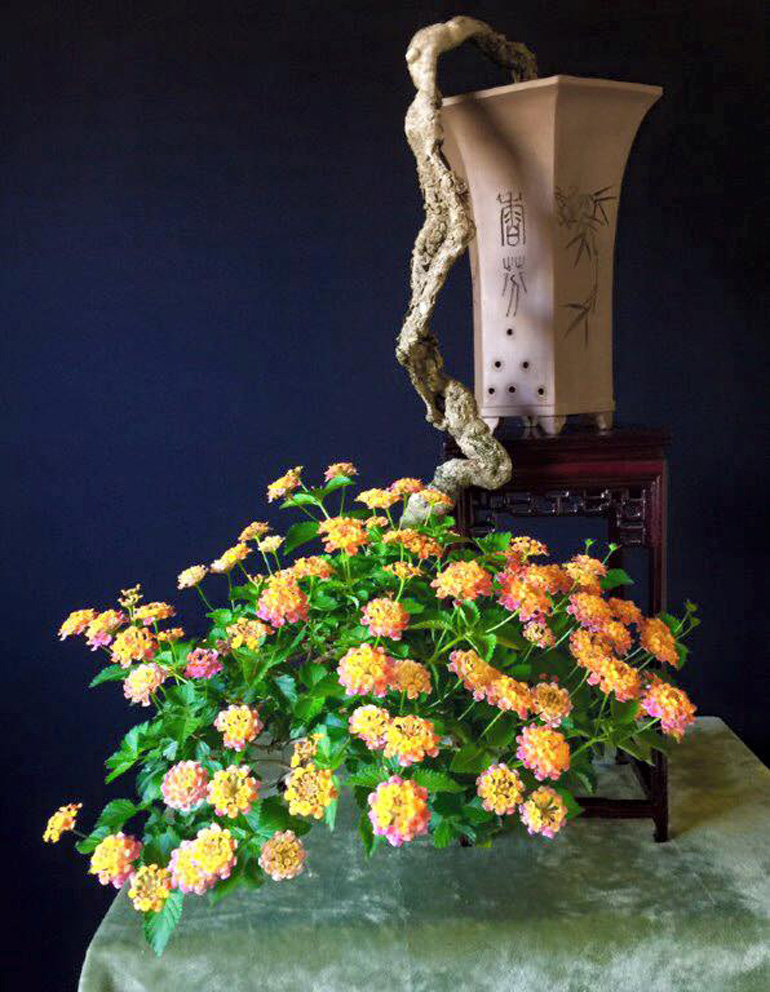 This cascading Lantana belongs to Ed Trout. Once you get beyond the brilliant and abundant flowers, you might notice the elegant pot (are those holes?).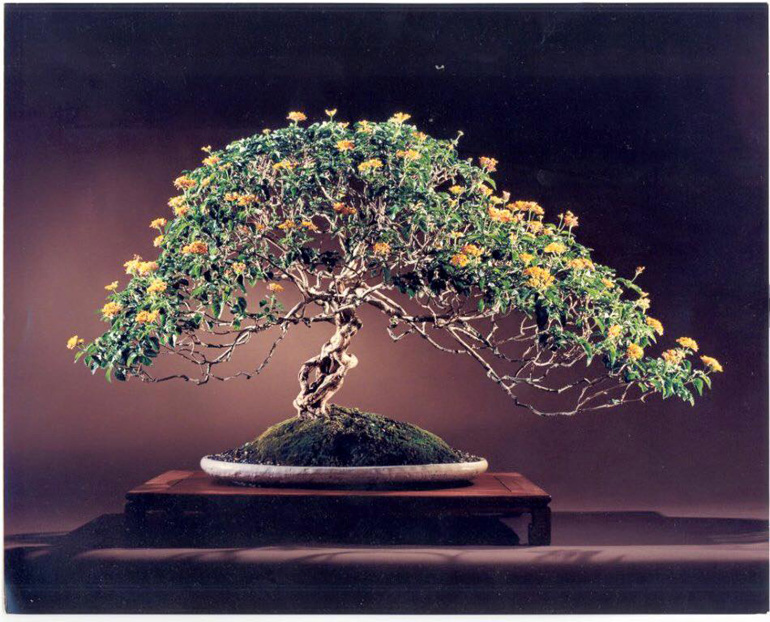 Another Lantana by Ed Trout. The elongated crown is perfectly designed for showing off the flowers.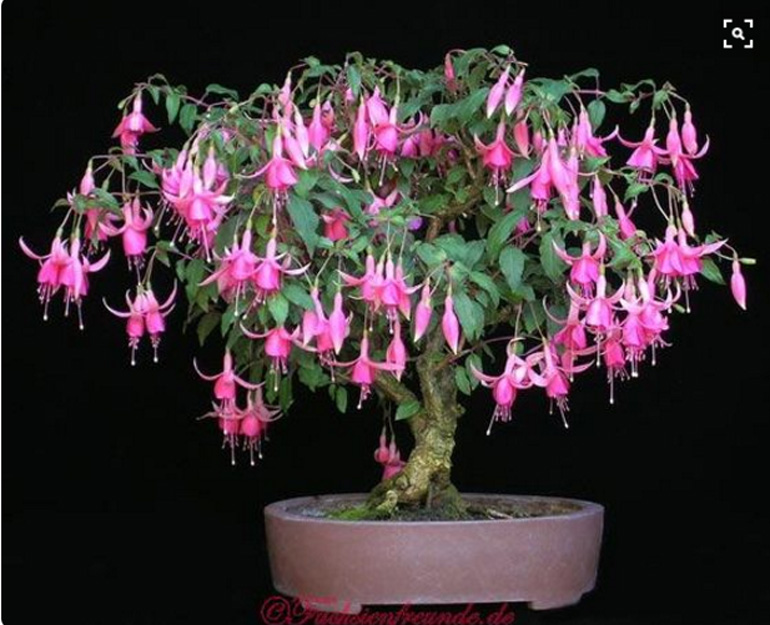 Fuchsia in full flower. I found this one and the one below on Pinterest (usually a dead end when it comes to attribution).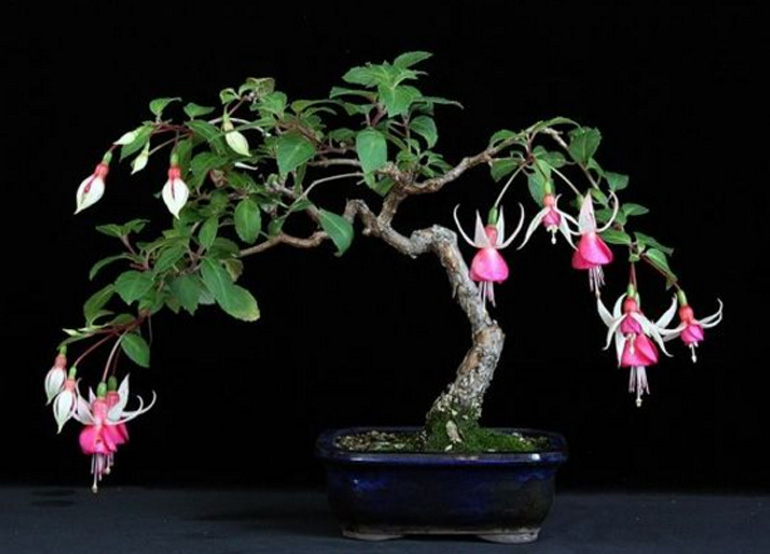 This Fuchsia looks like it was styled using the clip-and-grow method.
Two Bonsai Tool Sales & one Wire Sale

25% off Koyo Japanese Bonsai Tools
25% off Bonsai Aesthetics Novice Grade Bonsai Tools
25% off Yoshiaki Japanese Bonsai Wire