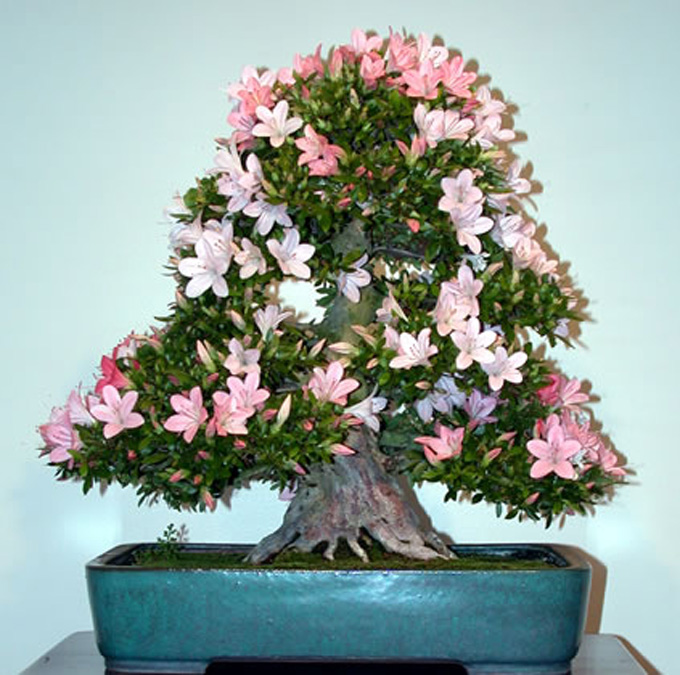 This Nikko Satsuku Azalea is from the National Bonsai & Penjing Museum's Japanese collection. It was donated by Masayuki Nakamura. See May 25 – June 2 below for an important upcoming event at the Museum.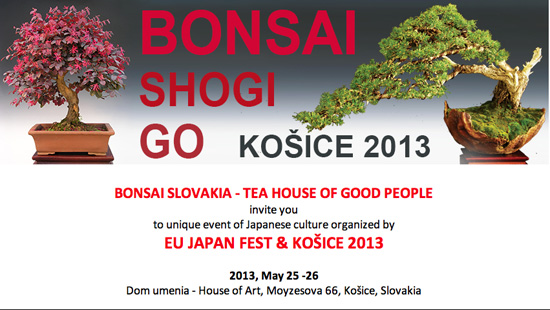 May 25-26: If you're anywhere near Slovakia next weekend and you like the name 'Tea House of Good People' as much as I do, then this one is a don't miss event, which judging by the photo above (especially the Juniper on the right), should feature some pretty good bonsai.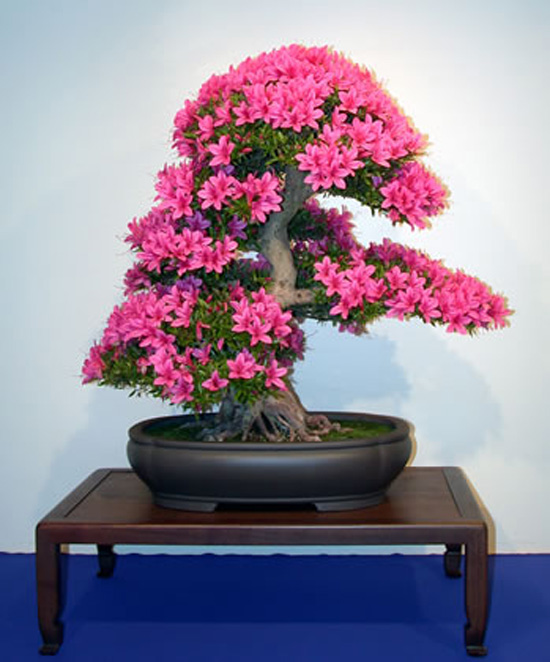 This one is a Korin Satsuki. Like the magnificent Nikko Satsuki above, it is part of the world-class Japanese collection at the National Bonsai & Penjing Museum.
May 25 – June 2: Satsuki Bonsai Azaleas of Old Japan at the National Bonsai & Penjing Museum. You are in for a treat if you've never been to our National Bonsai & Penjing Museum and you're in for a special treat with what promises to be on of the most brilliant Satsuki exhibitions ever (outside of Japan at least).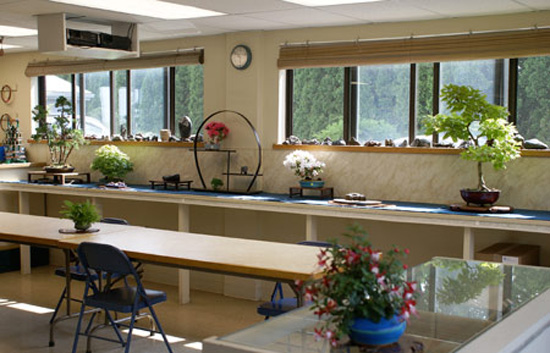 June 6– 9: International Bonsai Colloquium. It's not often we show a photo of the inside of a workshop, but thought it might be helpful to show you where you could be working if you take one of the workshops at Bill Valavanis' upcoming Bonsai Collogquium in Rochester NY. I strongly recommend you make the trip if you can. Bill is a treasure of knowledge and an excellent teacher and the other headliners are no slouches either.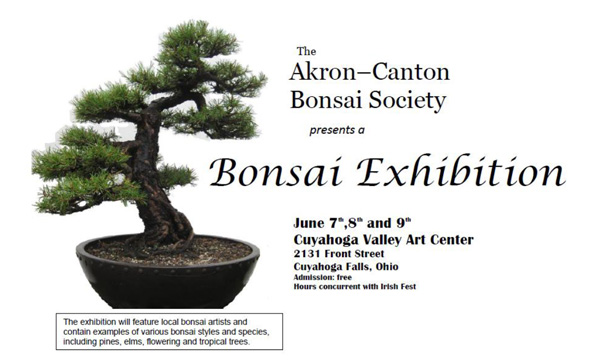 June 7-9: Akron-Canton Bonsai Society's Exhibition. I originally discovered this exhibition in the Columbus Bonsai Society's Newsletter. I mention this because someone needs to sing the praise of the on-going efforts by the good people in Columbus who keep putting out their excellent newsletter month after month (even if they haven't bothered to include Bonsai Bark in their links). And you don't have to live anywhere near Ohio to enjoy it.

June 22-23: Tower Hill Botanical Garden Annual Bonsai Weekend. Todd and friends at Sanctuary Bonsai clued us in to this event. I've been to Tower Hill and it's a great place. If you 're anywhere near central Mass, this should be a show worth some time this weekend.

July 13-14:  The Bonsai Society of Greater Hartford Annual Show. For those of us who are geographically challenged, Hartford is the capitol of Connecticut. If you're still lost, Connecticut is south of Massachusetts which is just below the great state of Vermont. This means if you are anywhere in New England or New York for that matter, Hartford is just a short skip away.

July 20-21: Speaking of Columbus (see above under Akron-Canton) the Columbus Bonsai Society's 40th Annual Bonsai Show is coming up July 20-21. Forty straight years! Someone is doing something right in Columbus (except for that missing link).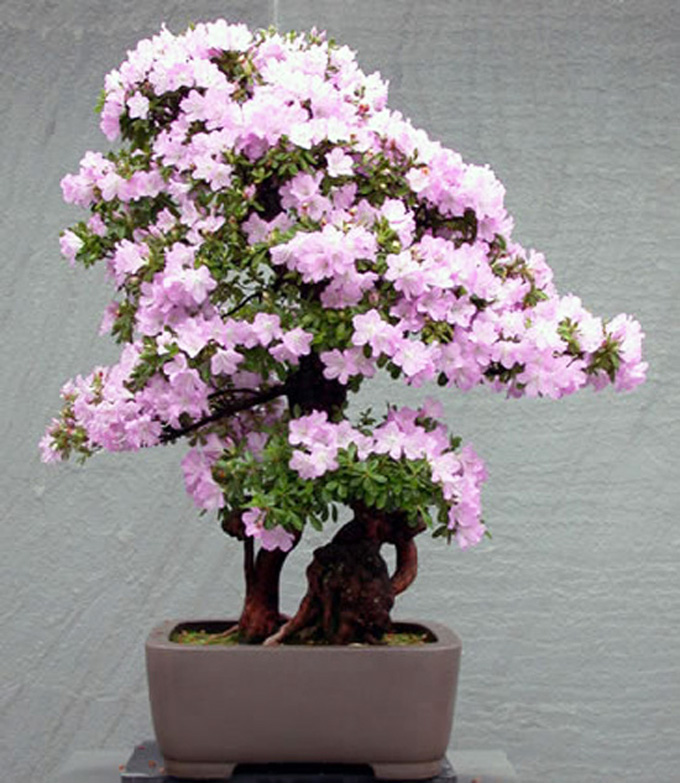 Imperfect photos of great bonsai are not that unusual. In this case, part of the problem is that I blew it up to about twice the original size. The other part is the trunk is too dark; but when bonsai are in bloom it's about the flowers anyway. This is yet another stunning Satsuki azalea that will be on display at the Satsuki Bonsai Azaleas of Old Japan at the National Bonsai & Penjing Museum. See May 25 – June 2 above.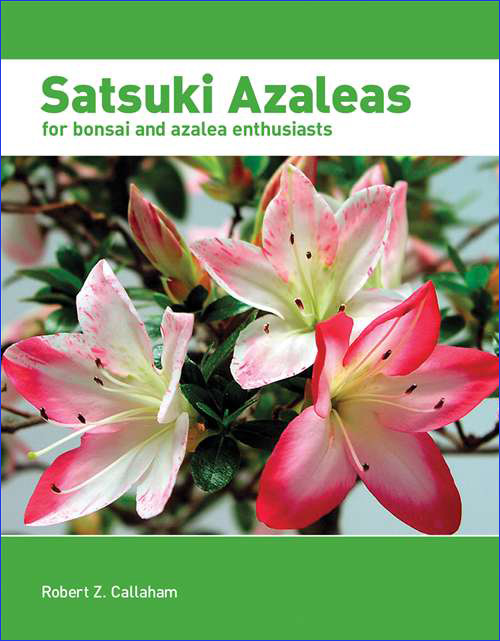 The only English language Azalea bonsai book in print.