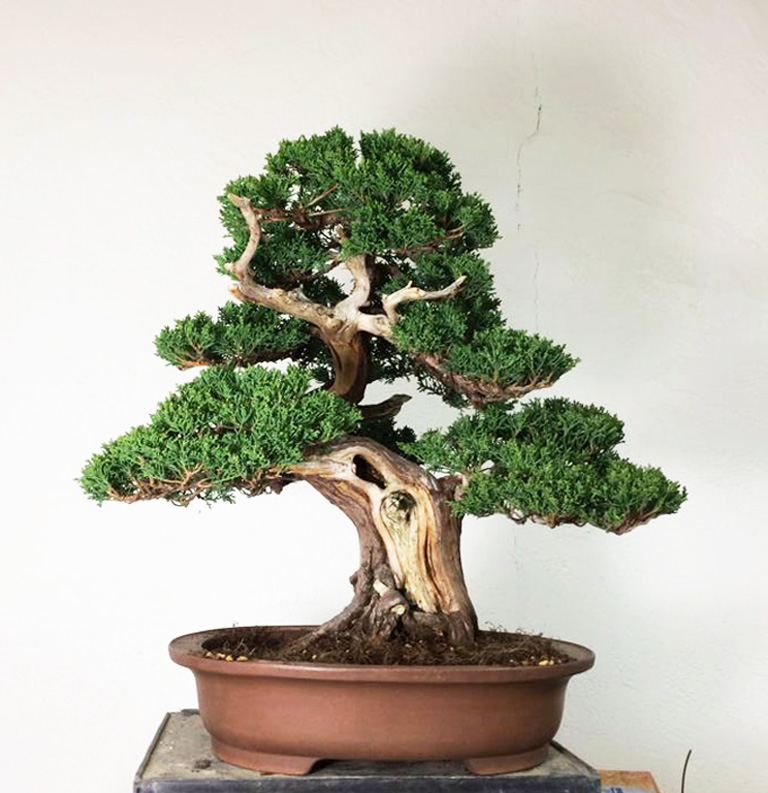 As long as we're on the topic of choosing, I chose this one as the lead photo because it's the only one with clean pot. A distinct advantage. All the photos in this post are from Boon Manakitivipart's facebook postings. I took the liberty of cropping all the photos in this post and combining some separate photos into single images.
Still on vacation, so still digging into our archives. This one is fairly recent (December last year) but seems particularly appropriate as the fall potting season is closing in fast. For those of us in inhospitable northern climes it starts as early as late August. Those of you in gentler climes have a bit more time, but it never hurts to plan ahead.
Which pot would you chose? The photos and the concept are courtesy of Boon Manakitivipart (aka Bonsai Boon) on facebook (here and here). Just in case you're not in the loop, Boon is a highly respected American bonsai artist and teacher who lives in the SF Bay Area.

Without allowing yourself to be influenced by the clean, well oiled pot, which pot would you choose?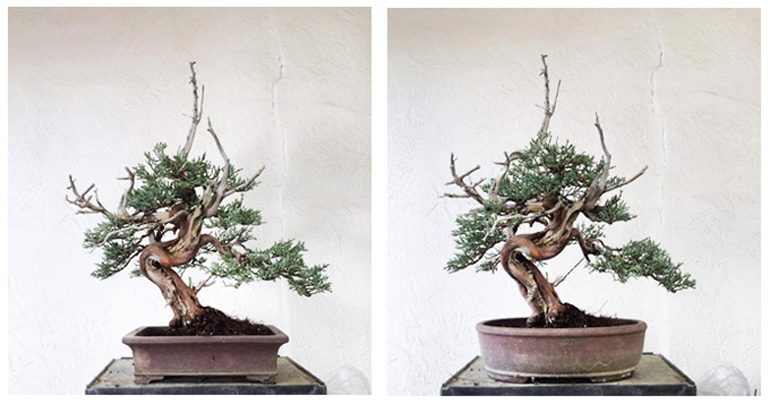 Which pot works best with this tree?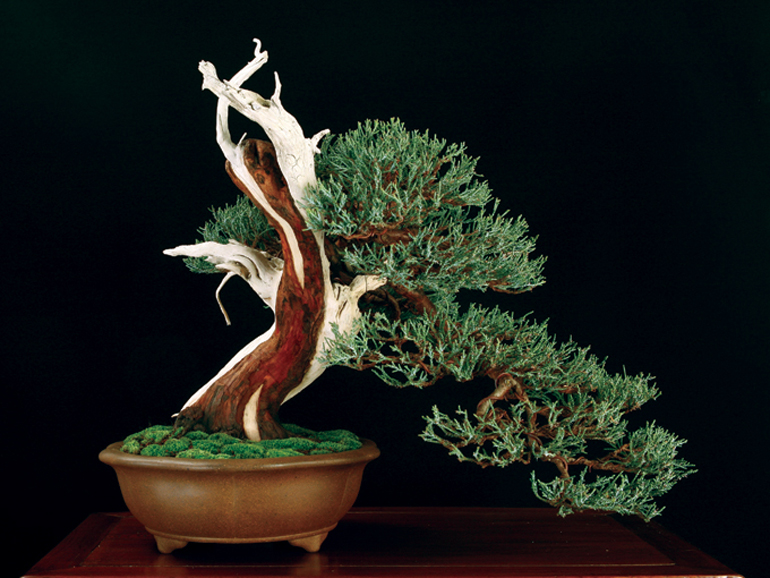 This famous Sierra juniper appeared on the cover of the very last issue of Bonsai Today (all back issues of Bonsai Today are now 10% to 30% off). It has nothing to do with the challenge above, except that it's by Boon and the pot was very well chosen.

Pots. While we're on the topic, here's a little something from our sponsor.