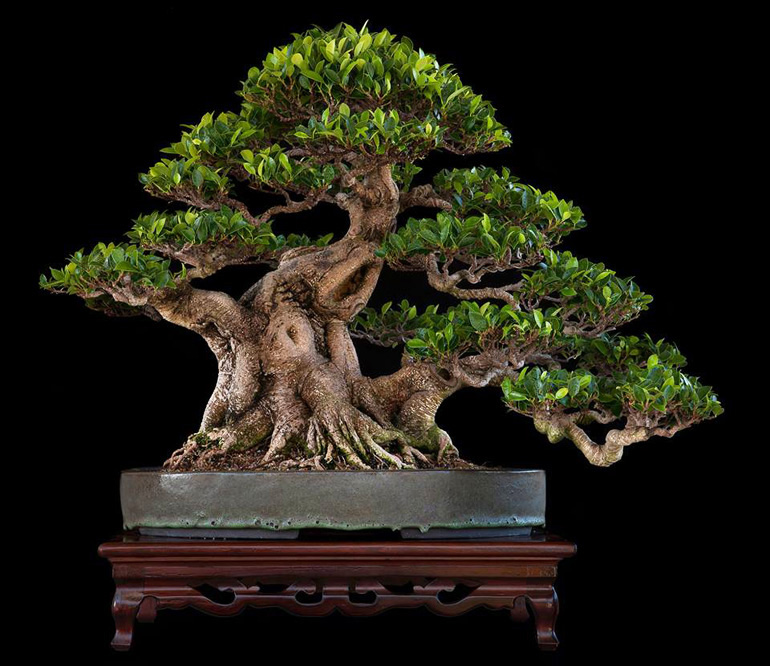 The sheer size and power are of this magnificent tree place it elevated company. It's a 50cm (20") tall Ficus microcarpa by one of our favorite South American bonsai artists, Nacho Marin of Venezuela. The pot is by John Evans from the USA.
Though this post was inspired by Nacho Marin's powerful Ficus (above) and though Nacho is South American, when we start looking at Ficus bonsai we seem to circle back to Taiwan. In this case, much of the elevated company (mentioned in the caption above) comes from that island nation. It doesn't hurt that they have the right climate for Ficus, but beyond that, their bonsai tradition and bonsai talent are simply exceptional.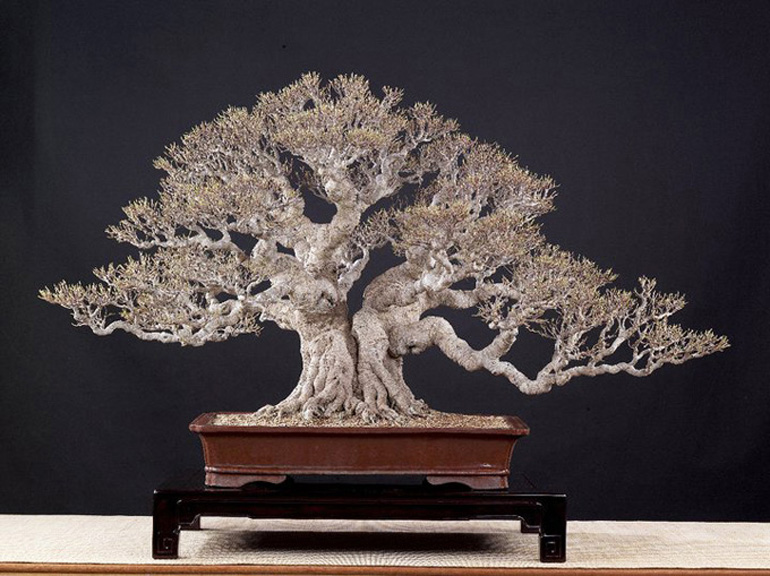 This must be one of the greatest Ficus in the world, which is really saying something considering how many great ones there are. It's by Min Hsuan Lo (Min doesn't give the variety, but does say there are details in his book, Bonsai Journey. You don't see many defoliated Ficus either (they are broad leaf evergreens, so whenever you see one denuded of leaves, you know that it has been recently defoliated). The absence of leaves allows you to better see the structure and fine branching, both of which are exquisite. I like the pot too. Its dark reddish-brown helps bring out the texture of the trunk and also highlights the tips of the twigs.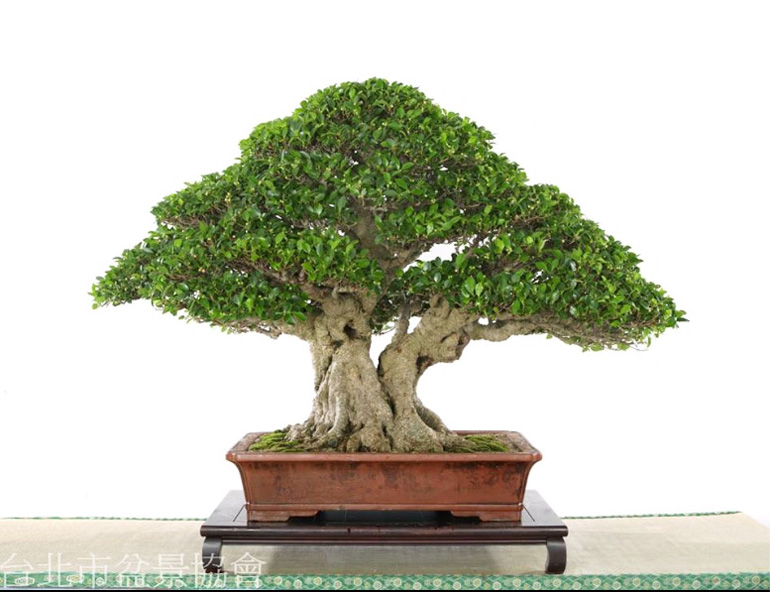 Even without the caption there's no doubt this powerful tree is a Ficus. If there are two bonsai varieties Taiwan is famous for, it's Ficus and Taiwanese Junipers. Here's the original caption: 2014, with Chinese-style bonsai exhibition award category: gold medal species: Ficus bonsai collection: Liu Jingyan.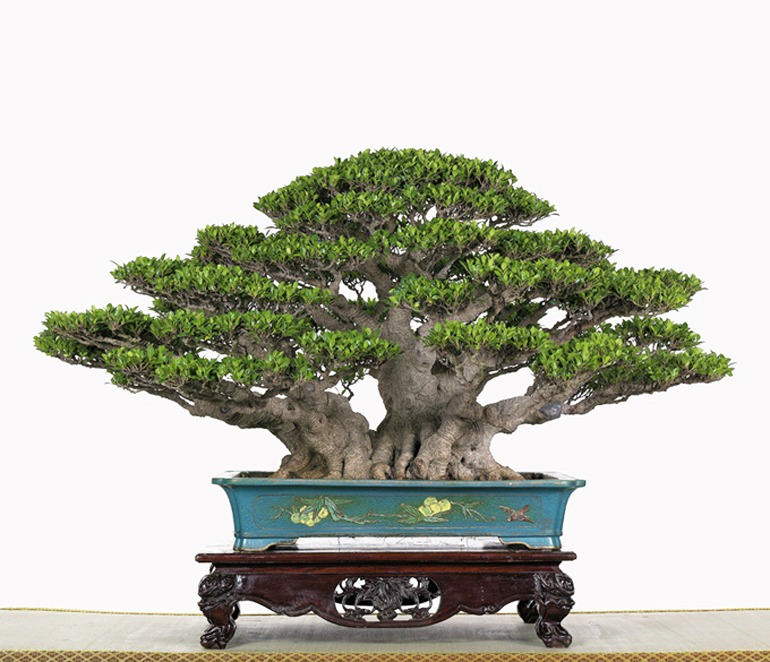 Ficus microcarpa by Huang,Ching-Chi. We originally featured this magnificent bonsai in a post titled Fantastic Trees, Fabulous Pots. I guess you can see why. It originally appeared in the 2008 Taiwan Bonsai Creators Exhibition booklet which appears on Bonsai Shari Si-Diao, Cheng, Cheng-Kung's website.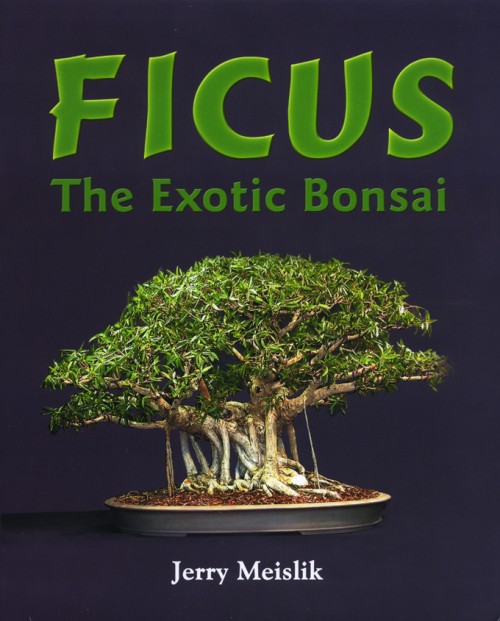 The only English language book on Ficus bonsai. One of dozens of excellent bonsai books now 

25% off

 our already discounted prices at Stone Lantern.