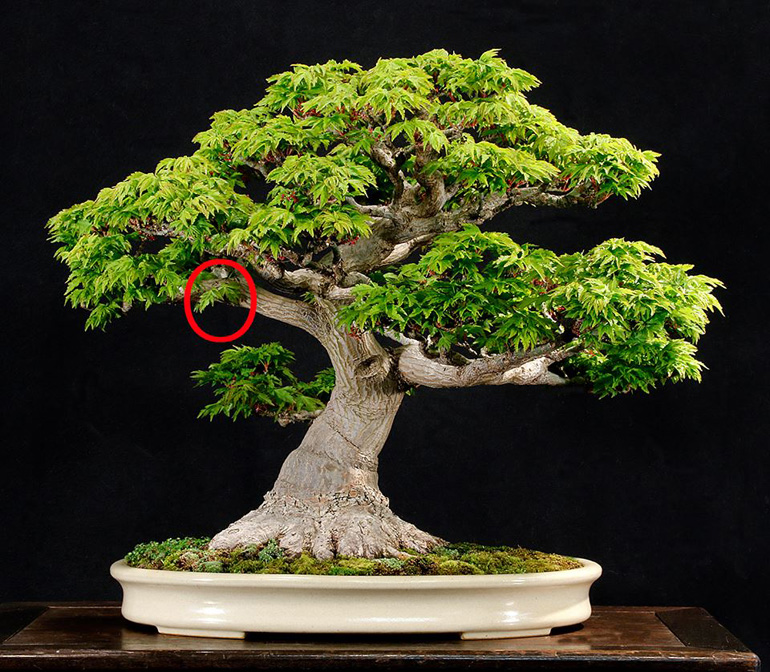 Here's what Bill Valavanis has to say about this tree: "Happiness is finding a new much needed bud for a future branch on my maple bonsai! Now, lets see if I can encourage its growth. I only had to wait 47 years for this bud......" The tree is Bill's famous old Shishigashira Japanese Maple (Acer palmatum 'Shishigashira'). According to The Art of Bonsai Project, Bill started training this tree from a five year old container grown grafted plant in 1969. 
Another photo of a famous bonsai here on Bark. Nothing to get too excited about. Except that 47 years is a very long time to wait for a single bud and it's Bill Valavanis who did all that waiting and any opportunity to talk about Bill and bonsai is a good thing. Particularly Bill's upcoming 5th U.S. National Bonsai Exhibition. America's foremost ongoing bonsai exhibition…
…and an event not to be missed. Make your plans now! You can thank me for the reminder when I see you there (and if I forget your name, please don't judge me too harshly… age and an already faulty memory are conspiring against me).
The dates are September 10-11. The place is Rochester NY. If you would like see your bonsai in the show, the submission deadline is June 1st.
The photo above is from Bill's facebook feed. The photo below is from The Art of Bonsai Project.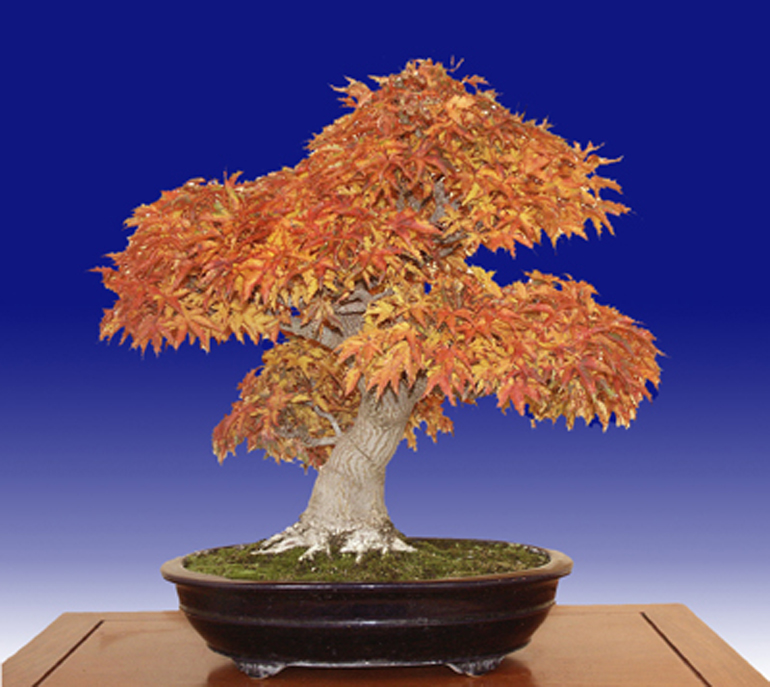 A younger version of the same tree in full fall color.
And now a brief word from our sponsor (without whom none of this would be possible)…
20% to 25% off Kilo Rolls of Bonsai Wire is a very good deal
Especially if you factor in FREE Shipping (on U.S. orders 50.00 or more)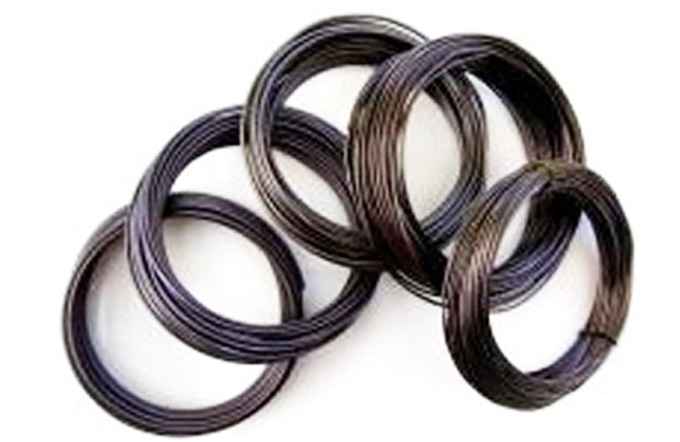 20% off for 1-4 Kilo Rolls (15.60 each)
25% off 5 or more (14.63 each)