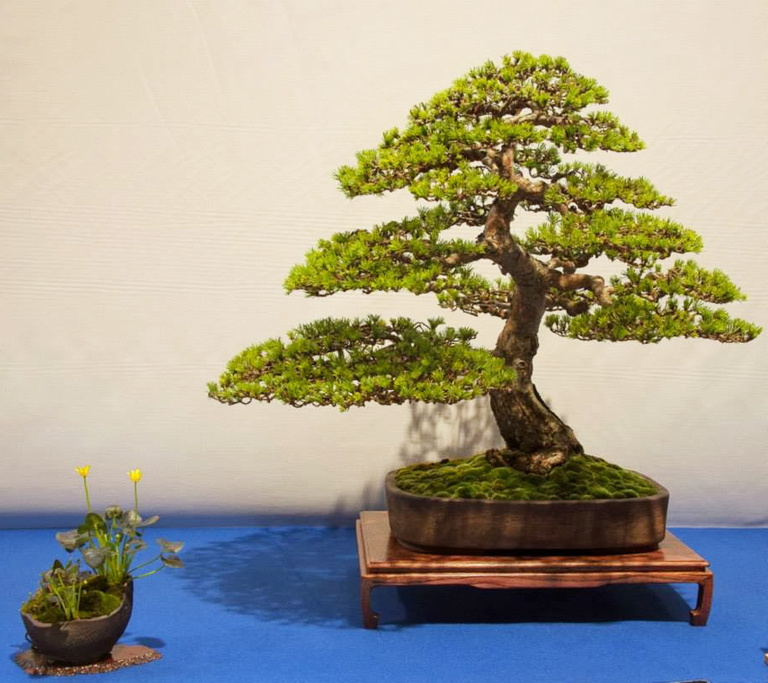 I am struck with the open and relaxed elegance that this pine displays. I wonder what would happen if the relatively heavy first branch was removed. Would it enhance the open elegance or would it rob the tree of its uniqueness? Like all of the photos in this post and the previous two posts, this was taken by Sandor Papp at the 2014 Noelanders Trophy (I cropped most of them to emphasize the individual trees rather than the displays). There was no caption with this tree, so we don't know who it belongs to, nor do we know the species.
This is the third and final post in a series that started last week with Comparisons Are Odious, But Still… Like the other two in the series, all of the photos are from Noelanders 2014 and were borrowed (most were cropped) from the Bonsai Blog of Sandor Papp.
I was going wrap this series up by saying something about appreciation of the arts in Europe versus the U.S., but I have nothing but opinion to back me up and like comparisons, generalizations can also be odious.
What I do believe to be fact is, the number of people that attend bonsai shows in Europe greatly exceeds the numbers in the U.S. (and Canada). But rather than doing the research to confirm this belief, I think I'll just relax and enjoy my European vacation (Iberian vacation is more accurate; I'm enjoying  Porto, Portugal right now and will soon move on to the Galician coast of Spain).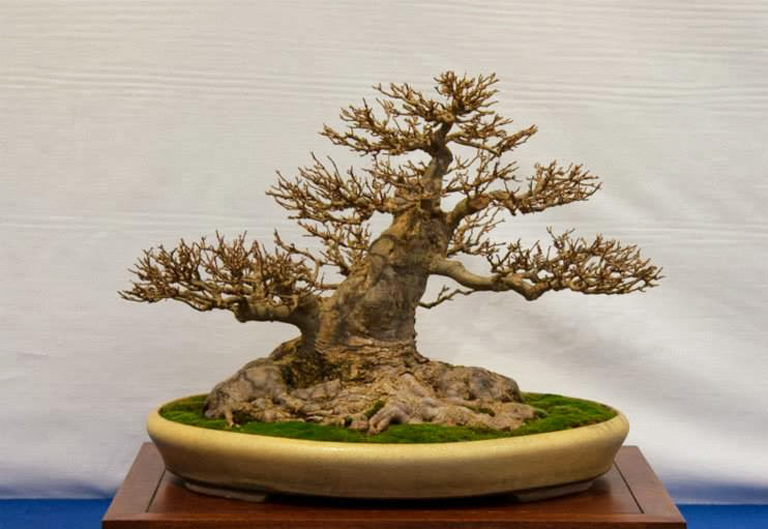 Trident maples (Kaede in Japanese) are often all about nebari and this one is no exception.
This one just says 'Winner Kifu'. Like most of the other photos in this post, it was cropped to bring the tree closer.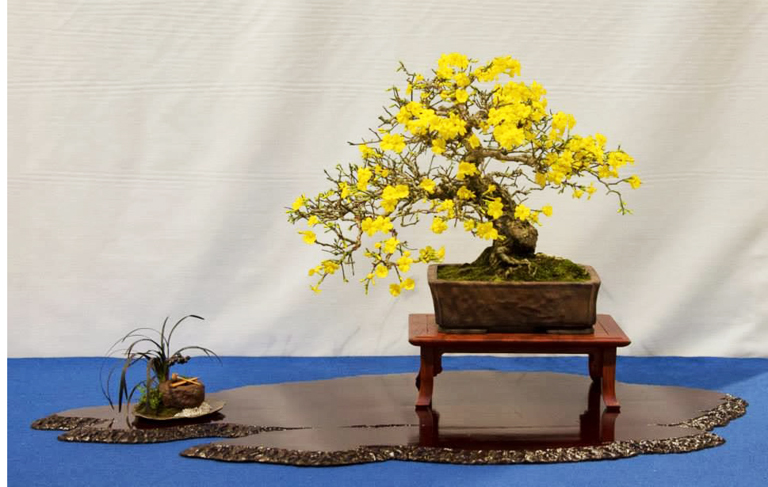 The yellow flowers are great, but what really caught my eye is the slab. There are no dimensions given, but you can tell it's an unusually large piece of an unusually large tree. The bonsai is a Jasminum nudiflorum.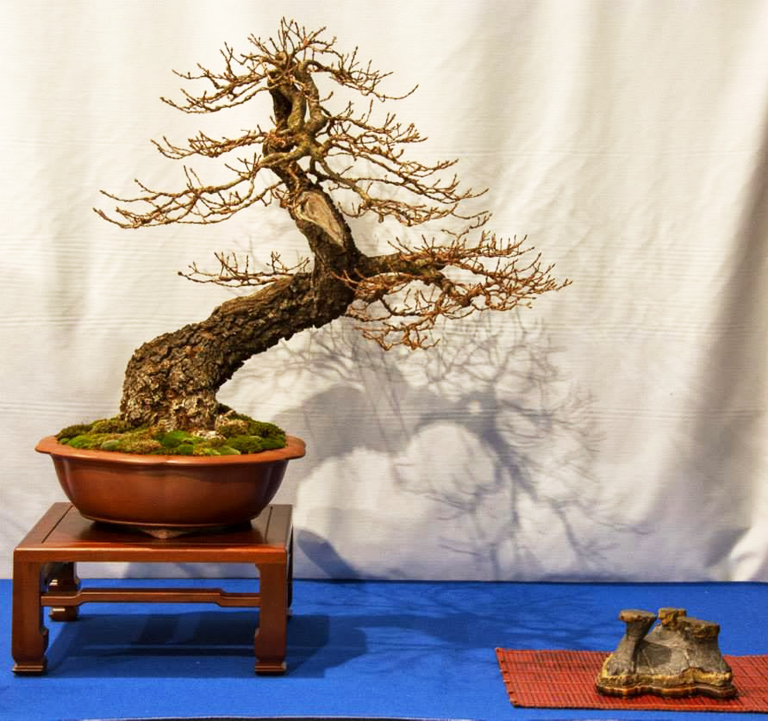 Part of the reason to show this massive old deciduous Oak is the great shadow dance. The other part is the massive old deciduous Oak itself, with its bark, taper, flowing lines and all the rest.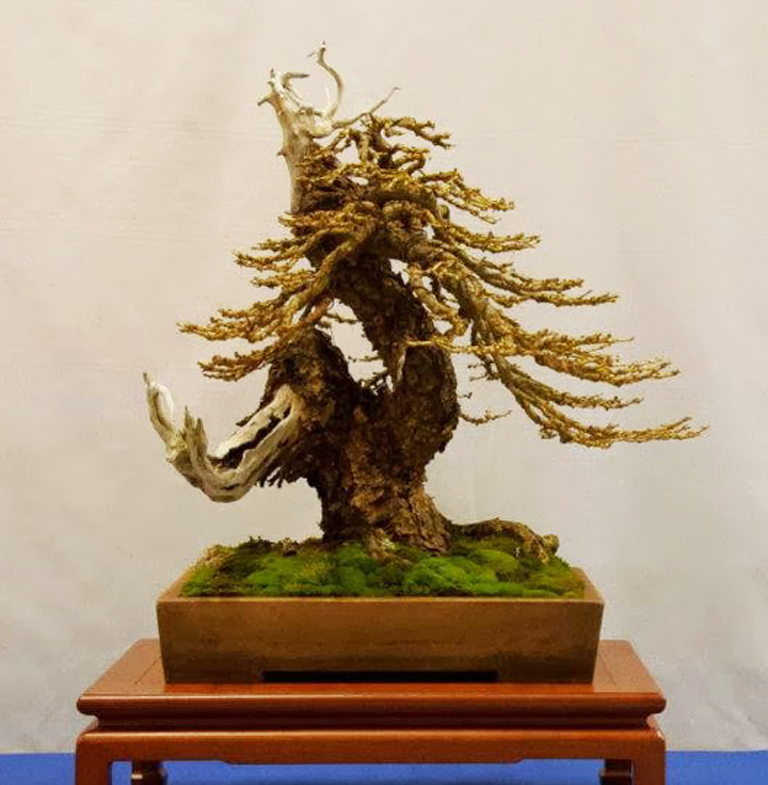 There are so many other great photos we could steal from Sandor, but we'll leave you with this eccentric old European larch. No artist mentioned.