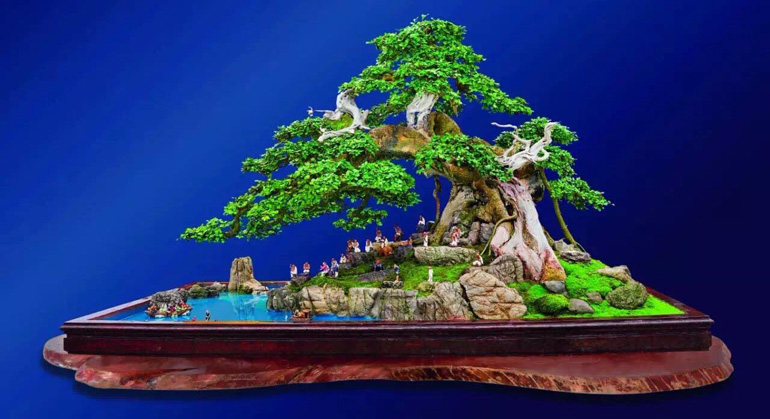 The profusion of such tiny figures make this tree look absolutely massive. This effect is not an accident. Whoever put this together has a masterful grasp of spatial relations, perspective, the art of illusion... however you want to say it. He or she is also a very accomplished bonsai artist. Just the tree would stand alone as a superior tropical bonsai.
We don't post that often on Penjing tray plantings, but the photo above was just too good to pass up. It was posted by Sanjay Dham on Bonsai Club India. Sanjay's caption says only "From China Penjing & Scholars Rocks," with no indication who the artist is or what the tree is.
Here's another masterful Penjing. It by Kuanghua Hsiao. We posted it in January - our last post with a Penjing lead.
Here's a much less ambitious Penjing, but still perfectly put together. It's from Zhao Qingquan's Penjing: The Chinese Art of Bonsai.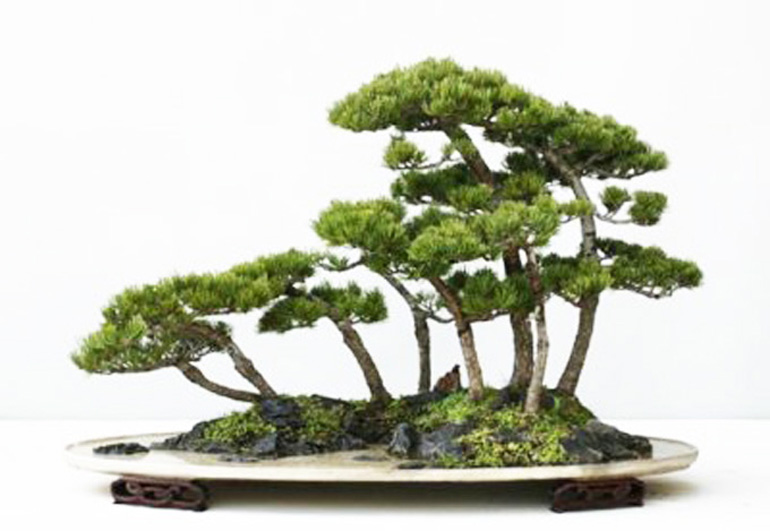 I like the simple clean lines and sense of movement and direction in this Japanese white pine planting by Zhao. It's also from his book.
Here it is - THE book on Penjing
Two Important Sales End Monday night
and two others continue


20% off Copper Bonsai Wire Sale
ends Monday at 11:59pm EDT
Copper is what the pros use on conifer bonsai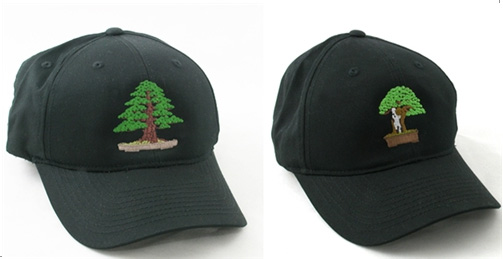 20% off High Quality Bonsai Embroidered Clothing
also ends Monday night
FREE Shipping on U.S. orders 50.00+
lower shipping rates for all other orders