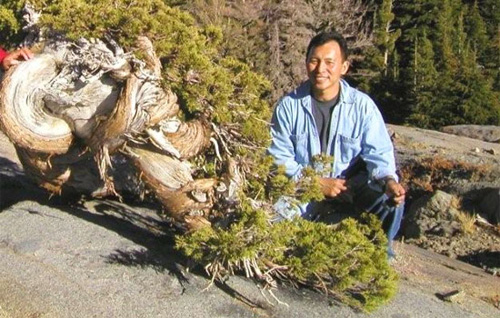 Here's a photo of Boon Manakitivipart with the (no longer a mystery) Mystery Tree from his website Bonsai Boon.
If you look at the original post (5/5/09) the contest was: the first person who posts the name of the person who took the photo and where it is on the internet, wins a $25.00 gift certificate to Stone Lantern's web store.
What I didn't anticipate was that someone would tell me where it was on the internet and someone else would tell me who took the photo.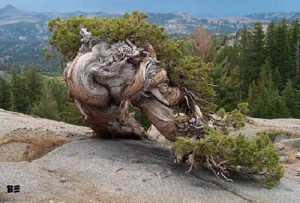 To further complicate the matter, it isn't unreasonable to imagine that the photo might appear in more than one place on the internet (so far I've only seen it, as it appears above, in one place), though Kestutis Gailius and Vinicius Costa both posted the exact location (Bonsai Empire) where I actually found the photo.
Confused yet? Well, as you can see if you look at my comments to the original post, you are not alone.
For the sake of all that is good and true, I have decided that we have two winners (and possibly a third): Vinicius Costa because I originally (and mistakenly) declared him the winner, and Kestutis Gailus who first sent the web location of the photo (before Vinicius).
The third possible winner is Juan Andrade who first identified Boon as the photographer. However, in order to declare Juan a winner, I need verification that Boon actually took the photo.
Related posts:
Contest #3: Mystery Tree
Mystery Tree Contest Winner
Contest: Identify this Wild Mystery Tree & Win
Mystery Tree: Win $25 Gift Certificate
Mystery Bonsai Contest