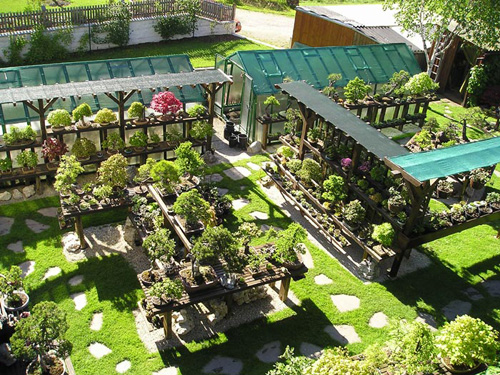 This ariel shot shows part of Wolfgang Putz's back yard bonsai display. Clearly this is a labor of love. For a close up of part of the display, continue reading. Or, you can visit Wolfgang's website and peruse his remarkable gallery as well as more shots of his back yard.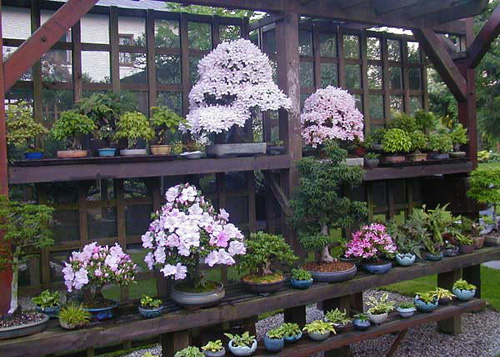 This photo and the preceeding one are just two of several great shots of Wolfgang's remarkable back yard bonsai display.
If you know of a display that we might want to show, just put it (along with any info you'd like to include) in comments below.