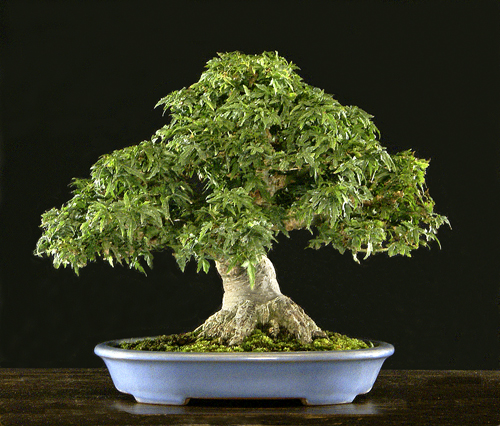 Koto Hime Dwarf Japanese maple (Acer palmatum 'Koto Hime'). Bill Valavanis started this sturdy shohin maple from an airlayer taken in June 1986. Height 11 inches, Tokonome pot.
2009 Shohin Bonsai Symposium, Rochester NY.
Bill Valavanis' Shohin Symposium is coming up soon (September). Shohin artists from around the world will be teaching and displaying their talents and enthusiasm for your enjoyment and benefit.
Nobuichi Urushibata, Peter Warren, Julian Adams…
Harvey Carapella, Sean Smith, Suthin Sukosolvisit, Erik Wigert, Jack Wikle, Bill Valavanis (and you?) will be on hand. And, of course. a host of bonsai friends to hang and play with with. Bill puts a tremendous amount of talent, passion and energy into whatever he does and this event will be no exception.
Shohin: the answer to all your problems
Think about the Symposium and then do something about it if you can. Shohin are the bonsai lover's answer to space, time, money and aging backs (you can file this under "tongue in cheek," but you get my drift).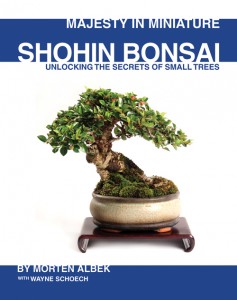 Just a little promo…
If you haven't seen it yet, check out Majesty in Miniature, Shohin Bonsai, by Morten Albek (Stone Lantern Publishing). It's the only shohin book in English and it's a winner (if I say so myself). Morten's photos are beautiful, and the text is practical and simple.