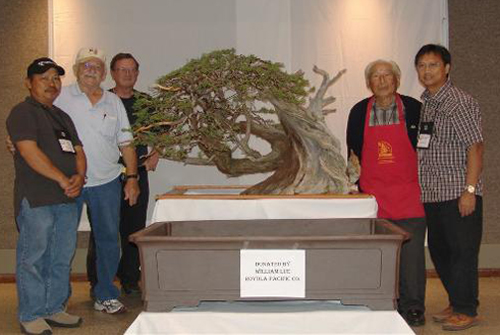 Win a $25 Gift Certificate from Stone Lantern
The first person to properly identify the man in the red apron and the botanical name (genus and species) of the monster tree in the photo above, will win a $25.00 gift certificate from Stone Lantern. When we have a winner, we'll post the site (with link) where we found the photo.
Related posts:
Contest #3: Mystery Tree
Eccentric Bonsai #3 & Contest #8
Contest: Where in the World Did We Find It?