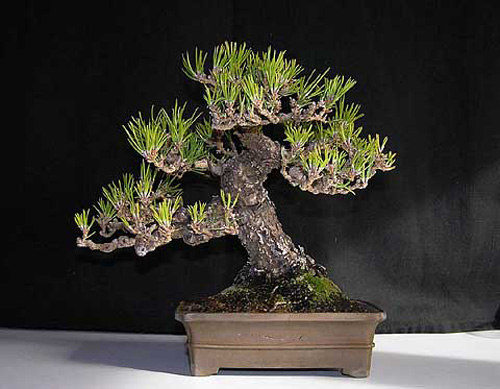 It's a mystery to me
Though I can tell you where I found this tree (not yet though), and I do know the species, I genuinely don't know who the artist is (he/she doesn't seem to be listed on the site). So maybe you can help me, and win a twenty five dollar gift certificate to Stone Lantern in the process.
Be the first to correctly answer all four of these questions and you'll be declared the winner
1. the name of the artist
2. the species and sub-species (if applicable) of the tree
3. the height of the tree, including the pot
4. where the tree can be found on the web
I would also appreciate the approximate age of the tree, if you know it.
Thanks. I look forward to your answers.