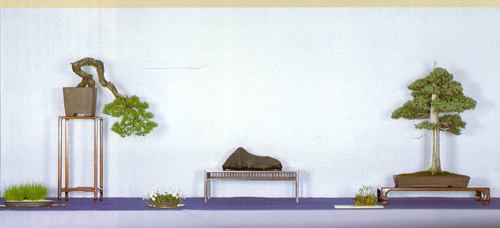 From left to right: unidentified grass, Japanese black pine (Pinus thunbergii), flowering 'Nippon Bells' (Shortia uniflora) companion plant, suiseki (viewing stone), another unidentified companion, and a very stately Needle juniper (Juniperus ridgida). By Masao Komatsu.
Group displays
Each group display in this post is by a single artist. Each display shows mastery in two art forms: bonsai and bonsai display. The photos come from an article by Saburo Kato in Bonsai Today issue 43.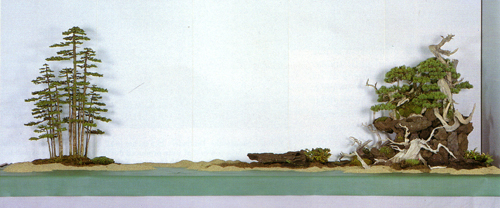 The forest on a slab is a spruce (probably Ezo). That's a pine on the construction on the right. This display is by 'The Magician' Masahiko Kimura.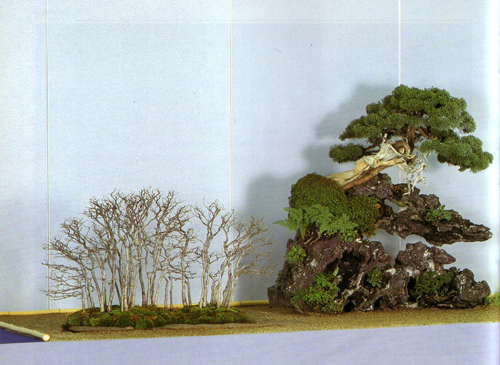 Hornbeam (Carpinus laxiflora) forest on a slab and a Shimpaku juniper on the rock. This image captures only half of a display by Grand Master Saburo Kato.

Related posts:
Masters' Gallery: Group Displays #2
Masters' Gallery: Ginkgo Biloba
Masters' Bonsai Gallery: Let's Rock!
Masters' Gallery: Classic Bonsai of Japan
Masters Gallery: Out of Focus, But Still…