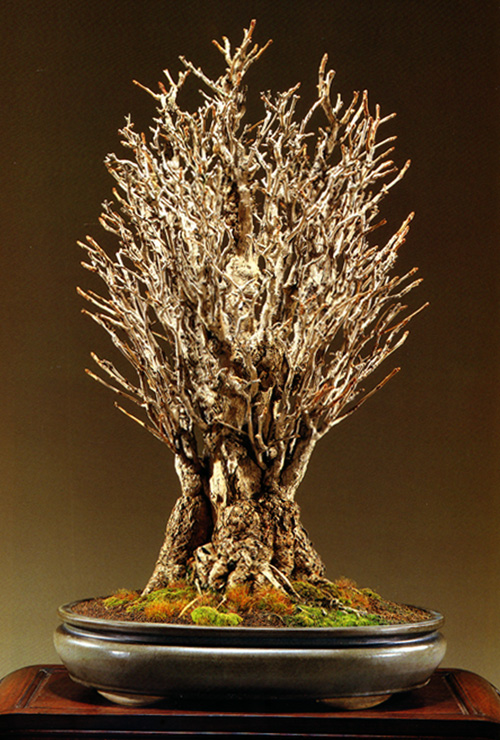 This remarkable broom style Ginkgo is from Classic Bonsai of Japan (Nippon Bonsai Association). 50 years old, 33 inches (82cm).
Not all that common
Ginkgo bonsai are not all that common. This may be because of the problems that the branching presents. Can you think of another type of tree (that is used for bonsai) whose branches just grow up? Let alone all tightly bunched together.
A couple more; this time from the West
You may not consider these next two Ginkgos to be masterpieces, but I think they both have qualities that set them apart.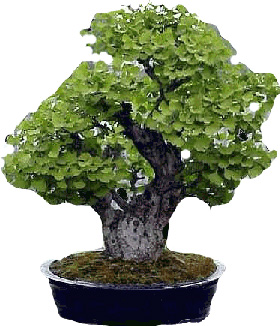 This one (from The Ginkgo Pages) looks a bit more like a conventional bonsai. The artist's name is not listed.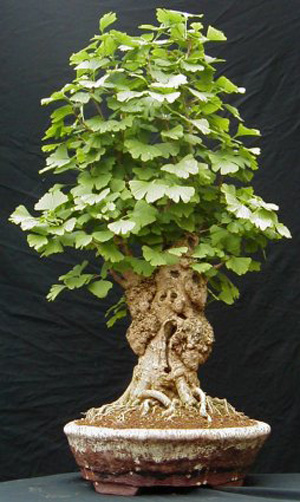 This gnarly fellow also appears in The Ginkgo Pages. It originally comes from Tree Amigos under Noj (The Ginkgo Pages mistakenly attributes it to Paul).