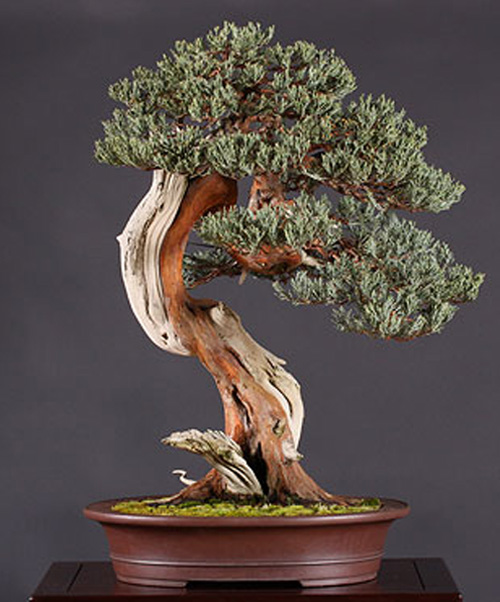 After. January, 2009 at Bay Island Bonsai's show "An Exhibit of Fine Bonsai." If you go to Styling on Bonsai Boon you can see how Boon got from before (below) to here.
Another example of a formidable bonsai artist's expertise
We've featured Boon Manakitivipart on this blog before, and for good reason. He's a highly accomplished bonsai artist and teacher whose enthusiasm and skill has influenced a generation of aspiring Western bonsai artists. If you are serious about improving your skills, you might want to check out Boon's intensives.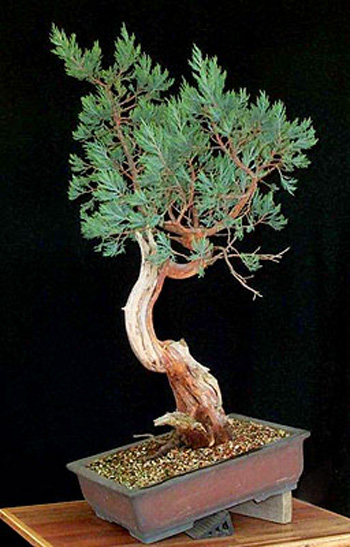 Before. June 2001. Sierra juniper (no doubt collected somewhere in California's Sierra Nevada range). For a range of useful information on Juniper bonsai, see our Masters' Series Juniper book.