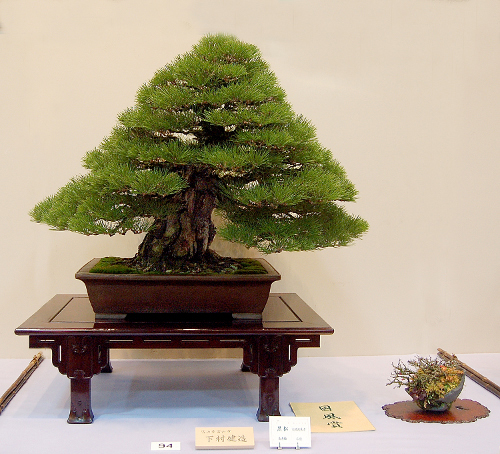 Kokufu Prize, 2010: Informal upright style Japanese black pine (Pinus thunbergi). Borrowed from Phoenix Bonsai.
Delusional state?
To be sure, people from around the world are growing and displaying some wonderful, eye-popping bonsai. Still, from where I sit, and in spite of rumors to the contrary, it's hats off to the Japanese when it comes to world class bonsai. If you don't believe me, check out any Kokufu exhibit. If you still don't believe me, then there's nothing I can do for you. You'll simply have to suffer in your delusional state. Or maybe visit your opthamologist (disclaimer: there's nothing personal intended, just amusing myself).
Phoenix Bonsai
Phoenix Bonsai has one of the very best bonsai sites around. Somebody has been putting a lot of energy into it for a long time, and it shows. Check it out.