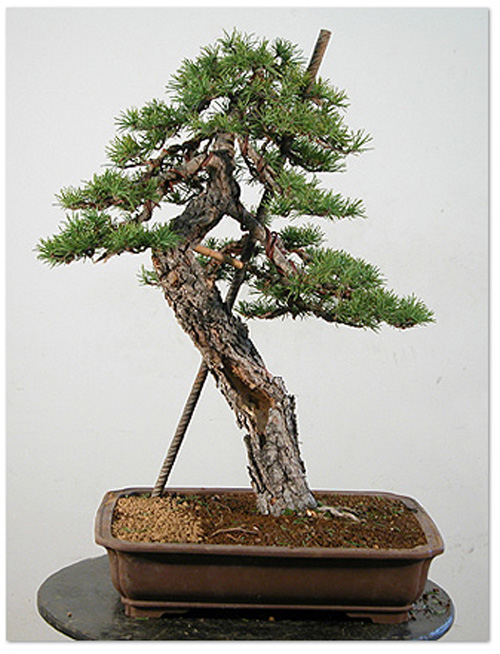 Some serious sh-t stuff! Take a look at the before photo below to get a hit of what you can do with a piece of rebar, some nerve, and more than a little skill. All the photos in this post are of bonsai by David Benavente.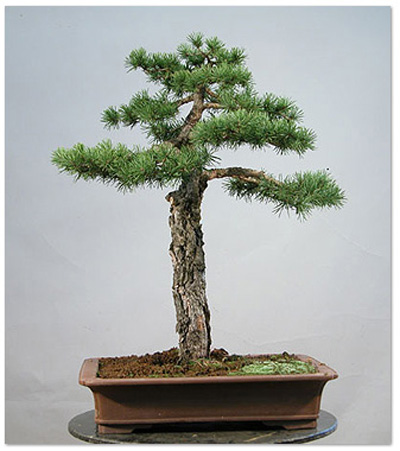 Before rebar.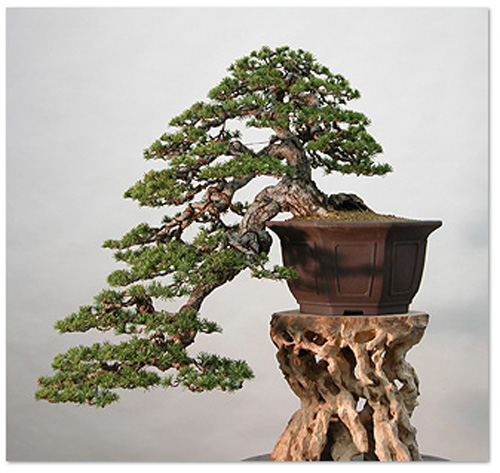 Full cascade Scot's pine by David Benavente. You can provide the adjectives. Check out David's site for the before photos (for this tree and two below) and some other before and after bonsai.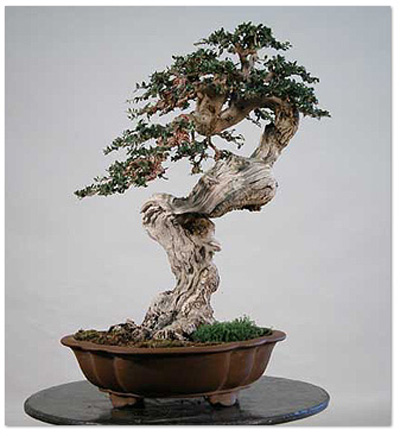 A wild looking Wild olive.

Savin juniper.
For more of David Benavente bonsai, visit his website.