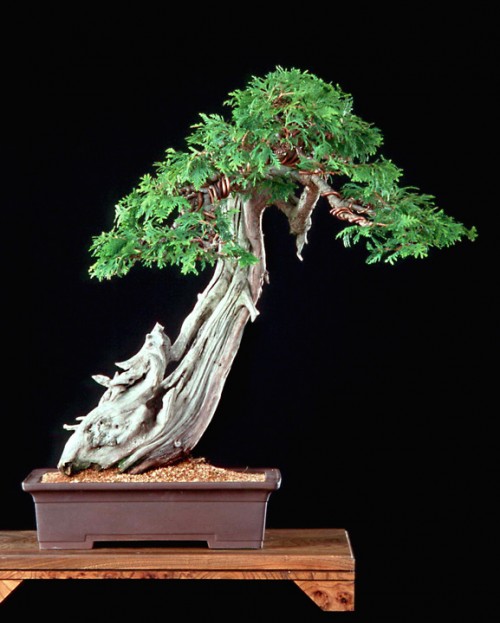 Northern white cedar (Thuja Occidentalis) by Paul Chong of the Toronto Bonsai Society.

Friend out west?
Two of the three cedars in this post are by Paul Chong. Though there are several other notable cedars on the Toronto Bonsai Society's website, Paul's jumped out at me. And, incidentally, Toronto is actually west of Vermont, not north.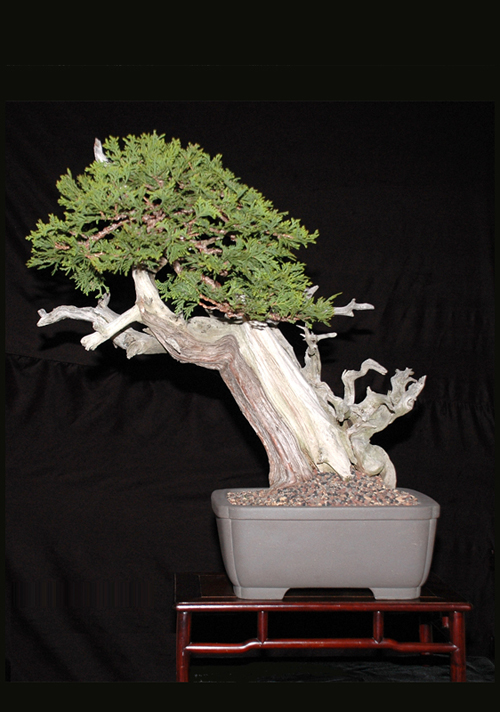 Another of Paul's powerful collected cedars. Only Mother Nature (with a little help from a deft hand here and there) could accomplish something this spectacular.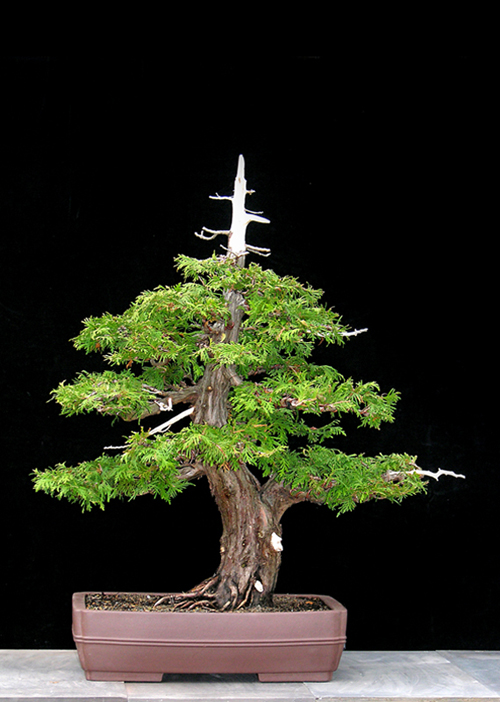 This one belongs to Bob Wilcox. Though it lacks the magnificent sharis of Paul's, there is something natural and earthy about it that I like.
Speaking of Canada…
…I'm leaving for Nova Scotia today for a quickie vacation. Nothing to do with bonsai, just family, friends and that always enjoyable Canadian hospitality. However, I'll keep my eyes peeled for some of those magnificent cedars.