Subscribe and recieve two free back issues….
…if you mention Bonsai Bark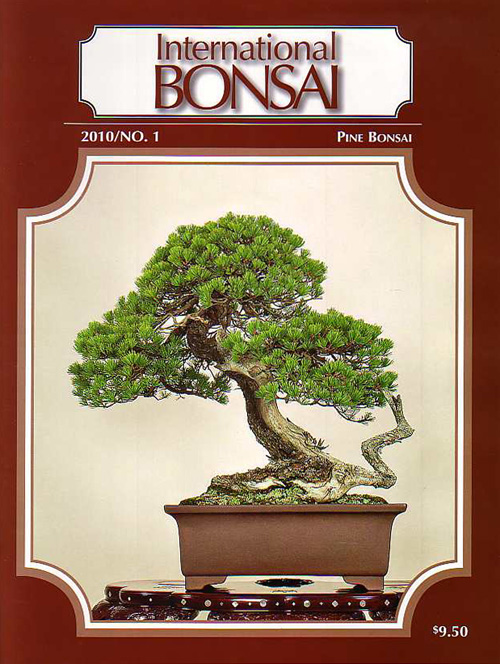 International Bonsai, issue one, 2010. Inside you'll find: Training Dwarf Japanese Five-Needle Pine Bonsai; Magic Moments, the Artistry of Kimura; Japanese Five-Needle Pine: Cultivation and Training; Foliage Size Reduction for Pines; A Little Magic with Shohin Bonsai; Suiseki & Bonsai; Pruning, Masterpiece Gallery; Shohin Bonsai Symposium 2; 10th Asia Pacific Bonsai & Suiseki Exhibition.
One of the very best
International Bonsai has long one of my favorite bonsai publications. It has been around since 1979 (no mean feat, especially if you are familiar with the deadline grind) and has consistently maintained the highest quality without fail. International Bonsai and Bonsai Today (out of print, with back issues still available) have set the standard for North American bonsai, and now International Bonsai alone, maintains that standard.
And BTW, no kickbacks are involved. I just like it.
Subscribe and receive two free back issues
Don't forget to mention Bonsai Bark when you subscribe, so you'll get your free issues.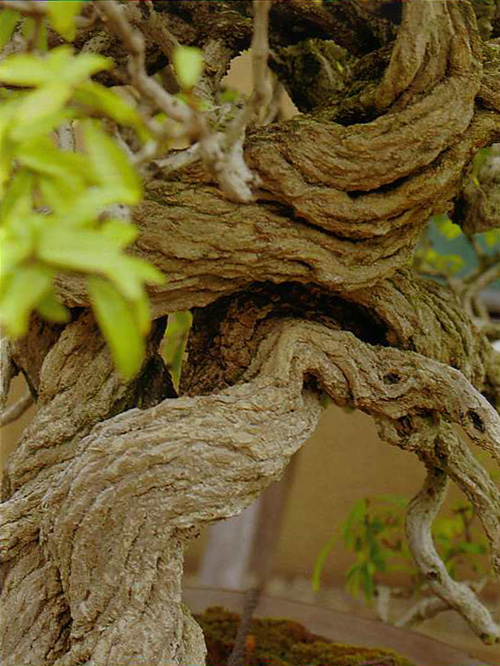 Close up of a twisted trunk pomegranate bonsai. From 'Growing Tips for Twisted Trunk Pomegranate Bonsai' from International Bonsai issue 4, 2009.
Related posts:
Coming Soon: North American Bonsai at the International Bonsai Symposium
North American Bonsai
9th International Crespi Cup
More Cedars: From Our Friends Up North
New American Masters at the Rim