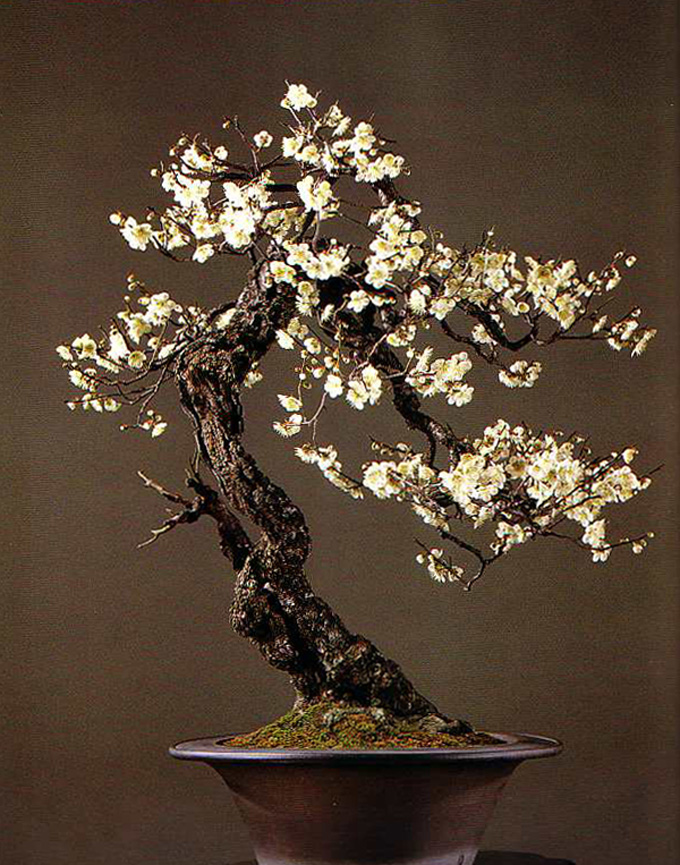 Japanese apricot (Latin-Prunus mume: Japanese-Ume). From Classic Bonsai of Japan (Nippon Bonsai Association). My apologies for cutting off the bottom of the pot; my scanner couldn't quite fit the whole photo.
Japan and flowering bonsai
The Japanese have long revered flowering trees and flowering bonsai. So much so, that they often overlook what you might consider design flaws with flowering bonsai (though not the case with the photos shown here).
The book: Classic Bonsai of Japan
This grand old book remains the standard when it comes to Japanese bonsai before 1989. Though much has happened in the bonsai world since then, still, some of the finest and most unique trees anywhere show up in the pages of this book.
A Little Helping Hand
Stone Lantern is currently donating 10% of all sales of Japanese products (including Classic Bonsai of Japan) to the Japanese Red Cross.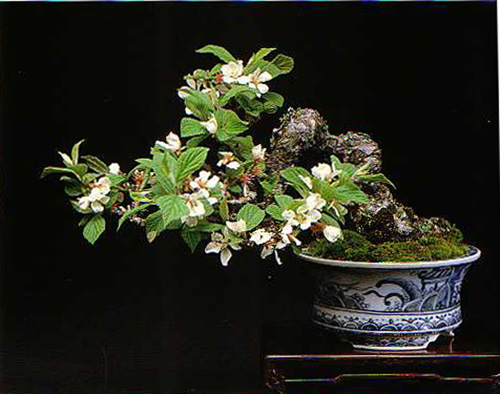 Tomentosa cherry (Prunus tomentosa: Japanese Yasura-ume). Perfection! The Japanese love of flowering cherries and of bonsai show in spades in this wonderful old shohin tree (5″ 13cm).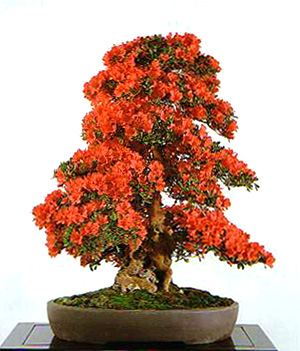 Karume azalea (Rhododendron obtusum: Japanese Kurume-tsutsuji). The marvelous old trunk and wild profusion of flowers combine to make for an extraordinary bonsai.
Related posts:
Masters' Gallery: Classic Bonsai of Japan
Flowering Bonsai
Flowering Bonsai #3
More Flowering Bonsai
Flowering Bonsai, Fleeting Bliss