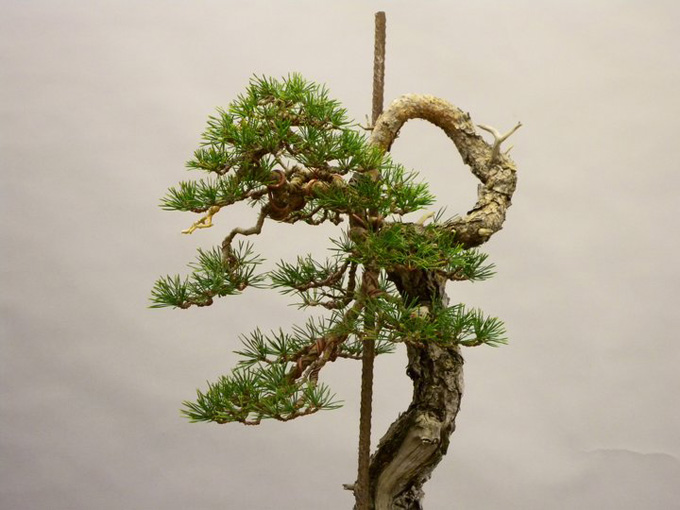 Have you ever used rebar to shape a bonsai? Every time I see it done, I get inspired, but still haven't tried it. Mario Komsta calls this photo 'sylvestris fever,' so I guess it must be a Scot's pine.
Mario Komsta
All the photos in this post are from Mario Komsta's photos on facebook. Some of them are unique and most are quite compelling. Here's a few to whet your appetite. There are plenty more where these came from.
Encore!
We've featured Mario a couple time on Bonsai Bark and also in Bonsai Today magazine (issues 102 and 105, and a little bit in issue 104). I think Mario qualifies as a gifted, cutting edge bonsai artist.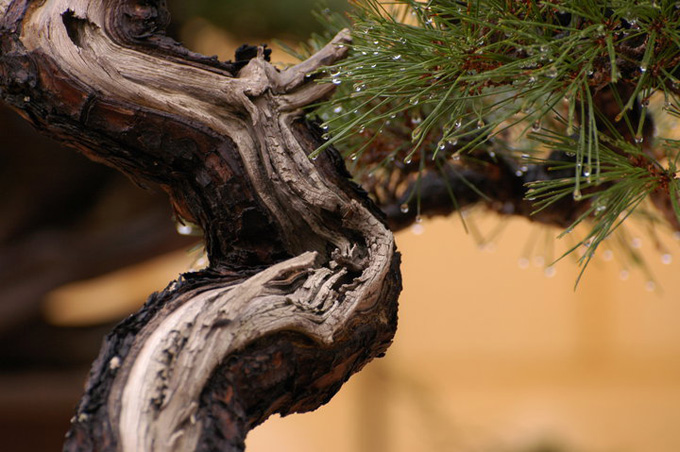 I've seldom seen deadwood this good. It has all the marks of natural aging over a long period of time. I wonder how much Mario helped it along.  He calls this photo 'just shari.'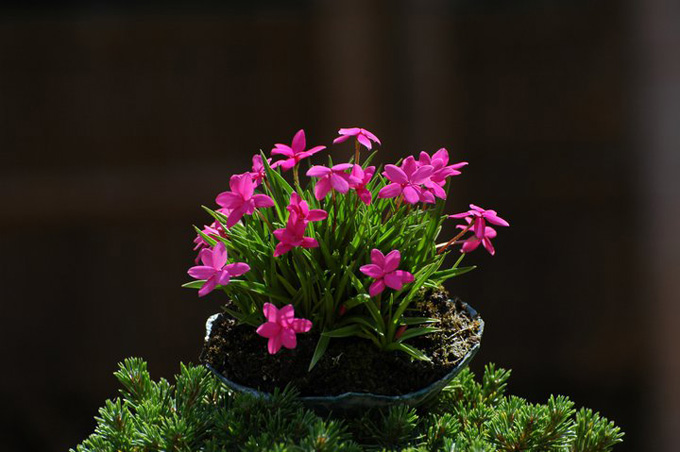 Accent on the pine ;-) Photo and title by Mario Komsta.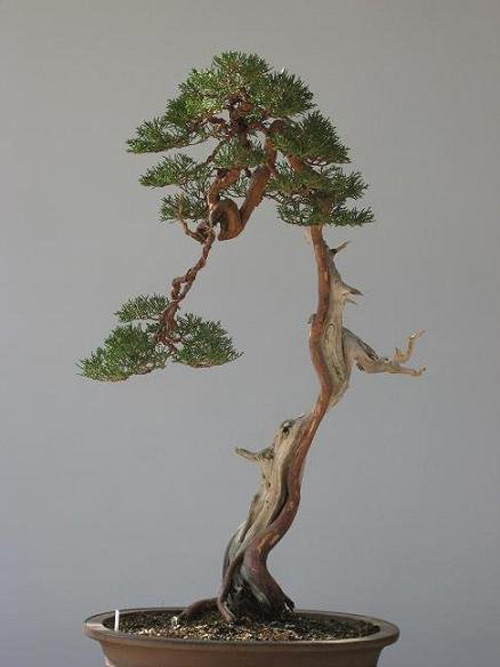 Sweet bunjin juniper. No name on this one.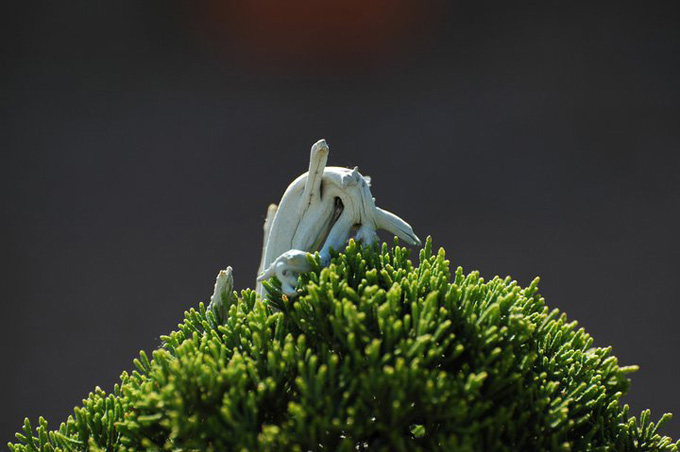 Mario calls this one 'shohin shin.'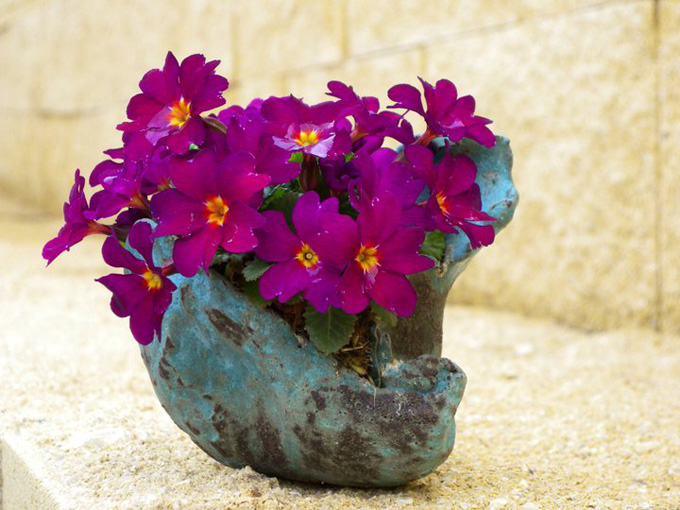 Sheer beauty, pot and plant. The one is titled: 'flowers just opened.'
For more, visit Mario facebook photos. You can also visit his website.