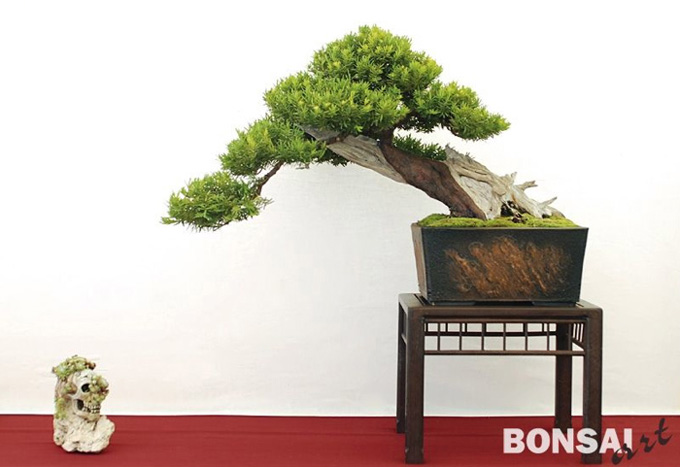 I borrowed this intriguing display from Bonsai Art magazine's website (I guess you can tell). I like the tree a lot, but it's the companion that really caught my eye.
Companions, accents, shitakusa, kusamono… whatever you call them
One thing I like about companion plants is that good ones can have dual functions: you can team them with bonsai to create dynamic displays, or, if they are good enough, they can be displayed alone.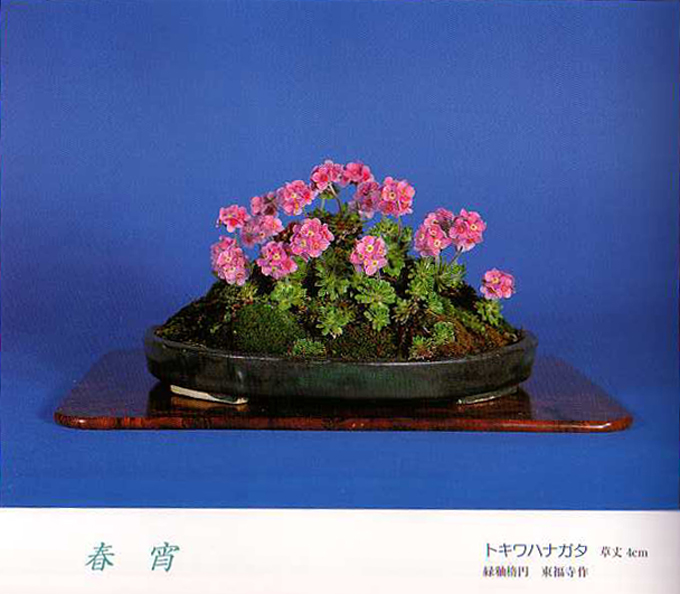 This mystery plant from our mystery book easily stands alone.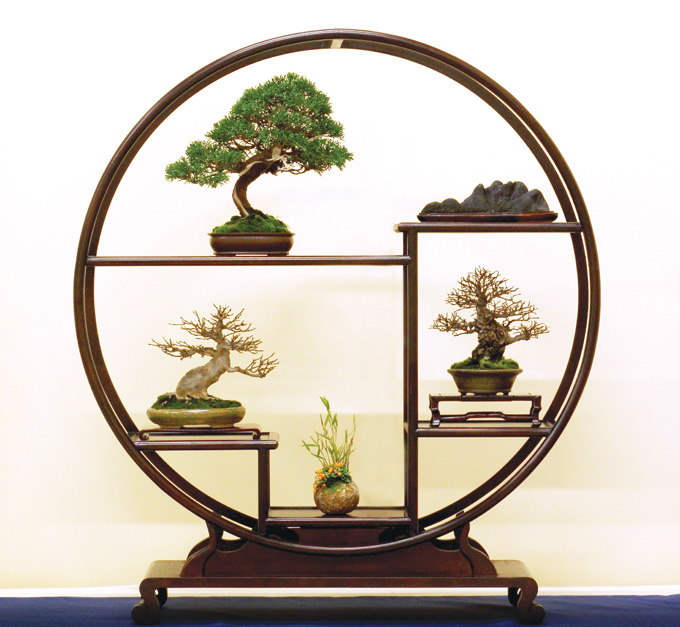 One companion plant keeps three bonsai and a suiseki company in this circular shohin display. By Caroline Scott. From Morten Albek's Majesty in Miniature: Shohin Bonsai.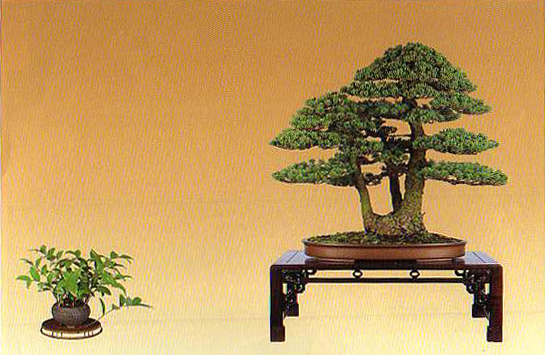 Do you think this companion enhances the tree? From Bonsai Today issue 90 (all back issues of Bonsai Today magazine are currently 54% off).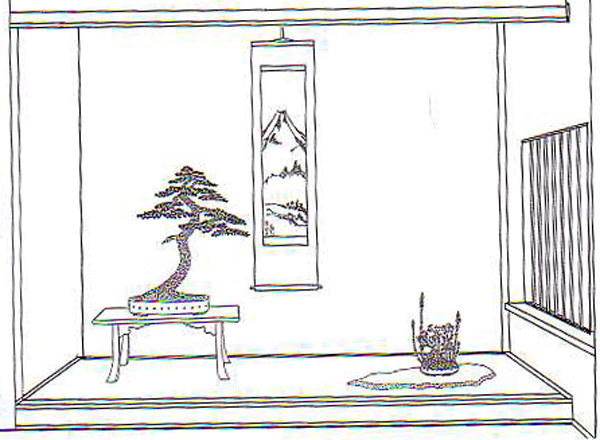 Some bonsai artists use illustrations to get their ideas across. This one is from Willi Benz' Bonsai, Kusamono & Suiseki (the benchmark book on the subject).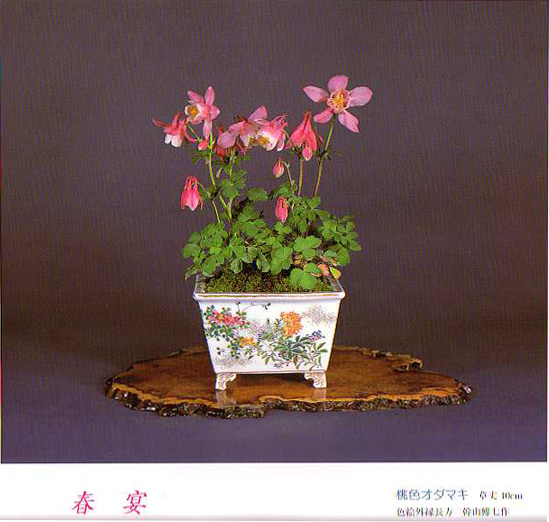 Here's another one that has no trouble standing on its own. From our mystery book.

Related posts:
Good Companions
Small Is Beautiful
Another Use for Bonsai Pots
Speaking of Kusamono & Companion Plants
The Evolution of a Honeysuckle