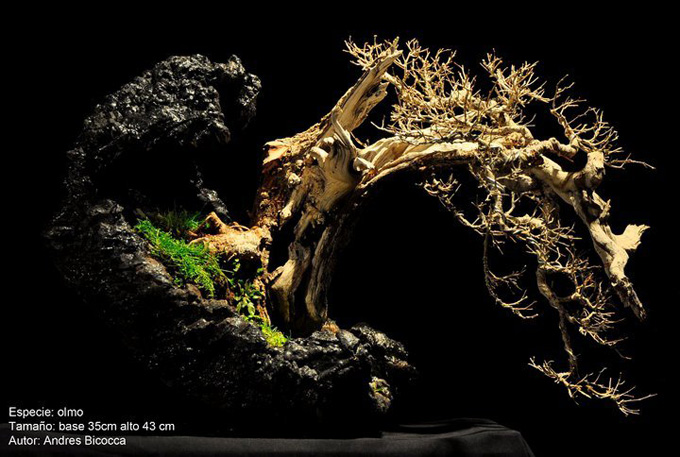 Uruguay anyone? Do this and the other trees in this post, reflect a regional or local bonsai style? (from facebook; Andres Bicocca wall photos.) Correction: Andres is from Argentina.

An open question
Though there are no doubt styles that develop around certain teachers and certain types of trees, and in some cases there are certainly cultural influences (Japan seems the most obvious here), still, pinning down what you might call a local style may not be all that easy. You and your next door neighbor may have quite different approaches to bonsai and your trees might bear little resemblance to each other. Still, you sometimes hear and see reference to local, regional and especially national bonsai styles.
Insecurity?
Some of the discussion about local or regional styles could be a reflection of insecurity and a desire to distinguish ourselves from the Japanese. For years North American bonsai (for example) clearly had a ways to go when compared to Japanese bonsai, so many of us have been looking for the day when we can say that American bonsai has found its own way and is on equal footing with Japanese bonsai (or European bonsai for that matter). This desire seems somewhat natural, but sometimes desire can cloud our vision.
Just saying (as they say)…
I won't say more. Anyone else?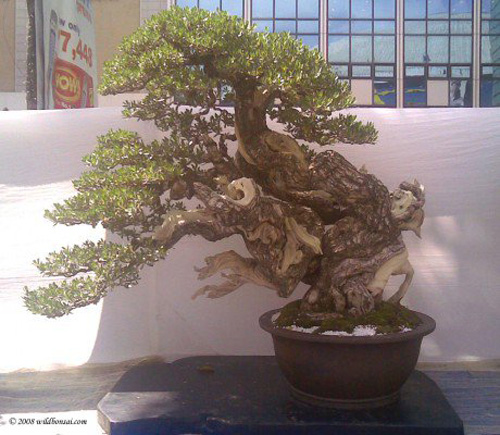 A very impressive European olive by way of Uruguay. Another of Andres' trees . Does it reflect something South American, or Uruguayan? (Whoops, not even close, it's a Phemphis acidula and it's from Wild Bonsai – see comments)


More Andres' trees. Can you see any thing different or not different about these when compared with olive bonsai from Spain for example (see below). And, if they are different, does it say anything about regional styles, or is it just a personal thing?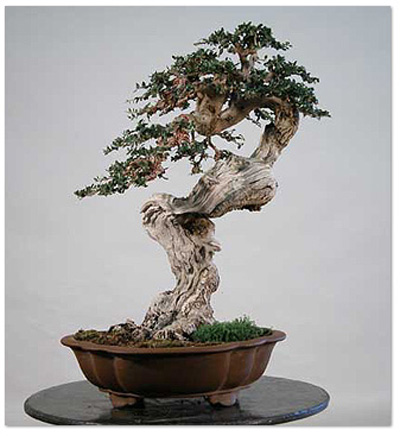 A little detour to Spain. This one is by David Benavente, a well-known Spanish bonsai artist. It's from an earlier Bonsai Bark post.
Bonsai Styles of the World, by Charles Ceronio is available at Stone Lantern. Retail 45.00, our low price 36.00

Related posts:
Local Bonsai Styles 2: Growing Conditions, Native Species & Culture
Bonsai Styles, Book Sale, Warehouse Reopens Soon
Bonsai Hot Bed Meets America's Premier Bonsai Show
Restyling a Mugo, Offing a Shari, Bonsai Tourists, More Bonsai Rafting & Some Excellent Events
Explore the World of Bonsai, Humidity & Heat, Columbus Is Still in Ohio & A Very Large Bonsai Tree