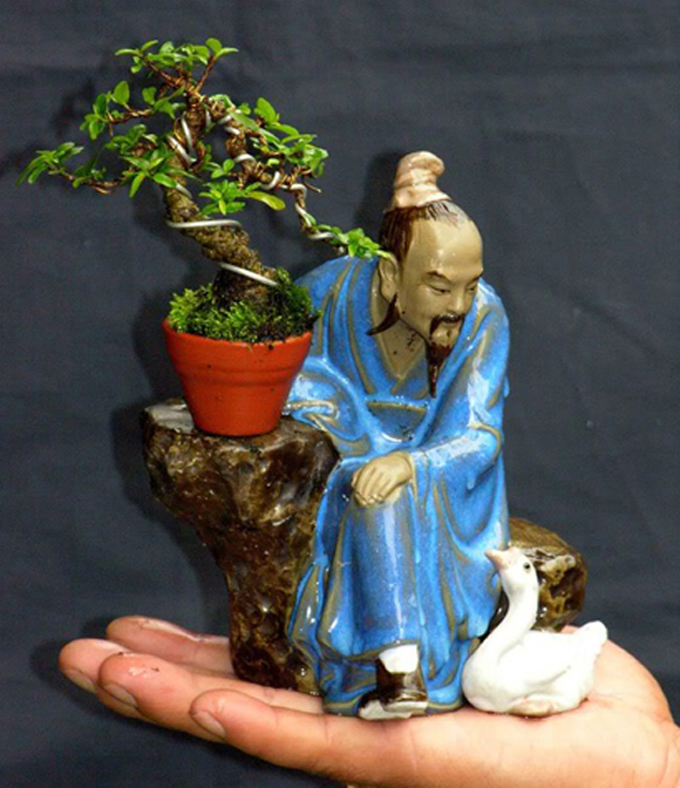 A little perspective on a very tiny tree. I'm not crazy about most Chinese figurines (at least the commercial ones you usually see), but this contemplative man is pretty good. This and all the other photos in this post are borrowed from The Art of Bonsai Project.

The Bonsai of Lam Ngoc Vinh
Every once in a while you come across an artist who takes their work (play) in a genuinely fresh and new direction. To this old eye, it looks like Lam Ngoc Vinh is one of those rare artists. If you agree (or even if you don't) and you'd like to see more, you can visit the The Art of Bonsai Project feature gallery.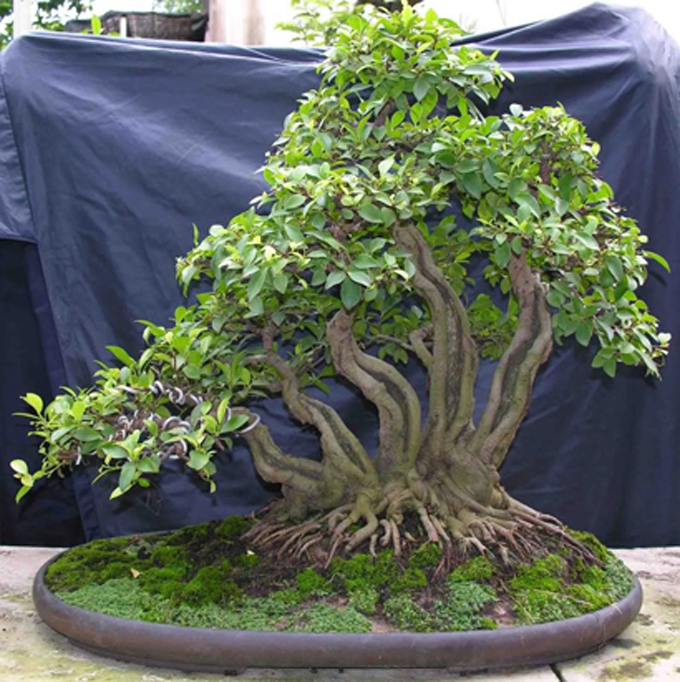 This ficus is a little more conventional than the scene above. Or is it? No figurines for sure, but have you even seen five trunks that mirror each other quite like these do?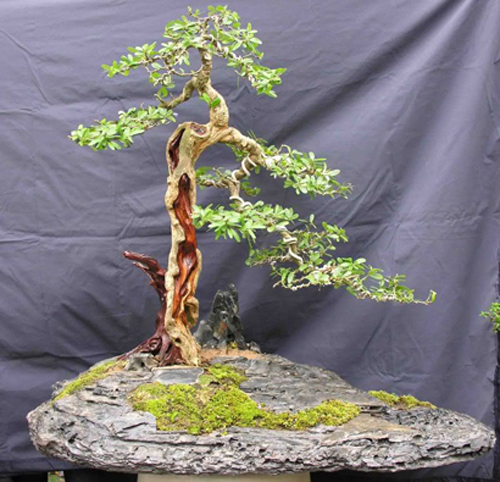 A couple questions. Have you ever seen shari (trunk deadwood) quite like this? And, where's the soil? Not to mention (but to mention) the excellent overall shape of the tree.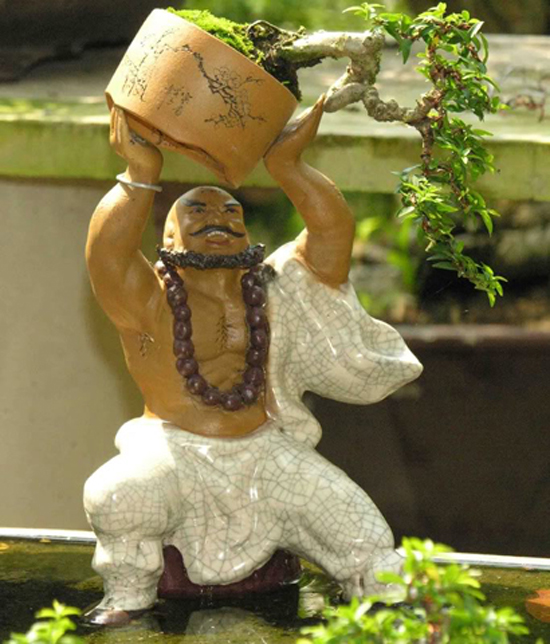 Just when you think you've seen it all. This compelling strong man and his captured treasure are part of a larger scene (below).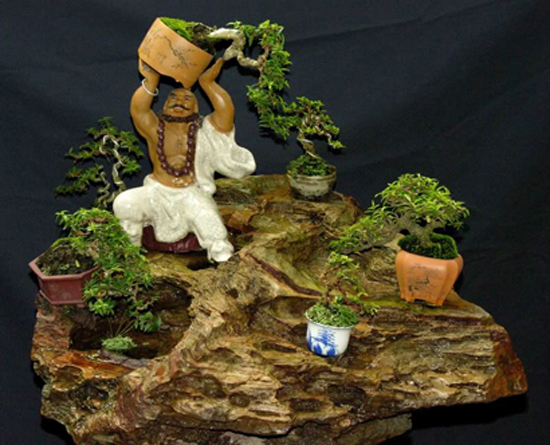 There's no perspective here, but you might surmise that these are some pretty small bonsai.
Related posts:
A Magnificent Bonsai with a Strange & Wonderful Shari
Strange & Wonderful Bonsai
Eccentric Bonsai: Too Strange, or Just Strange Enough?
Wild and Wonderful Bonsai
Three Rare & Wonderful Yamadori Bonsai