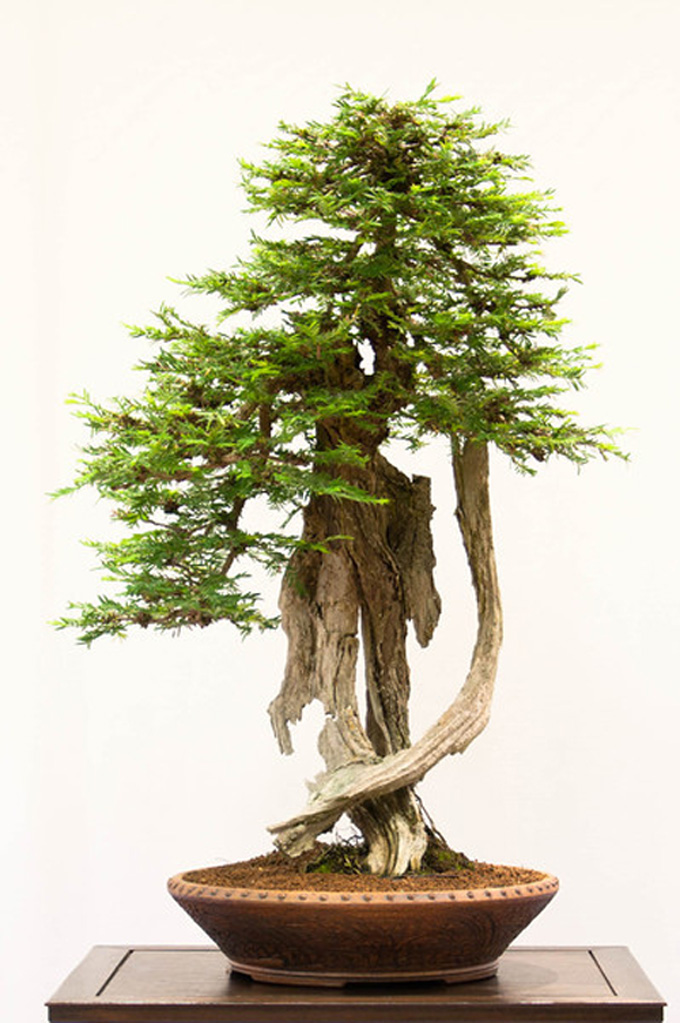 Coast Redwood at the Redwood Empire Bonsai Society 28th Annual Show. Photo is by Jonas Dupuich, Bonsai Tonight.
Stupendously magnificent
Two of the most fascinating trees in the world are the Coast Redwood (Sequoia sempervirens) and it's mountain dwelling cousin the Giant Sequoia (Sequoiadendron giganteum). Both are fascinating for the same reason; their stupendously magnificent size. The coast redwood is the tallest tree in the world and the Giant Sequoia is the largest tree in the world. However, the Coast redwood is also very, very large and the Giant sequoia is also very, very tall.
Redwood bonsai
So far, the only Sequoia bonsai I've seen have been Coast redwoods. No Giant sequoia (maybe you have one or knows someone who does?). For years, the Redwood bonsai that I did see were still pretty primitive (as bonsai go). Lately, I've been seeing more developed Redwoods, including the ones in this post. All are from the 2011 Redwood Empire Bonsai Show (courtesy of Jonas at Bonsai Tonight).
Artists unknown
Jonas didn't list the artist on the trees shown here and I wasn't there, so, for now at least, the artists will remain anonymous.