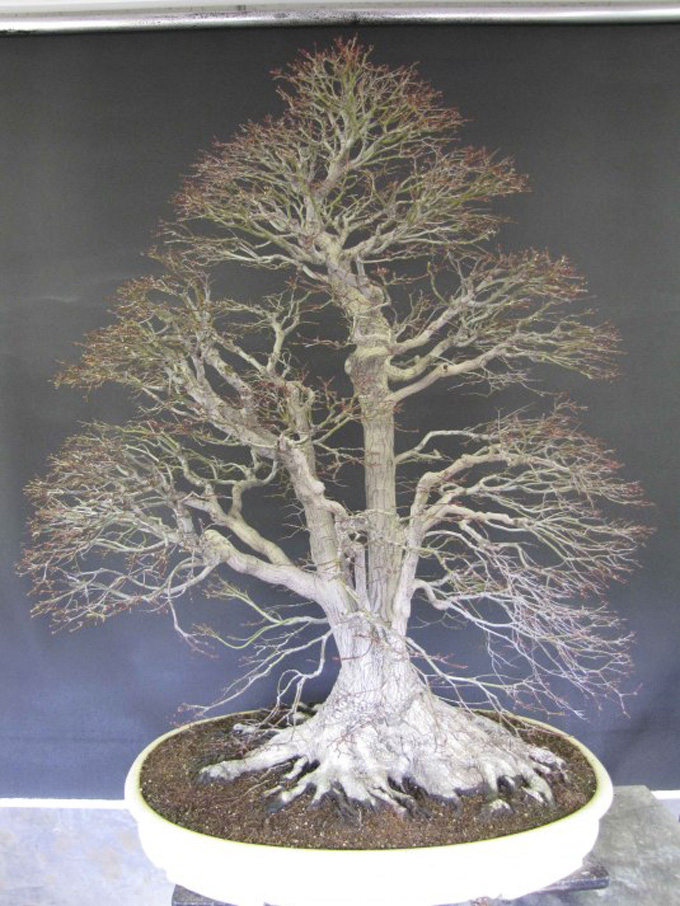 Nice maple, even though the color in the photo is way too white. From Peter Tea's post 'Apprenticeship and a Japanese Maple.'
Loyalty, humility and inequality for 15,000 yen a month…
Others have written about their bonsai apprenticeship in Japan (most notable is Michael Hagedorn's most excellent and seriously funny: Post-Dated: The Schooling of an Irreverent Bonsai Monk) and now we have Peter Tea's genuine (and genuinely funny at times) new voice enriching the mix. I won't say much more (Peter can speak quite well for himself), except to encourage you to pay a visit to Peter's blog and especially to his latest post on "what is the apprentice life really like?" Really. You'll learn something while enjoying yourself and you might just find yourself packing your bags for Japan.
… and rice for five years
"Finishing a Bonsai apprenticeship in Japan just means you ate rice for five years" (Peter quoting 'a few people').
Season's Greetings from all two-and-one-half of us at Bonsai Bark and Stone Lantern
Season's Greeting and a Happy and Prosperous New Year to all our loyal readers (and to everyone else).
Our warehouse will be closed from noon today until December 29th
Our website (Stone Lantern) will still accept your orders, we just won't charge or ship them until the 29th.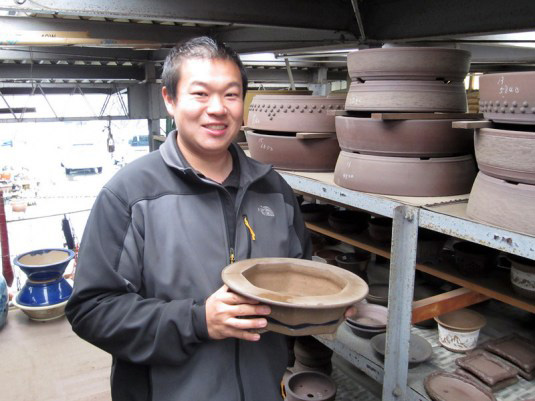 Peter indulging his 'ridiculous pot addiction.'