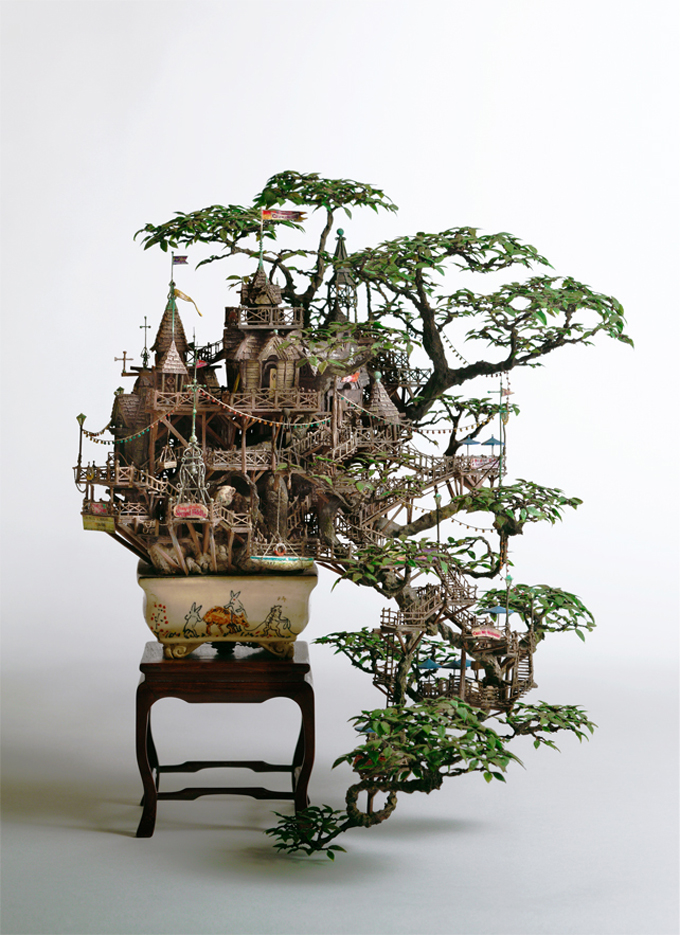 Just in case you haven't seen it yet. This magical bonsai/castle has been floating around the internet for a while. The artist is Takanori Aiba. No dimensions are given, though the next photo might provide a little perspective. BTW: this is easy to miss; the cascading tree is quite impressive on its own, even without the magical castle and all the rest.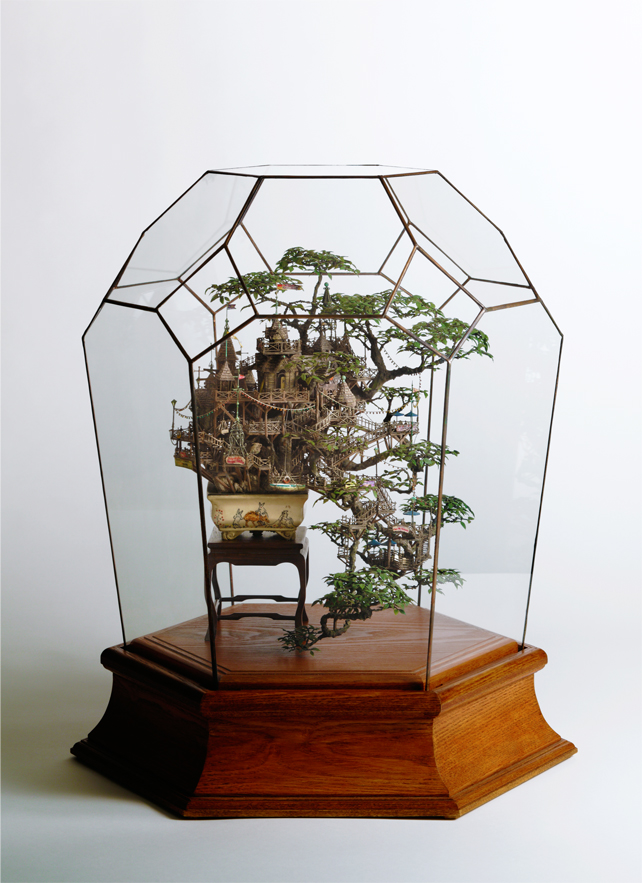 Suddenly, it's much smaller than we thought.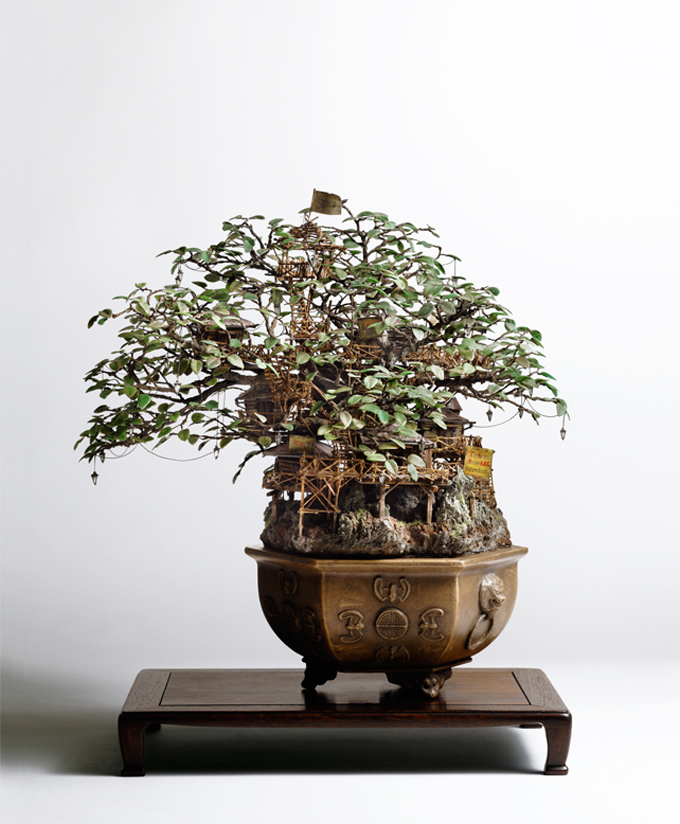 Here's another of Aiba's creations. Like the one above, no  dimensions (or species names either) are given.