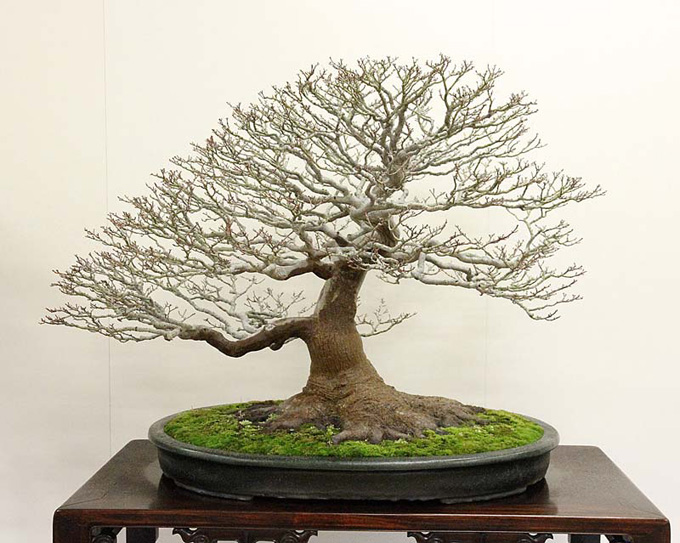 This Shishigashira Japanese maple was a 2012 Kokufu award winner. A few things stand out about this remarkable tree: the shape, with most of the action on one side is somewhat unusual for a Japanese maple; the wonderful nebari with its smooth spread and the way it stabilizes the top of the tree; and the undulating movement of the branching (from primary branches all the way out to the tips of the twigs).
Best in show
All the photos in this post are from Bill Valavanis' 2012 KOKUFU BONSAI EXHIBITION REPORT which appears on the Internet Bonsai Club. You might want to take a peek. Bill's expert observations provide a unique feel for the show.
Kokufu and the 2012 US National Bonsai Exhibition
What better place remind you about the upcoming 2012 US National Bonsai Exhibition? It's the brain child and charge of Bill Valavanis and Stone Lantern/Bonsai Bark is proud to be a sponsor. It's a truly dynamic show that plays a big part in the steady upswing in the quality of American bonsai. If I were invested in the notion that Kokufu is the premier bonsai show in the world, I'd be a little nervous (well, maybe that's a little premature, but still…).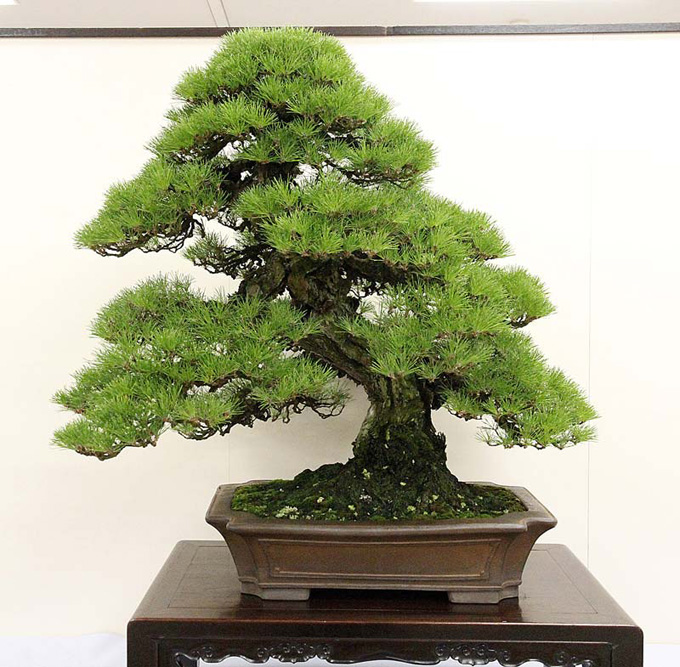 This ancient looking Japanese black pine was another award winner.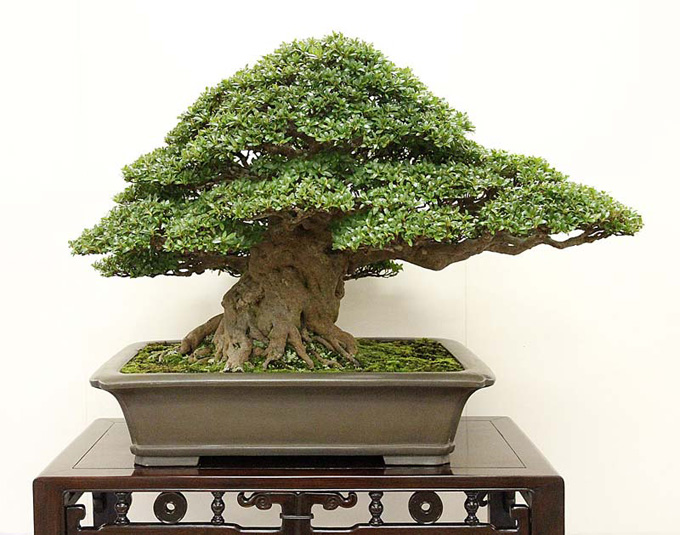 This massive and massively impressive Satsuki azalea was also a Kokufu award winner.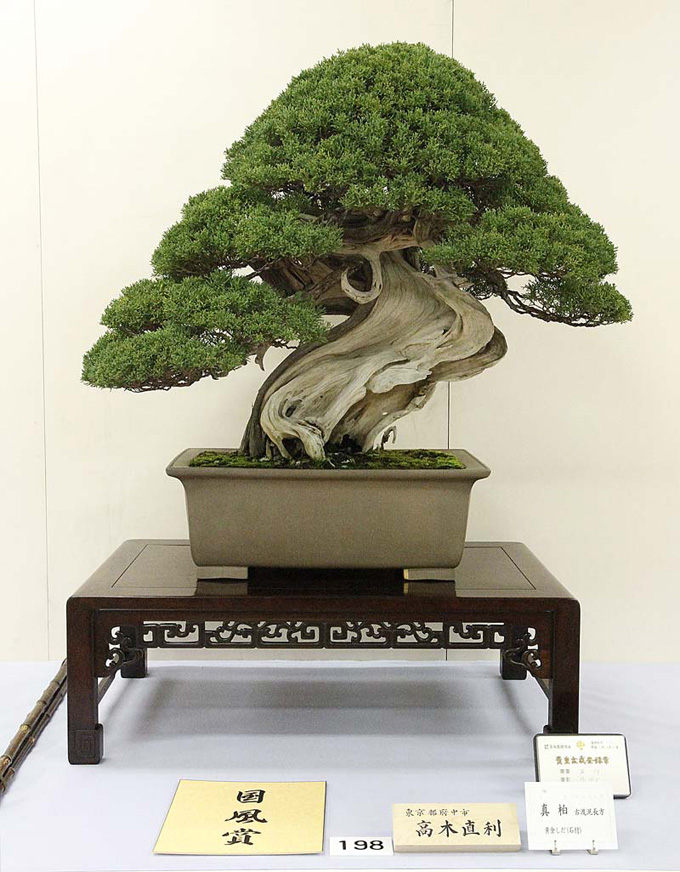 I like the little hook at the top of trunk on this award winning Shimpaku juniper.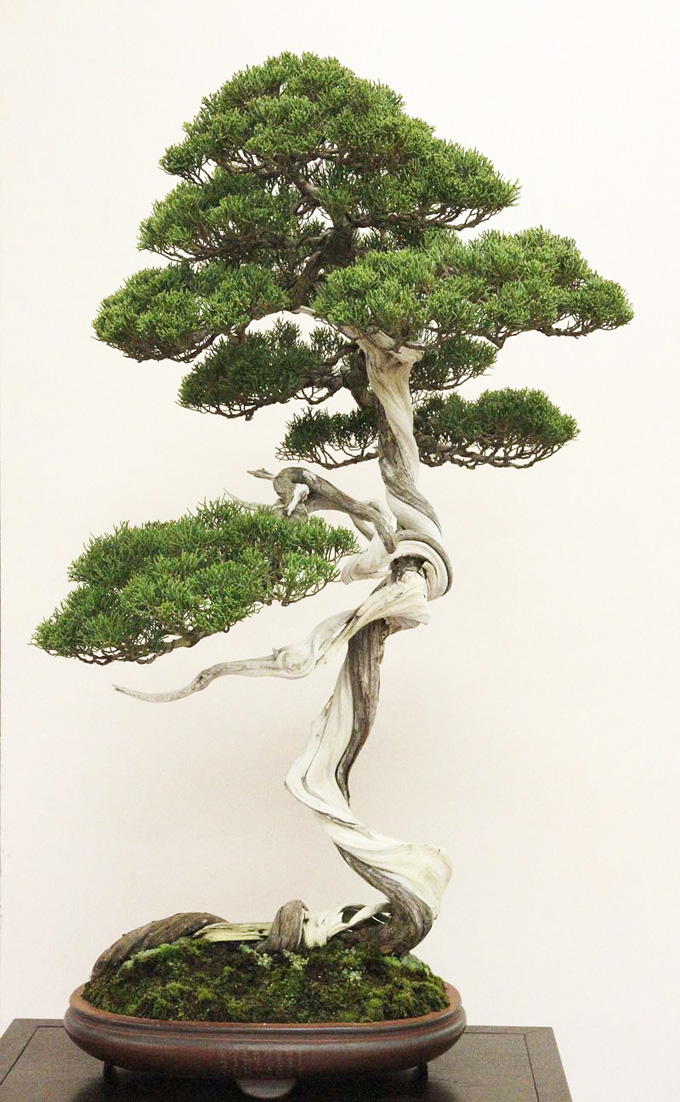 Bill's favorite. No award for this bunjin Shimpaku, but perhaps the most unique of all the tree's in Bill's post. Especially given the action along the top of soil.
Sign up now and we'll see you there!

Related posts:
The 3rd U.S. National Bonsai Exhibition: The Official Results Are In
National Bonsai Exhibition Video
The 3rd U.S. National Bonsai Exhibition Album Is the Best One Yet
Planning Ahead: The 2nd U.S. National Bonsai Exhibition
Kokufu: More of the Very Best Bonsai