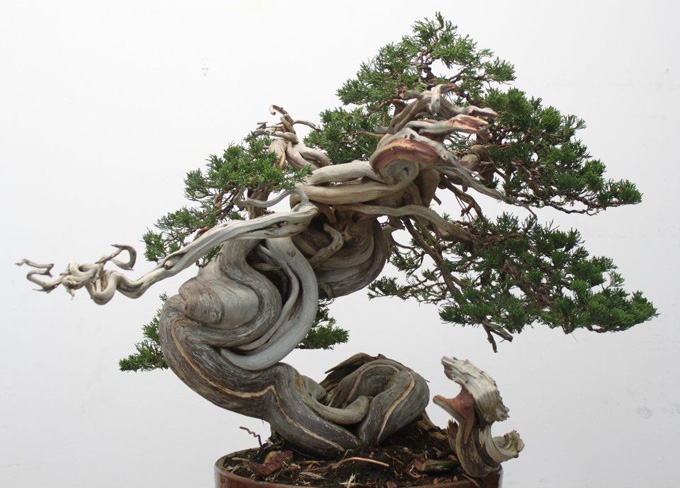 A wonderfully convoluted Sabina juniper after a little taming by Gabriel Romero Aguadé. If you look at the before photo below, you can see that Gabriel did quite a bit to tame what started out as tree with a world of potential but also with a crazily unruly crown and a  trunk with poor taper. It's not too hard to see how the crown was brought under control (some very detailed labor and some time for new growth to fill in). But the taper is a bit more mystifying; not much has changed, but somehow it looks much better. BTW, the lead tree in our last post also belongs to Gabriel.
Not much to add here
I've been gone for a few days and need to catch up on literal and figurative piles of paperwork, so this post will be a quickie. Just a couple photos of a uniquely wild juniper and a remark or two (above). It would be good to know where the tree came from originally, but I'm going to leave any further research up to you.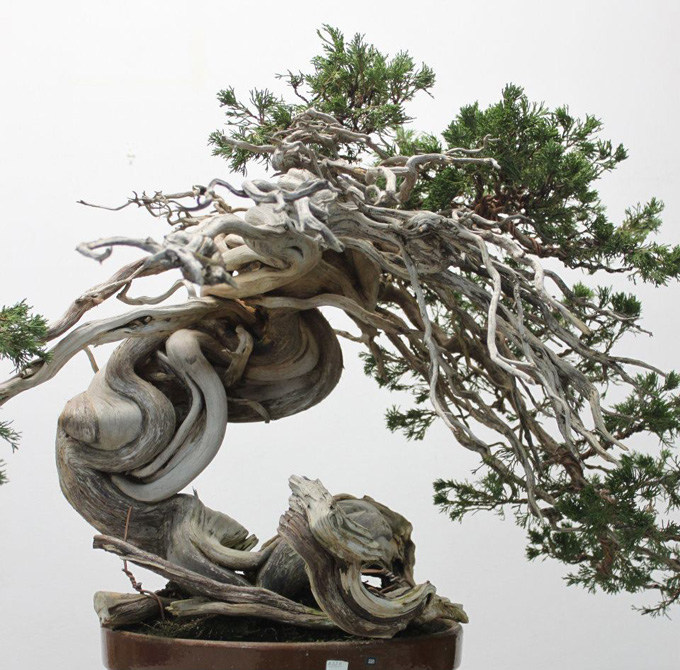 Before. A world of potential and challenge.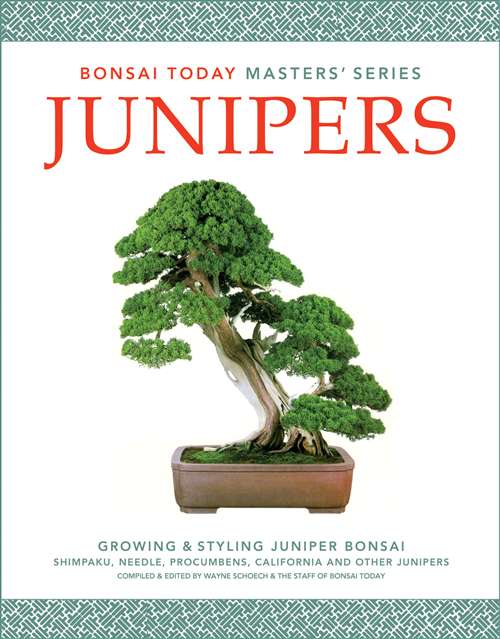 Speaking of Junipers, our immensely popular Juniper bonsai book is on special for only 19.95.