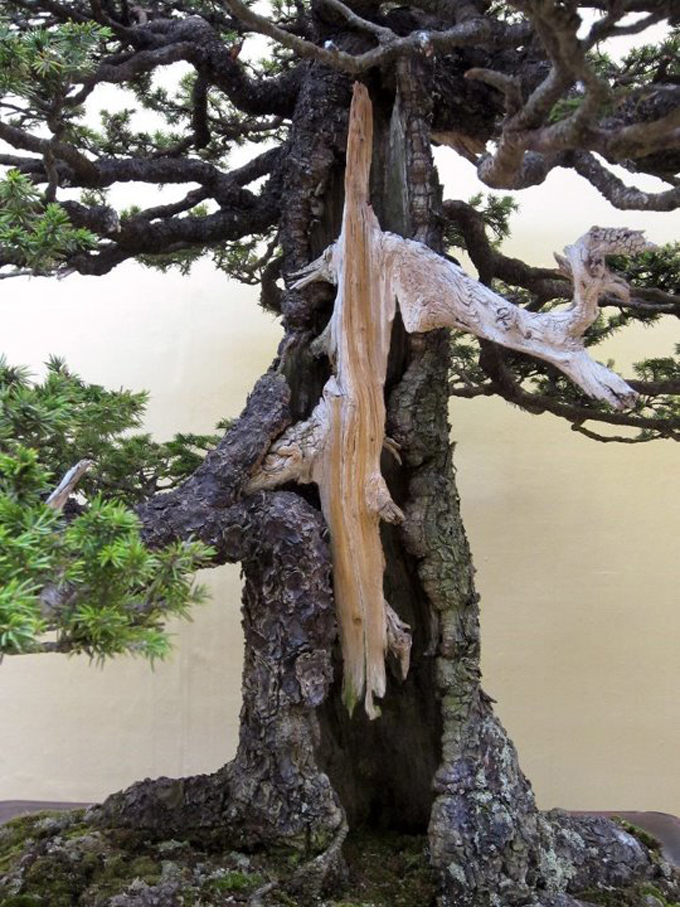 Hanging out. Or just hanging in? I don't know if I've ever seen a shari quite like this one; it seems to be floating in the opening of the sabamiki (trunk's hollow). Still, I think this would be a wonderful tree even without the shari; the sabamiki, the nebari and the superbly textured bark all create a powerful sense of age and character. I found both photos shown here at Michael Bonsai. They are originally from Bonsai Tonight.
Does the shari draw your attention to, or distract from, an otherwise magnificent trunk?
What would happen if you removed the shari on this ancient looking Ezo spruce? I'd guess that you'd be left with one of best sabamiki anywhere (if look at the photo below you'll see how it stretches all the way from the ground to where the trunk disappears behind the foliage).
Still, I wouldn't do it. The shari is just so damn unique, the way it demands your attention. Too bad we can't have two trees like this; one with the shari and one without it. Then we could put them side by side and see what's gained and what's lost. Or maybe some photoshop maven can do it for us.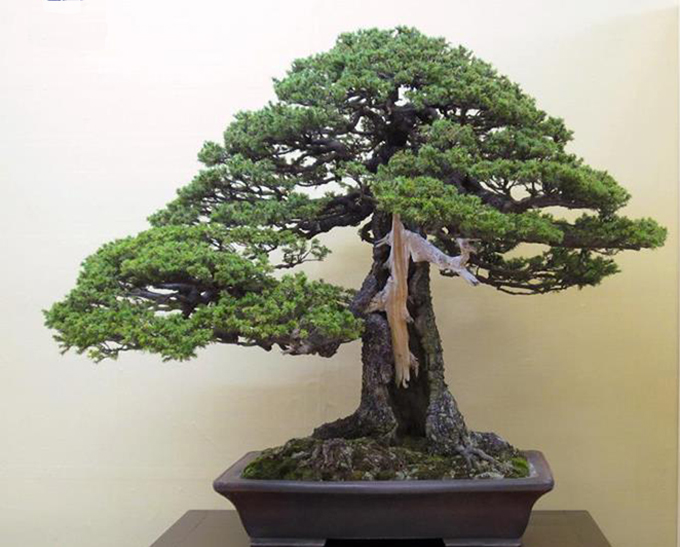 Can you imagine the tree without the shari? Photos by Jonus Dupuich,  Bonsai Tonight.