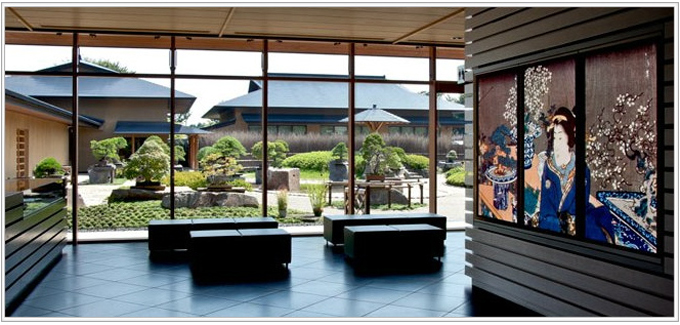 Elegance. I've never been to the Omiya Bonsai Art Museum, but if the elegance of the display shown in this photo is any indication, maybe I should start saving my yen.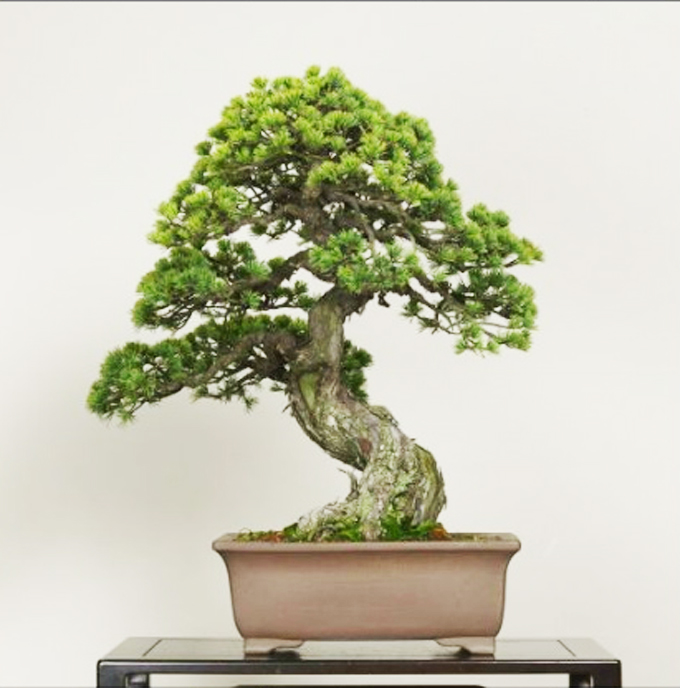 Goyomatsu. Japanese white pine from the Omiya Bonsai Art Museum's gallery.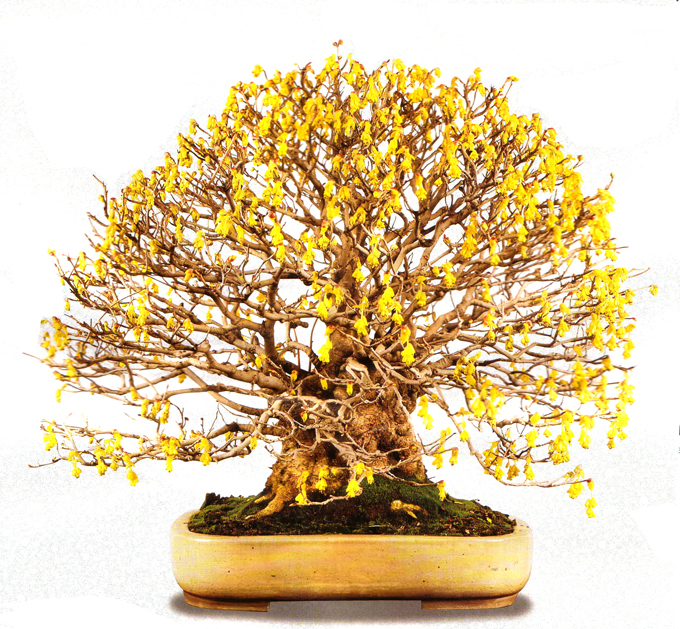 Yellow flowers. You don't see many bonsai with yellow flowers here in North America. Japan might be another story; Classic Bonsai of Japan features several and this one is from our 2012 Japanese bonsai calendar (sold out). I can't read the Japanese, but it looks like a Winter hazel (Corylopsis spicata).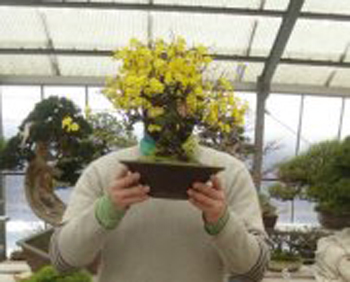 More mellow yellow. Speaking of, I think that's Tyler Sherrod hiding behind some yellow flowers. Tyler is apprenticing with Shiniji Susuki in Japan. You can follow Tyler's exploits on Tyler Sherrod Bonsai (see photo below). Apologies for the fuzzy photo, It's from a very small shot on facebook that I couldn't resist blowing up.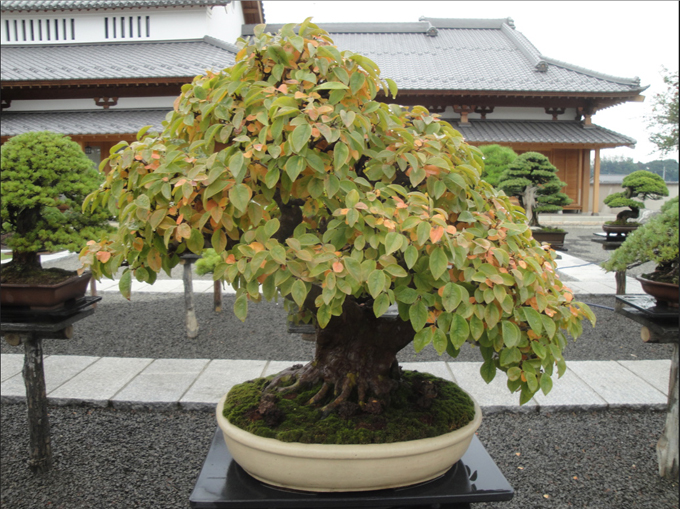 Not your typical backyard. No, this is not a bonsai museum or part of a public exhibition. It's part of a private collection that belongs to a client of Shinji Suzuki. One of the many excellent photos you'll find on Tyler Sherrod's excellent blog.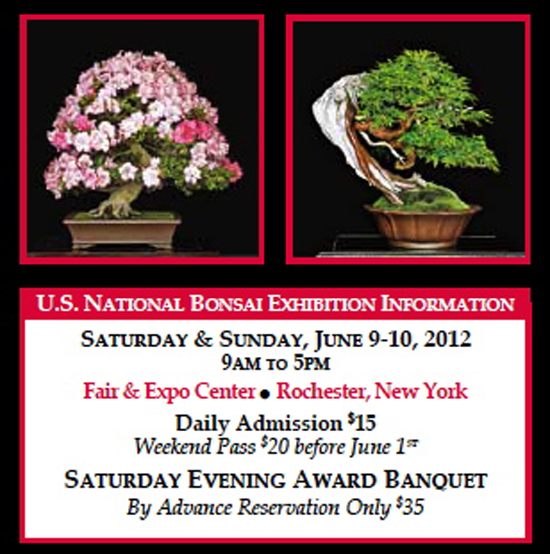 See you there! In Japan they've long had national bonsai exhibitions. Europe has been at it for a while too and now, so have we (this is our third). Don't miss it. Each one gets better and the last one was great. Register here.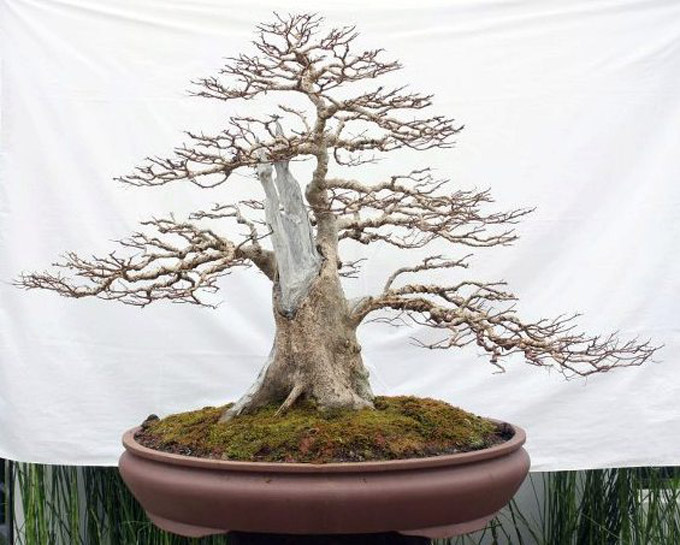 Dangerous deadwood. This Yang ya (Terminalia fontalia) is from the Bonsai of the Week website. I was submitted by Bobi Aricheta. You don't often see deciduous bonsai with a big hunk of deadwood. Let alone one with two dangerous looking spear points jutting up through the branches.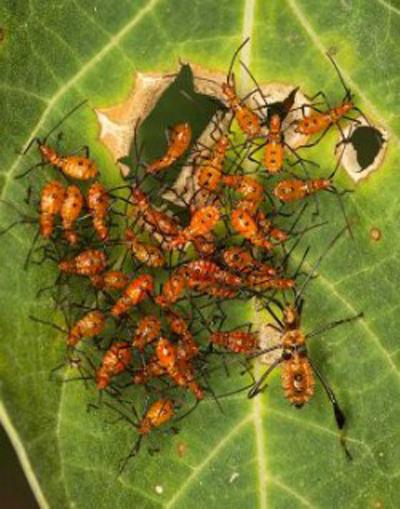 Assassins. Bonsai Mary (aka Mary Miller) has a good article on beneficial insects. They're the ones that eat these nasty little critters.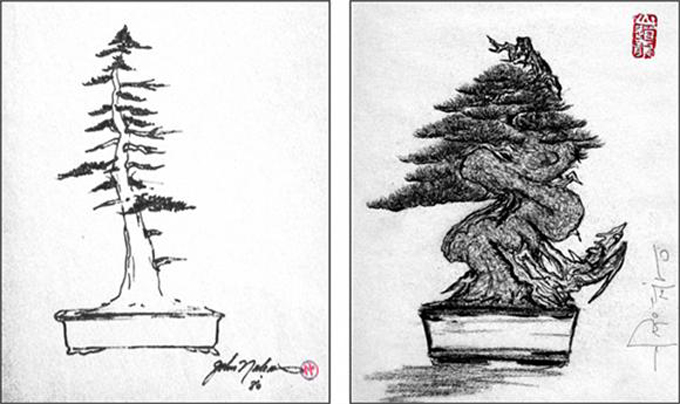 Bonsai obesity. These two drawing are from Colin Lewis' Rambling of a Bonsai Hermit. Colin invites you to "compare these two sketches, both from great bonsai visionaries: on the left by John Naka, 1980 and on the right, from Sandro Segneri, 2010." I'll leave the rest to you and Colin, though I can't resist taking this opportunity to complain about Colin's writing; it's just too good, especially for bonsai writing (no offense intended to rest of us). Fortunately, I'm not given to jealousy…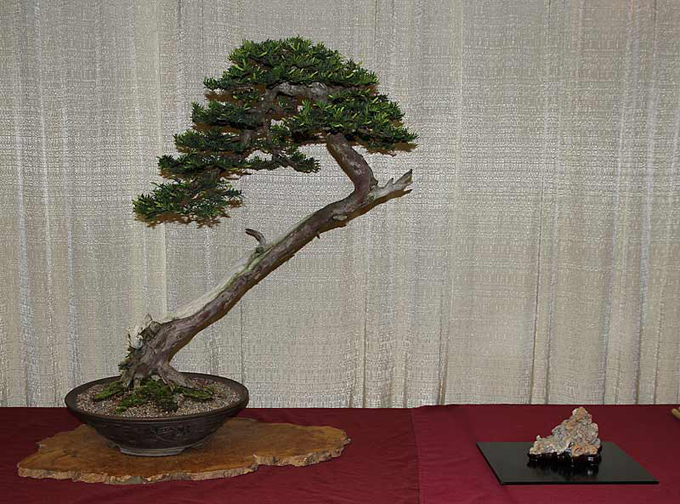 Mid-Atlantic Bonsai Spring Festival 2012. If you missed it, Bill Valavanis is showing off some of the trees that were exhibited on Internet Bonsai Club. This one is an English yew by Sara Rayner.


BLC is Randy Clark's Bonsai Learning Center in Charlotte, North Carolina
You can email Randy at randybonsai@carolina.rr.com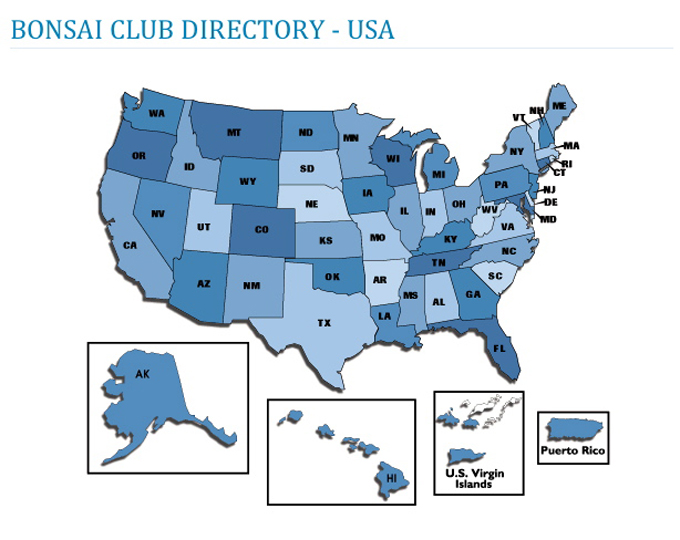 The ABS Bonsai Club Directory
ABS New Talent Bonsai Competition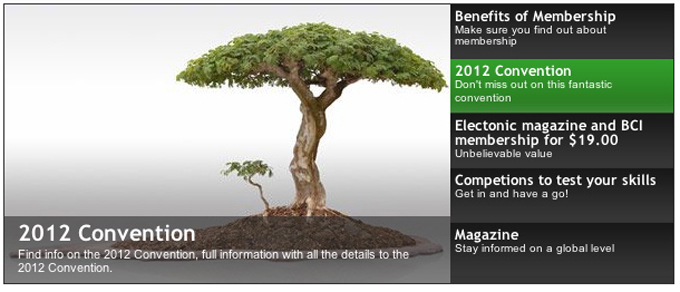 Bonsai Clubs International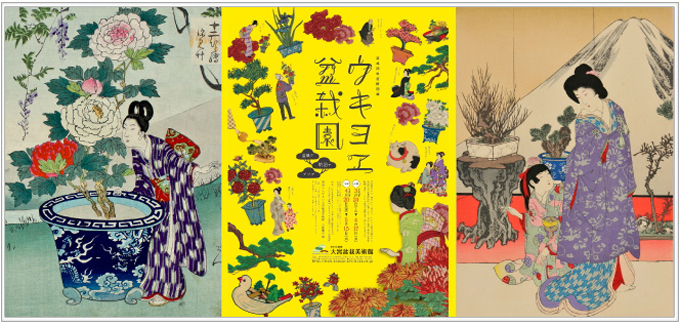 Can't resist all this color. One more photo from the Omiya Bonsai Art Museum.