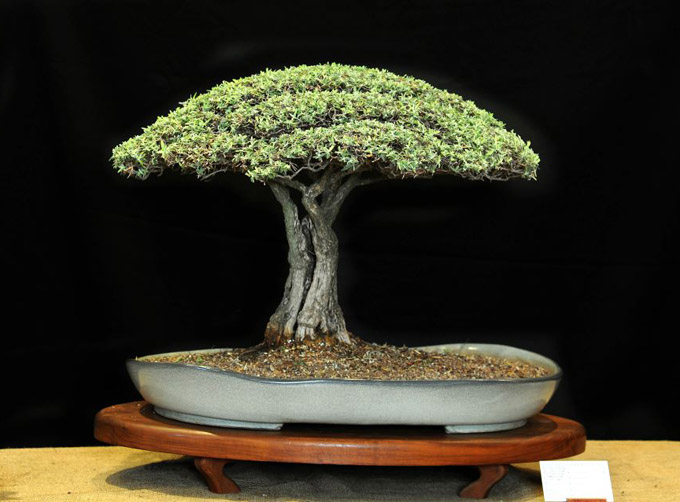 Sculpture. What comes to mind when I look at this manicured Buddleja is 'sculptural bonsai.'  Though I don't think it would ever be admitted to Kokufu-ten (Japans most famous bonsai exhibition) I do think it has something going for it. I especially like the wavy pot and the fluid split trunk (or is that two trunks?). It's from Higurashi Jardineria Creativa on facebook. Here's their website.
Take a look. Have you seen this video yet? If you haven't, or even if you have, take a look. And then sign up for the 3rd U.S. National Bonsai Exhibition.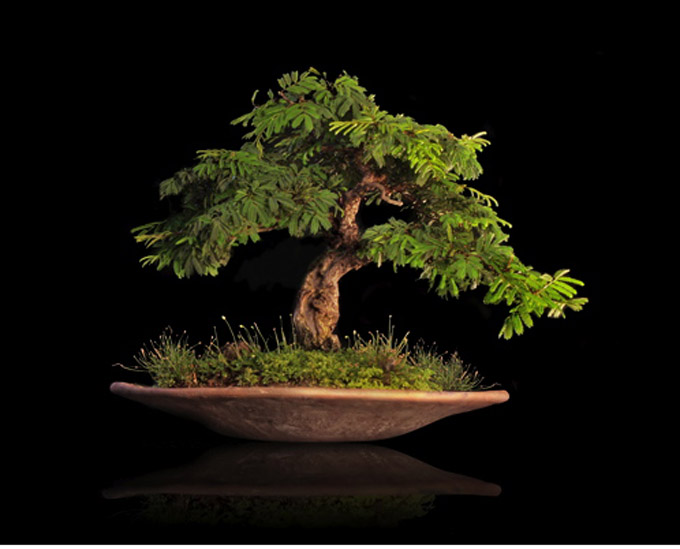 Simplicity. Here's another sweet tree from Higurashi Jardinera Creativa. Aside from being something within the reach of us ordinary bonsai enthusiasts, what strikes me about this one is the way the soft somewhat shaggy foliage and the soft somewhat shaggy moss play together.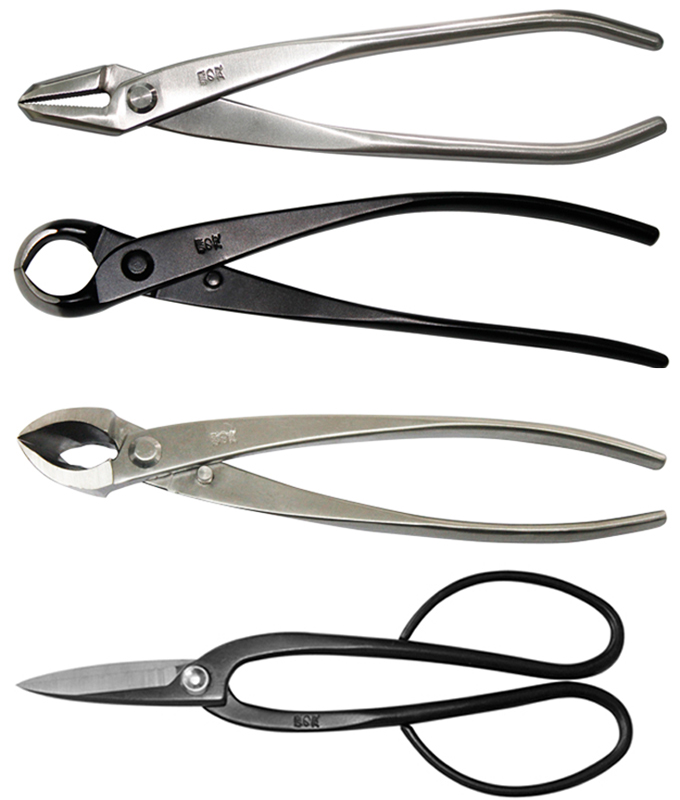 Like butter. Have you seen our new Stone Lantern-Corex bonsai tools? We sell them and I like them. Though where there's money involved, hype soon follows, still, I think that these are the best tools for the price that you'll find anywhere. They look good, they feel good, and they cut like butter.
Related posts:
Weeky Wire: Dynamic Movement, Great Bonsai Events, Depth of Field
National Bonsai Exhibition Video
A Rare & Wonderful Bunjin Bonsai
A Magnificent Bonsai with a Strange & Wonderful Shari
Bonsai Globetrotting, Make Your Own Rock, A Wild & Wonderful Hornbeam, The World's Most Amazing Garden