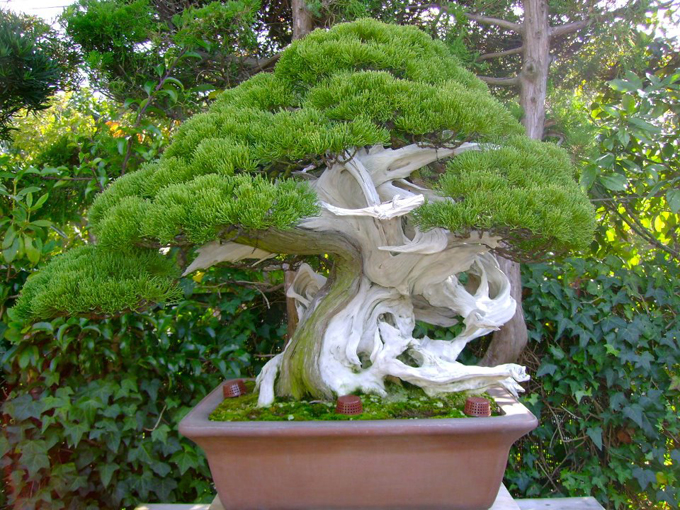 Here's a Kimura tree that I've never seen. This, and the other photos in this post are from Owen Reich on facebook. Owen lives in Japan and takes bonsai photos. In addition to his facebook offerings Owen has a blog that is rich with excellent photos.
Not so naturalistic
It's not my intention to reopen the old naturalistic versus sculptural bonsai debate. It's just that when you look at some of Masahiko Kimura's bonsai, the question seems to arise on its own; his highly refined deadwood-dominant bonsai stand in contrast to what you find in nature. Beyond that, I don't know if more needs to be said, other than Kimura's bonsai are truly mind blowing and that there's no real need to draw lines and take sides.
Kimura's Garden 2008
Here's what Owen says about the photos that he posted under the title Kimura's Garden 2008: "Photos really do not do justice to Kimura-san's bonsai. The depth and complexity is lost a little in photos." I second that sentiment. No photo of any bonsai anywhere, ever captures the sheer power that a world class bonsai conveys when you see it in person (come to the 3rd U.S. National Bonsai Exhibition and see for yourself).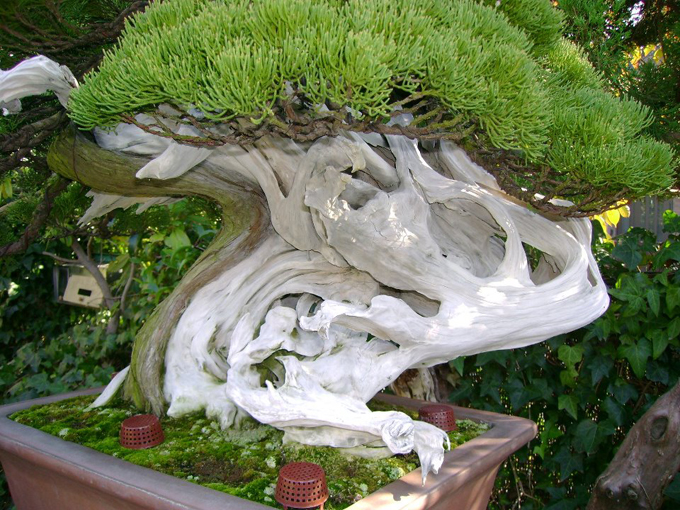 Up close.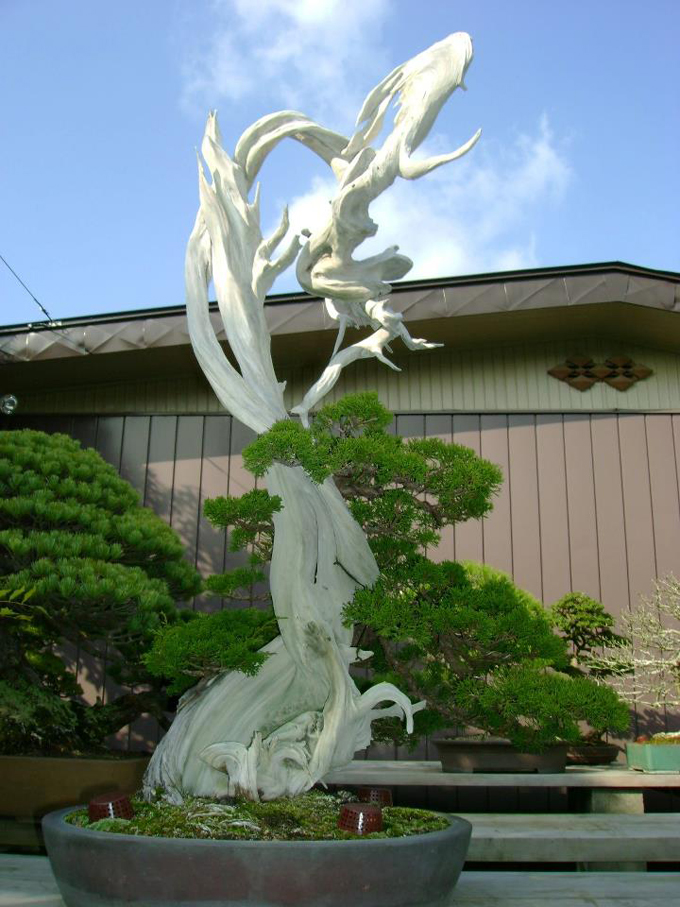 Taking flight.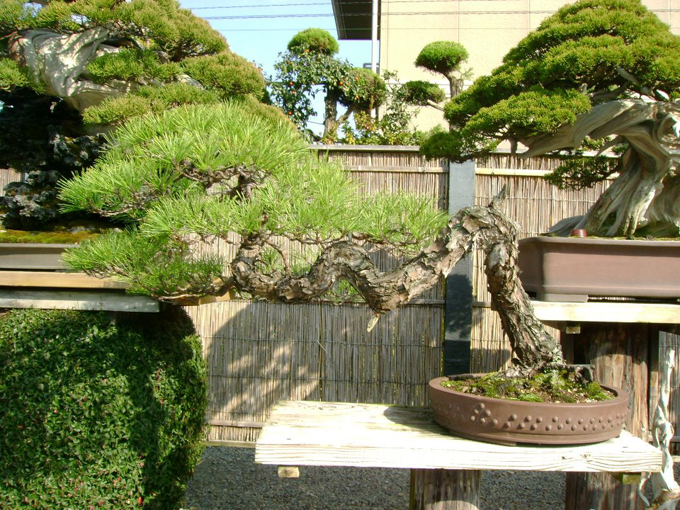 This undulating pine is no doubt a little closer to the way it was found in nature than the other trees shown here. In general, Kimura treats pines quite differently that junipers and some others.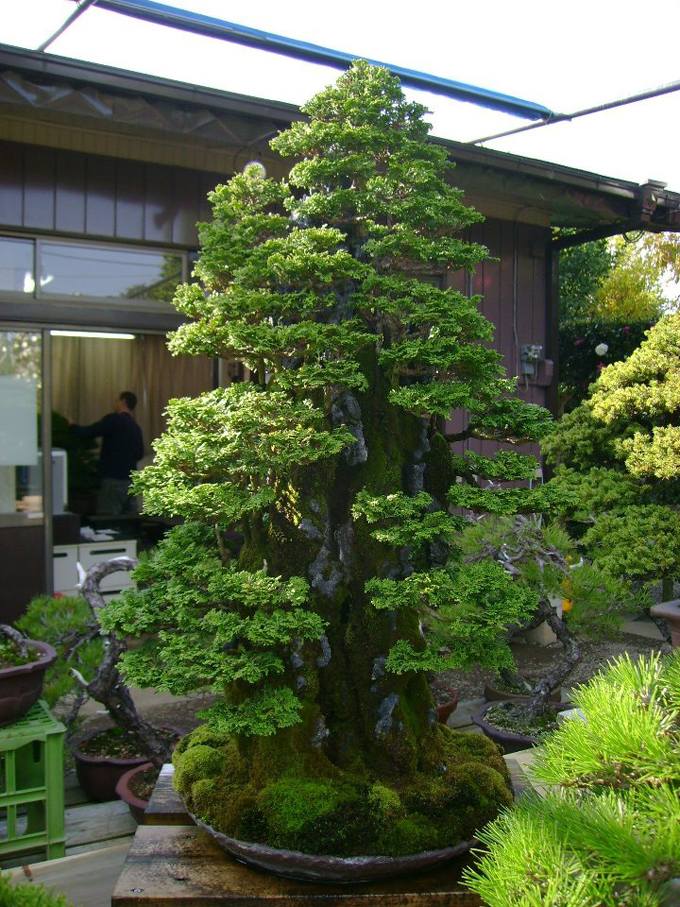 This looks like a Hinoki. My semi-educated guess is that Kimura built the rock (you can see how in our book The Magician, the Bonsai Art of Kimura 2).
NEW. Masters' Series Set of three of our most popular bonsai books. Each one features bonsai step-by-step by Masahiko Kimura (Pine & Junipers feature other artists as well). Each is also available individually.
Related posts:
The Great Debate: Naturalistic vs Abstract?
A Bonsai Story
Bringing the Magic Up To Date
Twisted
The Other Cascade: Before & After