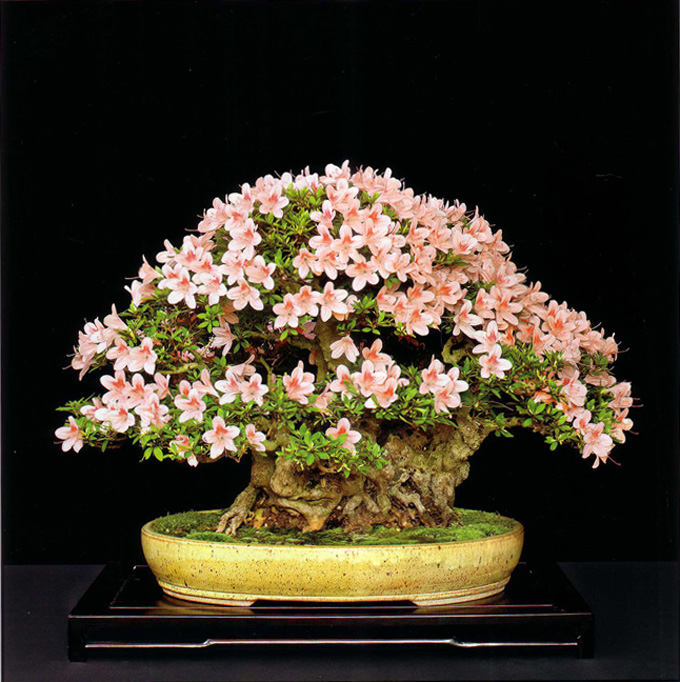 This old beauty is one of hundreds of quality bonsai that was featured at the 2nd U.S. National Bonsai Exhibition. It's a Nikko Satsuki Azalea that belongs to The Kennett Collection. It originally belonged to Kunio Kobayashi who started it by planting smaller trees next to each other. The 3rd U.S. National Bonsai Exhibition takes place June 9th and 10th in Rochester NY. It's not too late to sign up.

Now half price. Order this collector's set from the first two U.S. National Bonsai Exhibitions and save 50%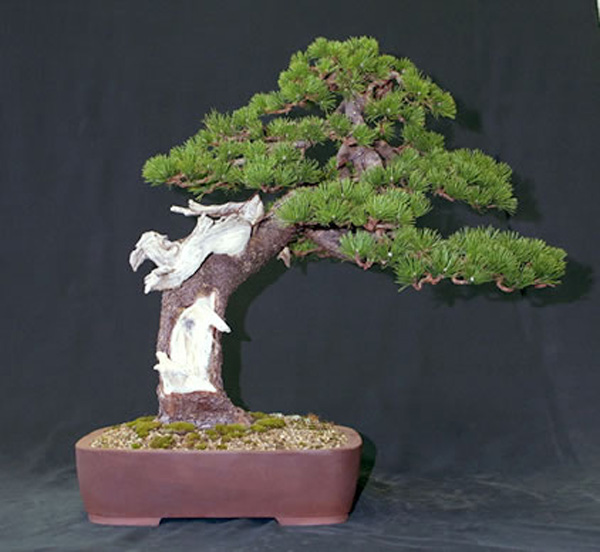 Restyling a Mugo pine. The Bonsai Journal has an excellent step-by-step photo article by Wolfgang Putz on his award winning Mugo pine. This photo was taken in October 2002 at the Euro Bonsai Gala. The tree was selected among the fifteen best trees of the show by the two special guests from Japan, Mr. Harunobu Tokita and Mr. Yoshihiro Nakamizu.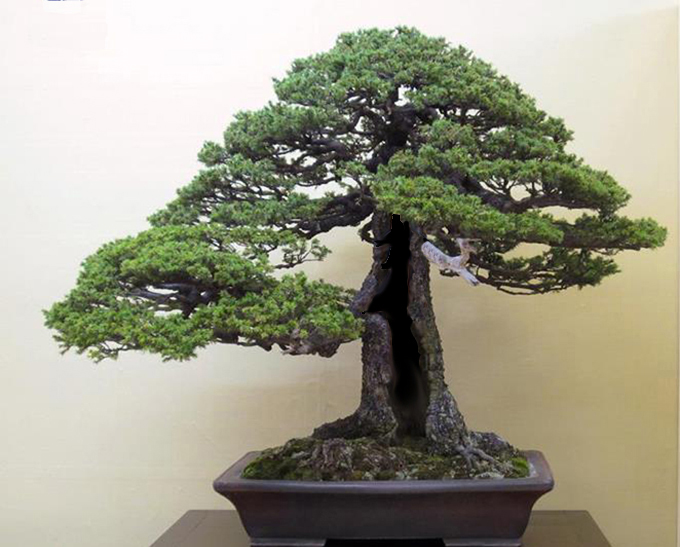 Paolo Gai sent us this digitally altered version of an ancient looking Ezo spruce that we featured two weeks ago. At the time I wondered what would happen if you removed the shari. Now, thanks to Paolo Gai, we have an answer.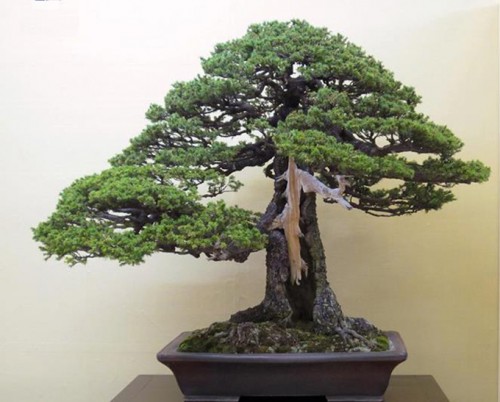 The old Ezo with its eye-catching shari.

Bonsai Tourists. This friendly photo is from the latest Bonsai No Satori, the Rosade Bonsai Studio Newsletter.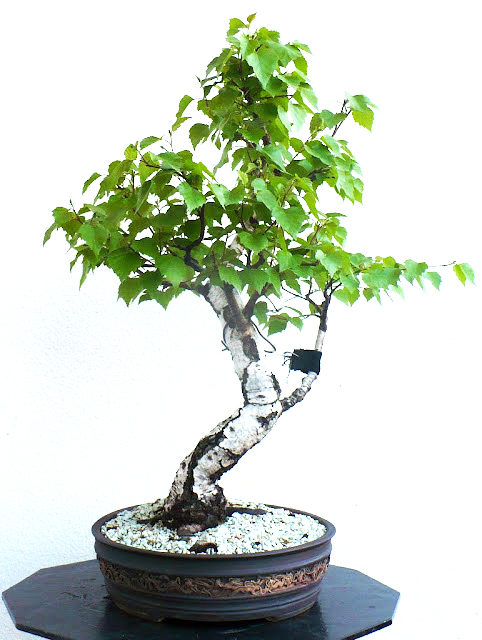 You don't see that many Birch bonsai. Let along quality Birch bonsai. This one is from the Maros Bonsai Blog. Apologies to Maros for playing with the image in order to get a clear background. You can go here to see original photo.
This looks intriguing. I've often thought that residential retreats are one of the best ways to enhance your bonsai skills. You can check it out here.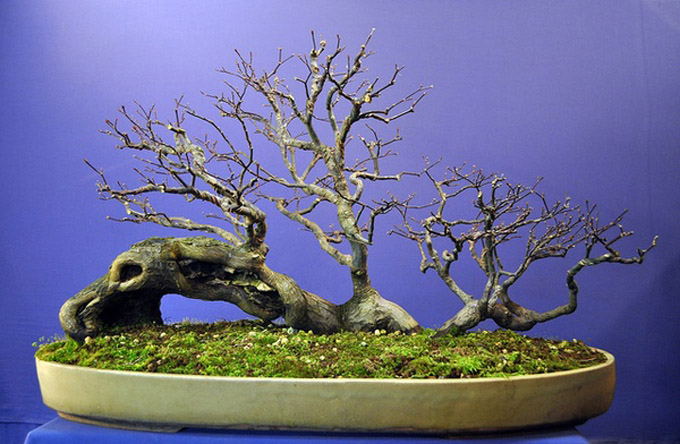 Recently we featured a dramatic raft style bonsai. Now here's another. It's somewhat unusual because it starts above ground and finishes above ground. I think it's worth noting that raft bonsai are not all that common outside of Japan. Unfortunately, I don't know who this one belongs to. Anyone?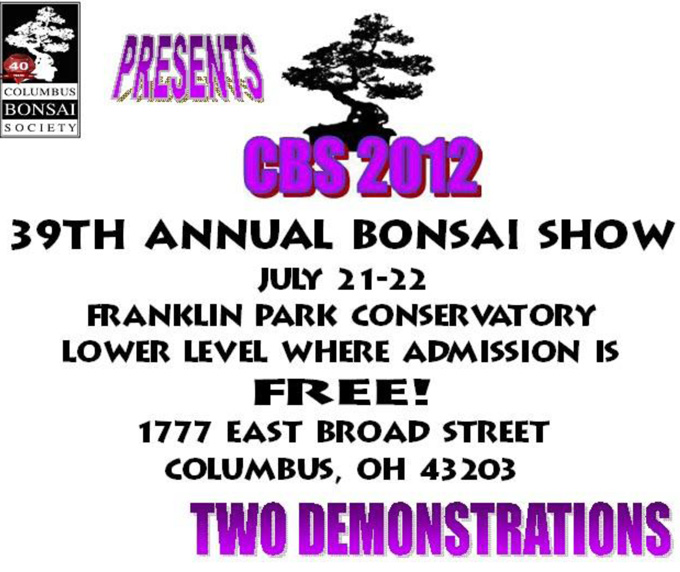 The Columbus Bonsai Society's new newsletter is out. Among other things it features the event above and a review of Willi Benz' Bonsai, Kusamono & Suiseki (on sale at Stone Lantern for only 9.95).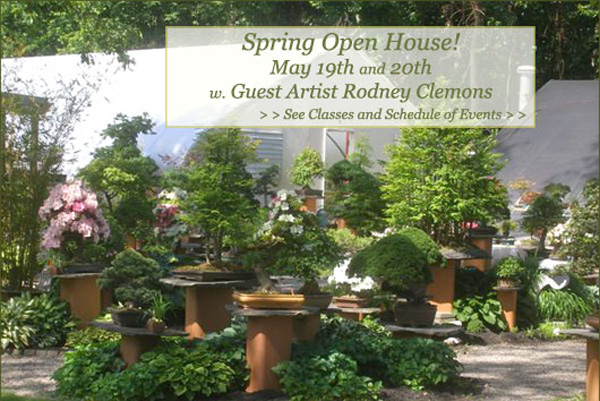 It's that time of year. Bonsai West's Spring Open House is coming soon.