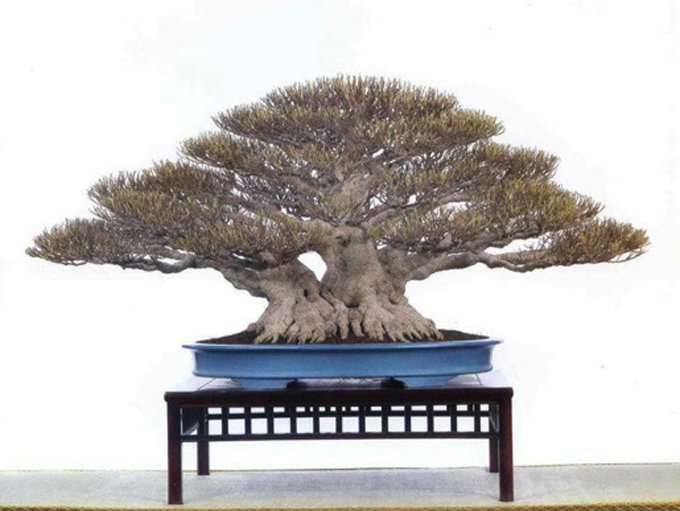 To my eyes, this is a stupendous tree. So stupendous that nothing more needs to be said and you need not read any further… unless you need help seeing the obvious. If you do need help, then you might notice that when you combine this tree's unusually generous size and spread with its highly refined ramification (all the way out to the tiniest twigs), the aged character written on the surface of the trunk and the clutch of its many fingered nebari (on a lesser tree this nebari would completely steal the show); its easy to see that it's much more than just a bonsai with a thick trunk. And then there's the simple elegance of the pot, a perfect choice for a perfect tree. The artist of this prize winning Ficus microcarpa is Zhou, Yu-Chuan. It's from the Collection of all Taiwan Bonsai Exhibitions, by Taiwan Bonsai World (Albums) on facebook.
Our big FREE give-away & more to come
A rare sunny weekend is beckoning, so we'll make this one quick and easy. Stay posted for more powerful Taiwanese bonsai in the next few days. Meanwhile, don't forget your FREE ITEMS when you order at Stone Lantern (but only if you put FREE ITEMS in the comments when you order).

FREE STUFF when you order at Stone Lantern and you remember to put FREE ITEMS in the comments. For details scroll down to the post below or click here.
Related posts:
Nick's Bonsai & FREE ITEMS Last Day
FREE Items, but only if…
Small Is Beautiful
Small Is Still Beautiful
Big, Brawny and Beautiful, But How Many Trunks Can You Count?