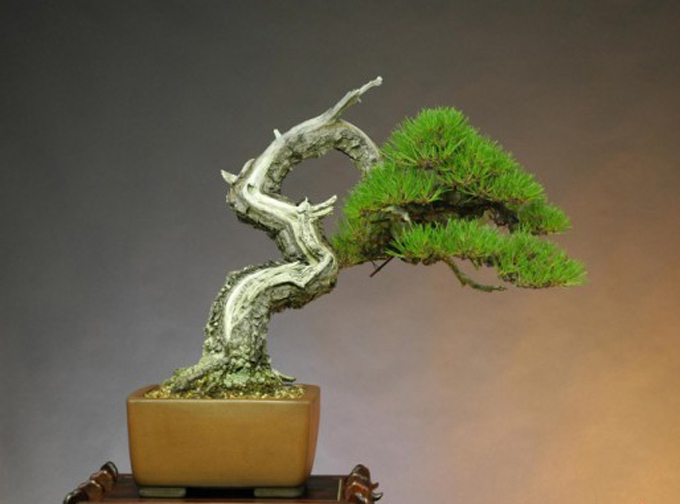 Look familiar? You may have seen this most excellent Mario Komsta pine before. In fact, it's possible that we've already featured it right here, though I can't find when or where. Anyway, if we did already show it; it was good then and it's still good now.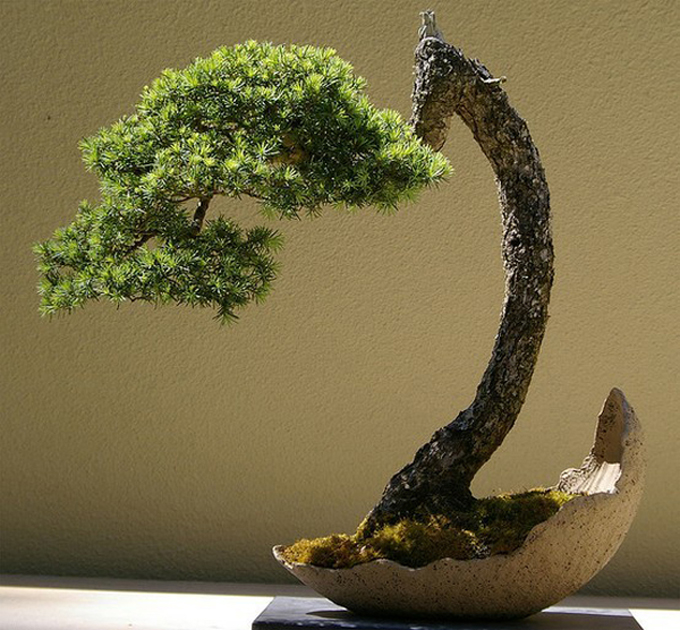 Do you recognize this tree? If so, It's not too late to enter our Bonsai Detectives $250 Mystery Contest.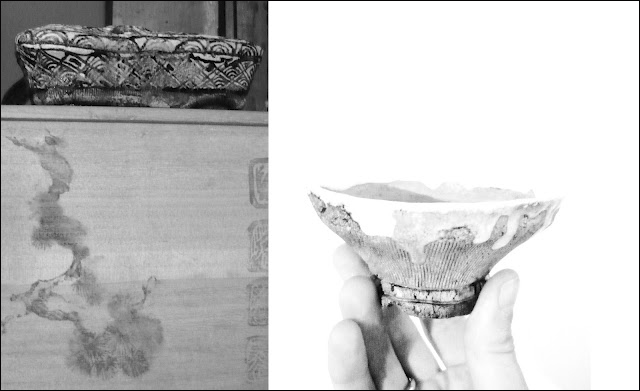 Shohin Maffia? I guess you know what shohin means and you probably have a pretty good grasp of maffia too (even with the double f). Now you can see what happens when you put them together: cool b&w photos of great pots.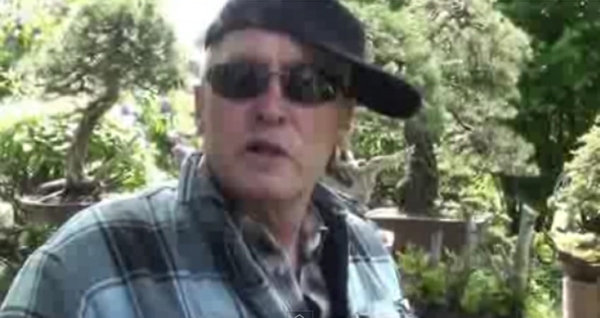 Bonsai comic. A relaxed somewhat wacky old bonsai maven lets loose about Elephant squirrels, Socrates, and $100 per inch. Here.

Italy anyone? Where are you going to be in September? The now famous Crespi Cup promises to be one of the premier bonsai events this year. I've heard that thousands of people attend.

Bonsai Auction. The Puget Sound Bonsai Association is holding its annual auction at Weyerhaeuser Pacific Rim Bonsai Collection on June 2nd (see below).
Pacific Rim Collection. A little piece of the Weyerhaeuser Pacific Rim Bonsai Collection.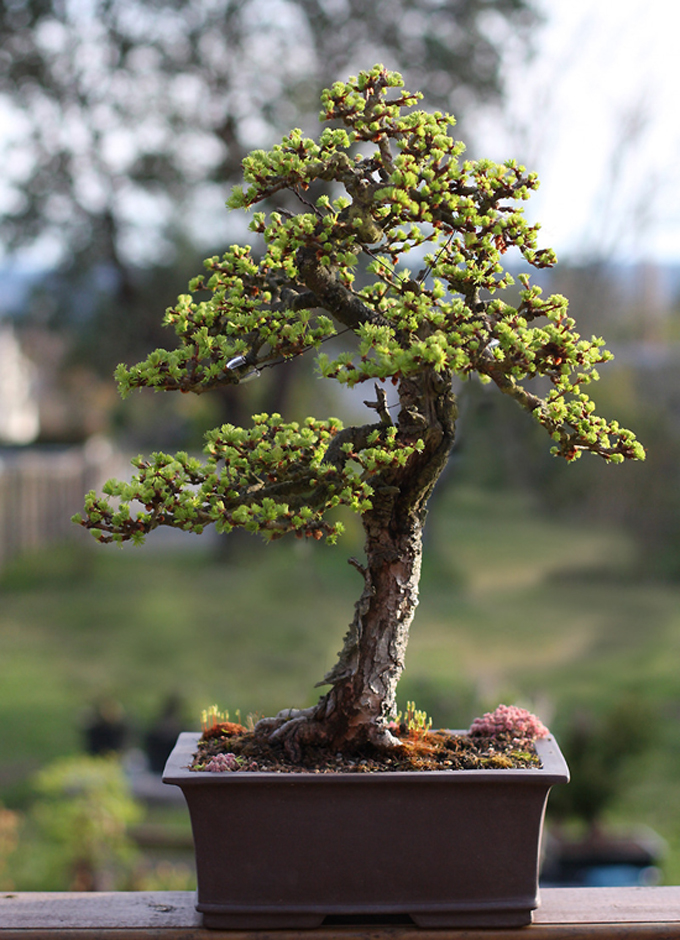 Larch fest. I like our northern native trees, especially larches. I found this one at Bonsai Otaku. You might notice the fresh new foliage and the aging bark. I don't think this tree is ancient, but it's old enough to show off that prized scaly bark look.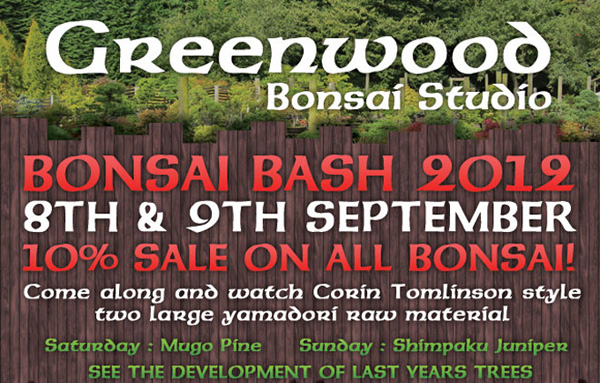 Greenwood's big bash. You might want to stop off in the UK on your way to Italy (see Crespi above).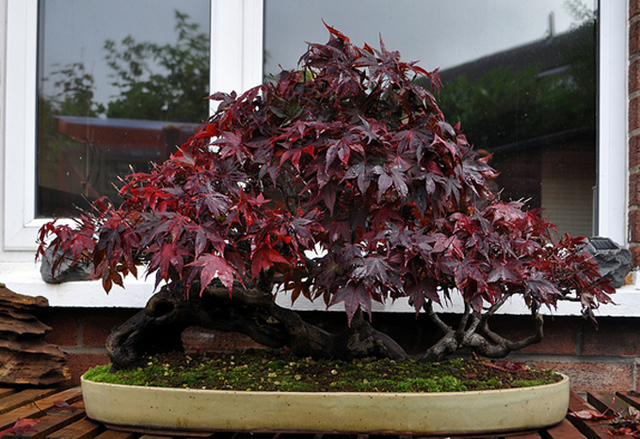 A baker named Stephen. Not too long ago we featured this raft maple without its leaves. At the time, we didn't know anything about it; what it is, who it belongs to, it's size, etc. Now we know that it's a very large red Japanese maple that belongs to a baker named Stephen who lives in Belfast, N. Ireland.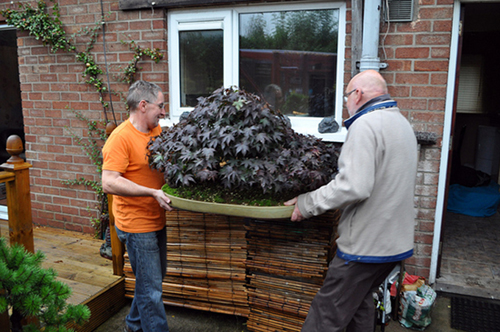 Two man raft. This'll give you a pretty good idea of just how big it it. My guess is that one of these gentleman is the now famous baker named Stephen.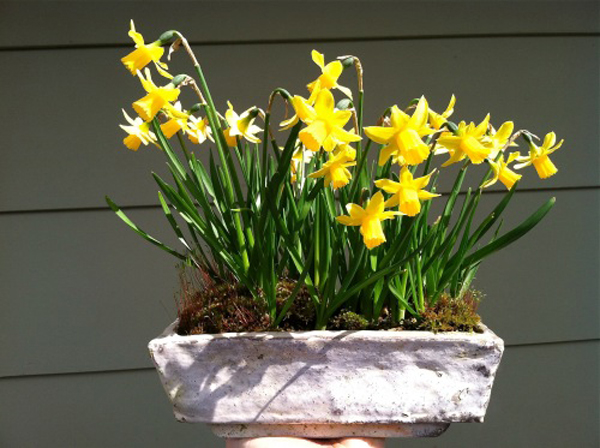 Michael's narcissus. From Michael Hagedorn's Crataegus Bonsai, a site well worth a visit. Michael's latest post might whet your bonsai appetite. It's titled  "The Portland Bonsai Village Goes On The Road!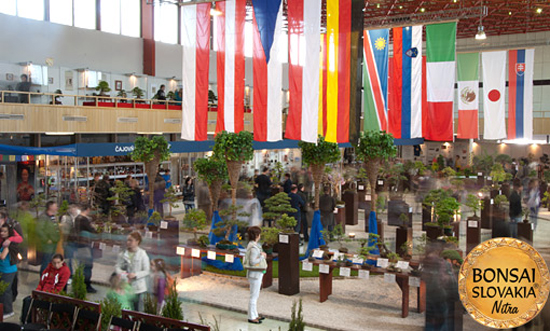 Let's celebrate! It's about people, bonsai and plenty of color. Bonsai Slovakia's website takes the prize for creating a sense of celebration when it comes to bonsai.