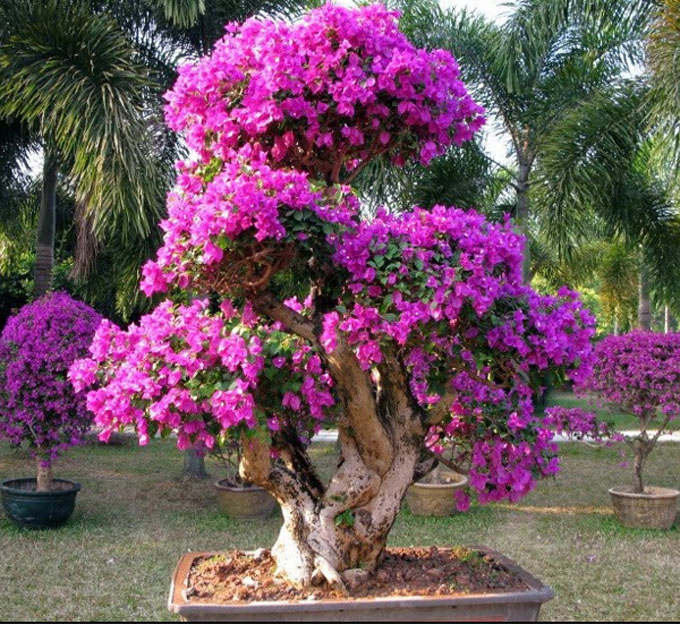 You have to use your imagination for the pot, but not much imagination when it comes to color. This photo and the others in this post are from an article on Chinese bougainvillea on Bonsai-Penjing.
You be the judge
One of the many things I like about southern climes are the colorful bougainvilleas that you often see gracing balconies and draped along buildings and walls. It's as if bougainvilleas and walls were made for each other. But what about bougainvilleas and bonsai? In some cases the two go together very well. I'll let you be the judge of the trees shown here.
Sooty mold?
I won't say much more today, I've got to finish loading and leave for the 3rd U.S. National Bonsai Exhibition in Rochester. But just one little question first: what's that black stuff on the bark of these trees? Looks a lot like Sooty mold to me (Sooty mold isn't particularly harmful, but the sucking insects that accompany it can be harmful).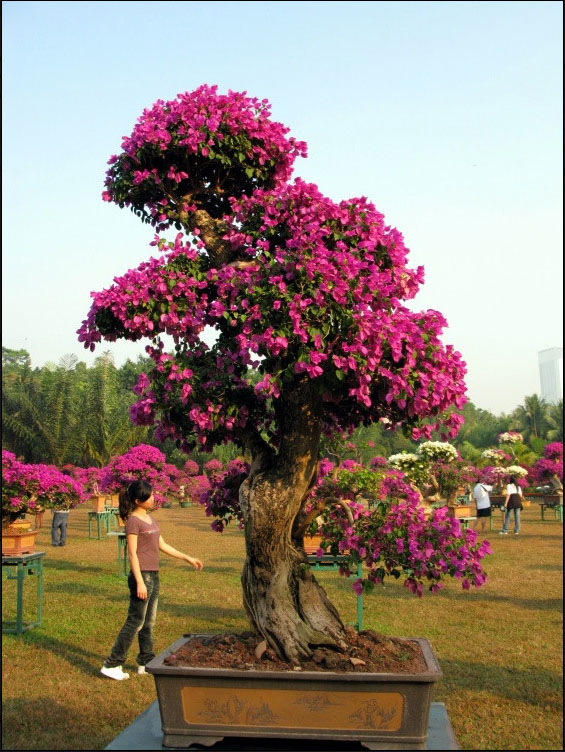 I like the stately feel of this tree. It's not just about a thick trunk and a showy display of color.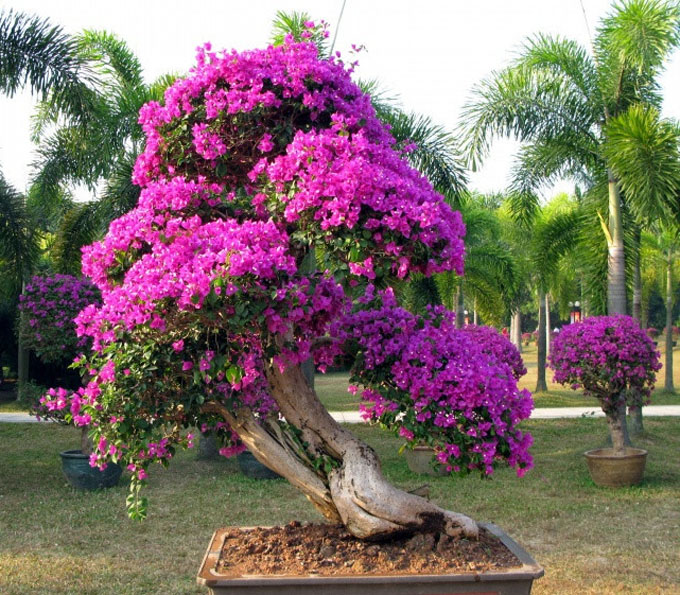 You gotta admit that the lush and luminous profusion of flowers (actually bracts) on this one is pretty impressive.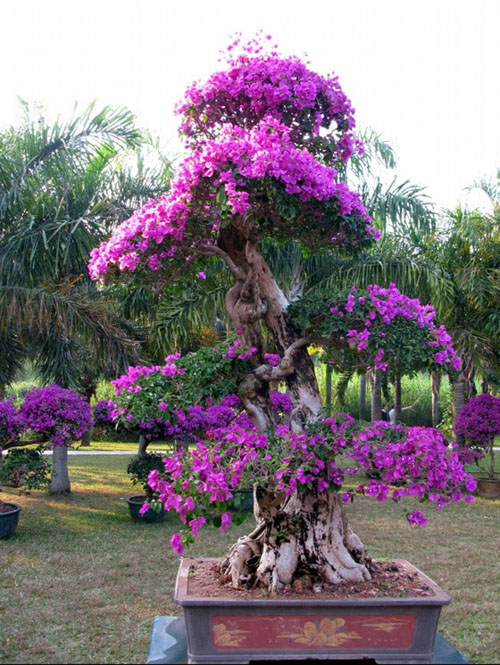 Another more stately bonsai. Like most of the others here, this one shows some of those disturbing black areas.
All the photos in this post are from Bonsai-Penjing. They were taken at a Bougainvillea Bonsai show in Shenzhen China.
Related posts:
A Borrowed Bougainvillea Bonsai: Bracts and All
Just So: Nature's Brilliant Bonsai Inspirations
A Brilliant New Book!
Restyling a Mugo, Offing a Shari, Bonsai Tourists, More Bonsai Rafting & Some Excellent Events