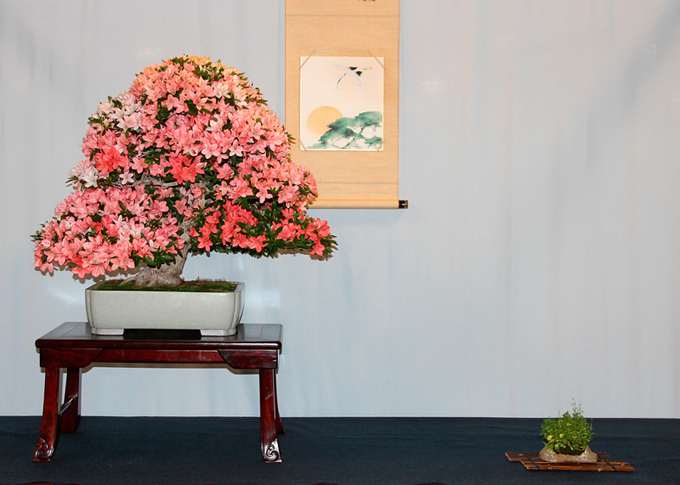 Winner of the Yoshimura Award. It's a Nikko Satsuki Azalea by Robert Blankfield of Rochester, New York.
Round two
This is our second posting of the winners of the 3rd U.S. National Bonsai Exhibition which was held two weeks ago. We still have some to show, so stand by for a third posting.
Night and day
The photos from the 3rd U.S. National Bonsai Exhibition are professional and well done. However, the difference between seeing the splendid power of top quality bonsai up close and personal, and photos of those same top quality bonsai are, to borrow a common phrase, like night and day. Really. If you were there, you know what I mean. If you weren't, well, I hope you enjoy the photos.
Courtesy of Bill Valavanis
All the photos shown in this post are courtesy of Bill Valavanis. You can to go Bill's posting on the Internet Bonsai Club if you'd like to see all the winners in one place and read Bill's comments.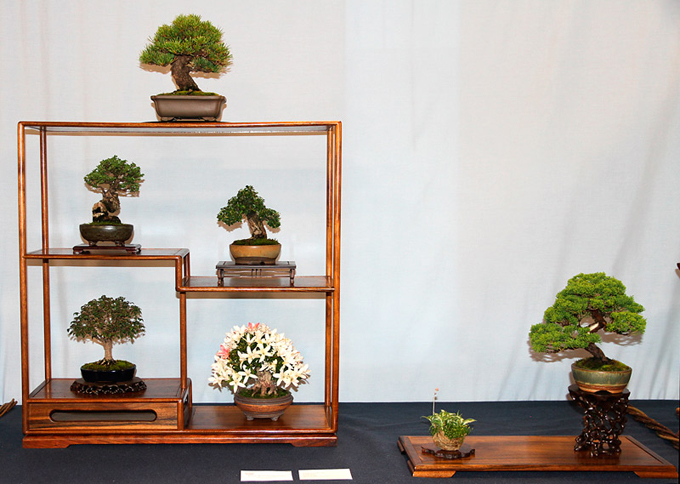 Finest Shohin Bonsai Composition; mixed species. By Melvyn Goldstein of Euclid, Ohio.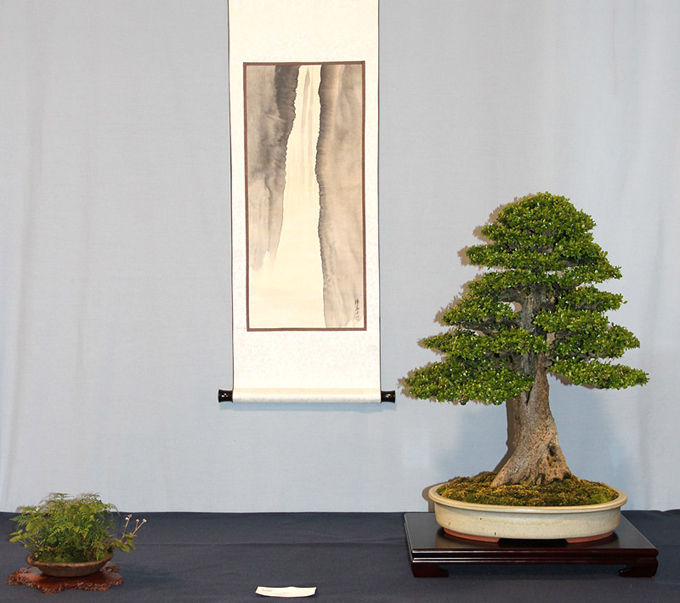 Finest Tropical Bonsai. By Michael Sullivan of Cooper City, Florida. Bill identifies it simply as a 'Nia' which I take to be Nia buxifolia.
Related posts:
Bonsai Winners, Part Three
Weekly Wire 8 & Scratch Honorable Mention Winners
More Bonsai from Scratch Winners
Restyling a Mugo, Offing a Shari, Bonsai Tourists, More Bonsai Rafting & Some Excellent Events
Kokufu & the Upcoming 2012 U.S. National Bonsai Exhibition