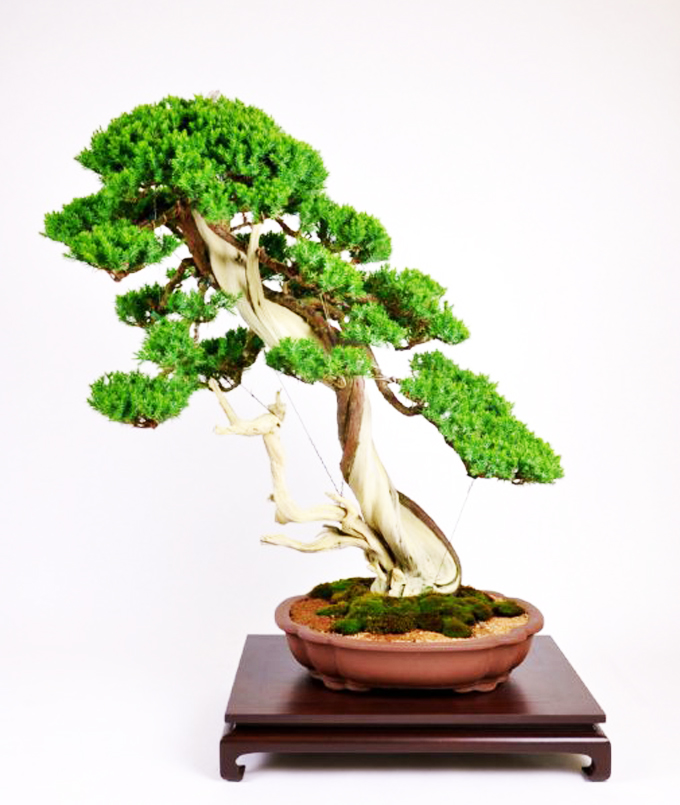 You can see this bonsai and other examples of Pierre Leloup's art on his facebook page and on his website.
The luck of the draw
Pierre Leloup and Sangi Drolet were my immediate neighbors in the vendors section of the 3rd U.S. National Bonsai Exhibition. As it turned out, they saved my life (in the not too literal sense). Not only did they help me load up at the end of the show (I was by myself and brought way too much stuff), but they fed me, offered me water when I was dry, and cheered me up during those tedious spells when everyone was attending demos and the aisles were empty.
With the exception of his now famous planting, Pierre and Sangi were not there to show (or sell) Pierre's bonsai. They were instead offering some of his suiseki collection. As well as one of his wonderful hand-built screens.
What does happen?
Based on what I saw at the show and then on Pierre's website and facebook page, I was struck by the notion that some people come to bonsai when they are already accomplished artists, and what an advantage this could be. I don't know how common it is, but in Pierre's case, the results are exceptional.
Even without his bonsai
Though this blog is devoted to bonsai, I think it would be worth showing (and linking) some of Pierre's art, even if he didn't do bonsai.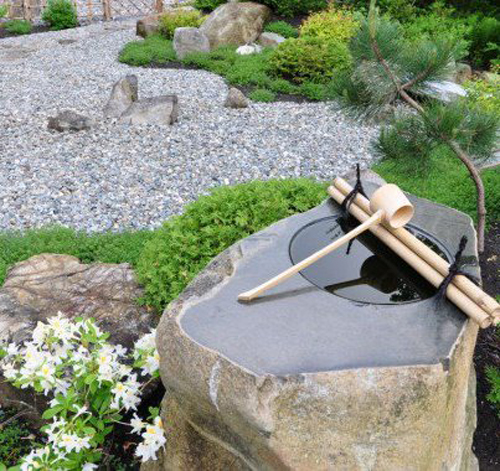 A piece of one of Pierre's gardens.
One of Pierre's suiseki.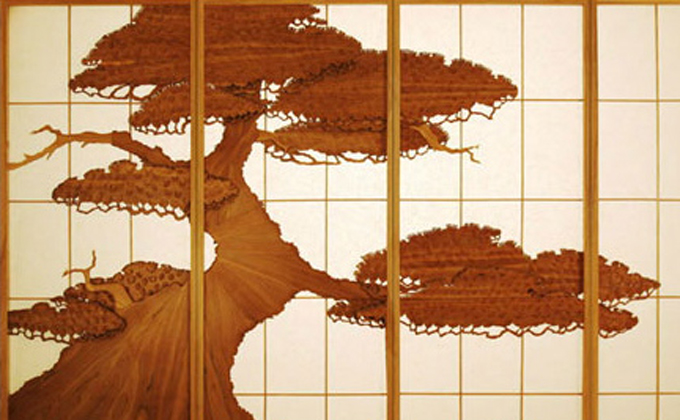 A section of the screen that Pierre and Sangi brought to the show.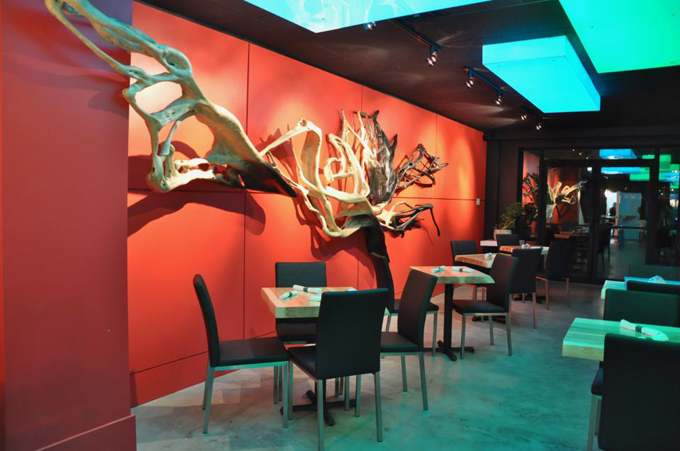 I couldn't resist. This wood sculpture by Pierre could be called 'Jin and Shari.'
Here's the caption from Pierre's website: Le restaurant Overflow de Sherbrooke, entièrement aménagé par Pierre, a ouvert ses portes cette semaine. Un look tout à fait moderne et branché… une ambiance chaleureuse et décontractée… pour y boire une bière entre amis ou goûter aux excellentes bouchées chaudes et froides!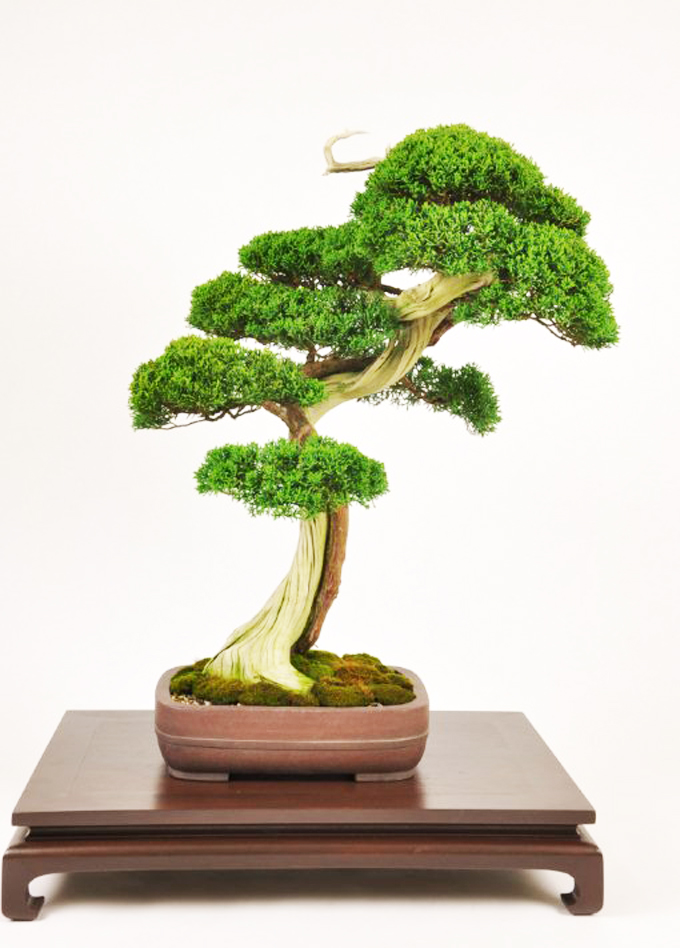 Lest we forget, this is a bonsai blog. And yes, it's Pierre's.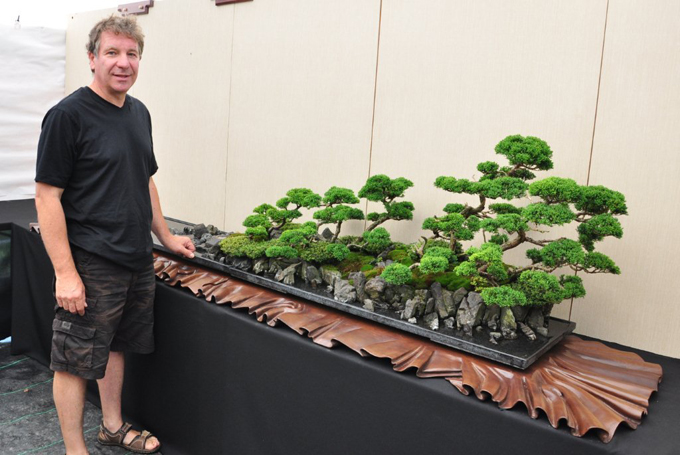 We don't usually show people in this blog, but we'll make an exception in this case. That's Pierre at the Exhibition with his planting. BTW: that amazing base that grabs your attention is hand carved wood. By Pierre, of course.

Related posts:
A Most Unusual Bonsai Artist
Bonsai the Natural Way and the Hand of Man
Nature, Picasso & the Hand of Man
A Happy Bonsai Artist
David De Groot: Bonsai Artist, Author & Teacher