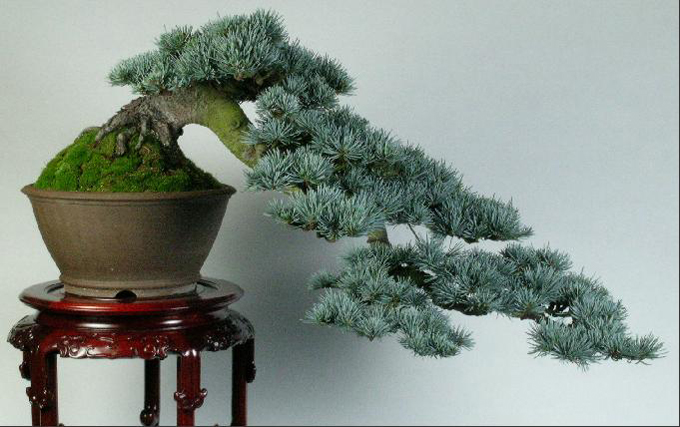 Jim Gremel had a Blue Atlas Cedar (Cedrus atlantica – one of the handful of true Cedars) at the 2012 U.S. National Bonsai Exhibition that looked a lot like this one.
Deer Meadow Bonsai & the 3rd U.S. National Bonsai Exhibition
Some of the trees that were offered for sale at the 3rd National were every bit as good as some of the trees in the display area.
One of my favorite vendors at the show was Jim Gremel (Deer Meadow Bonsai). Not only did Jim go to the trouble of coming all the way from Northern California, but he was a close neighbor of mine in the vendor section (I don't usually write much about personality in this blog, but there's something about Jim's straightforward manner and sense of humor that I liked).
I was also impressed with Jim's trees, including one that looked a lot like the one above (was it the same tree?). He didn't bring many, but traffic around his display was strong throughout the show and he left with a lot fewer than he brought (I wasn't going to mention the popularity of his annealed copper bonsai wire because we are now offering annealed copper wire, but there's plenty of room in our bonsai world and it provides an opportunity to sneak in a link, so why not?)
Now, if we can find some good photos of Suthin's trees…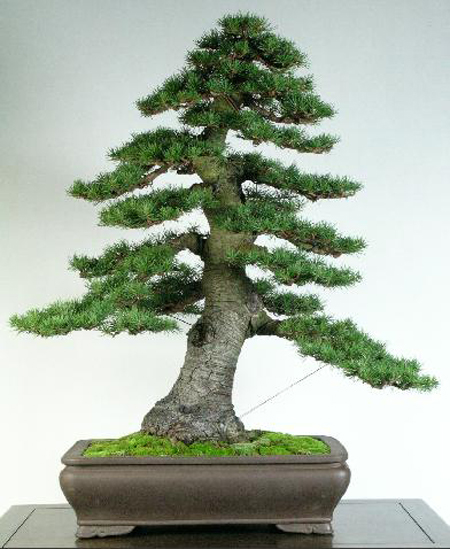 This classic beauty is a Green Atlas Cedar. I'm not sure why some are green and some are blue, but my best guess is that the blue ones are cultivars.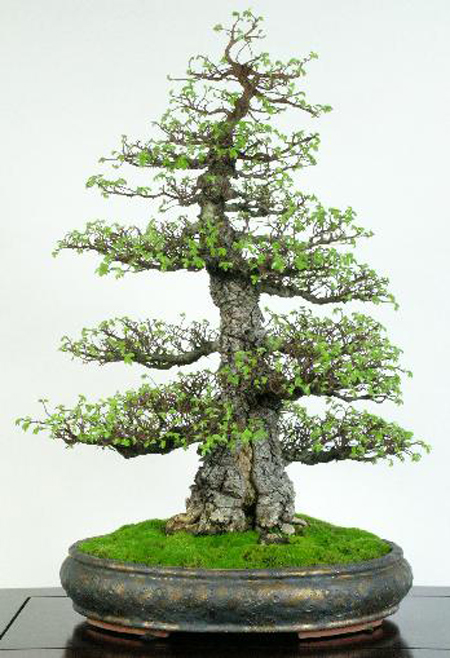 Even though this Cork Elm is a deciduous tree that is shaped like a conifer (there really are no laws, other than nature's tendencies, that say you can't do this, however, Robert Steven might have something to say about it), the gnarly old trunk, with its perfect taper, grabbed my attention (like the others shown here, it's on Jim's website).