Naturalistic. Another naturalistic bonsai by Walter Pall. We've been featuring Walter's trees lately, now here's one more for your enjoyment. Great pot too.
No particular theme
I'm still on vacation, so I'll keep it short and hopefully sweet. All of the trees shown in this post are photos posted on facebook by Tae Kikuwon Bonsai. There's no theme (that I can discern anyway) other than a few trees that caught my eye.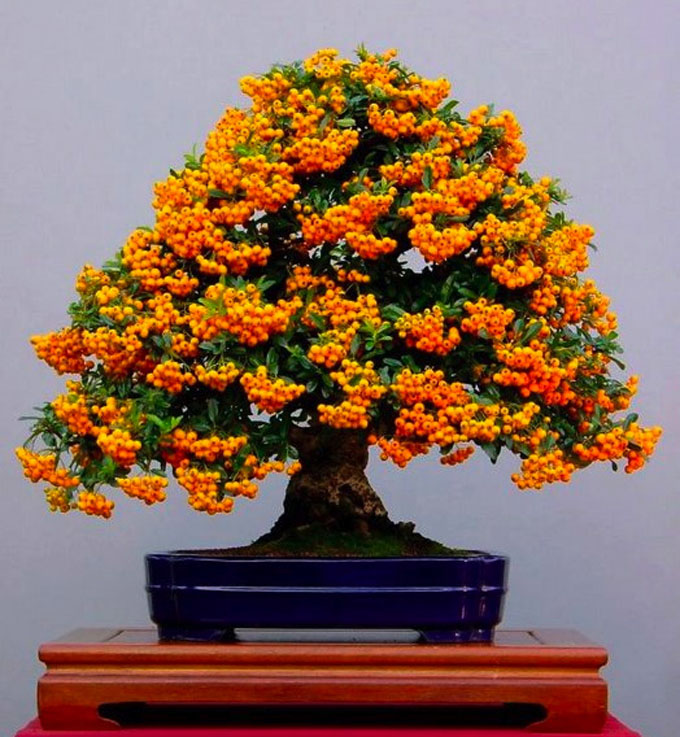 Berry rich. I don't think I've ever seen so many berries on a Pyracantha bonsai. Maybe not on any bonsai. If you know who this tree belongs to (or who any other unidentified trees belong to), you can always let us know in the comments.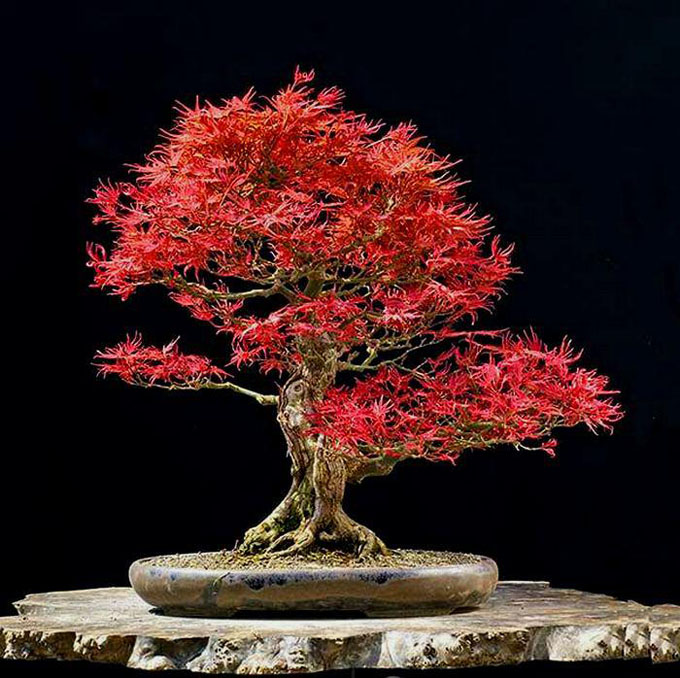 Luminous. It's the brilliant red foliage that catches your attention here, but on second take, you might notice the rough bark and deadwood. You don't usually see deadwood on Japanese maples, and I'm not so sure you see such rough bark on thread leaf Japanese maples all that often.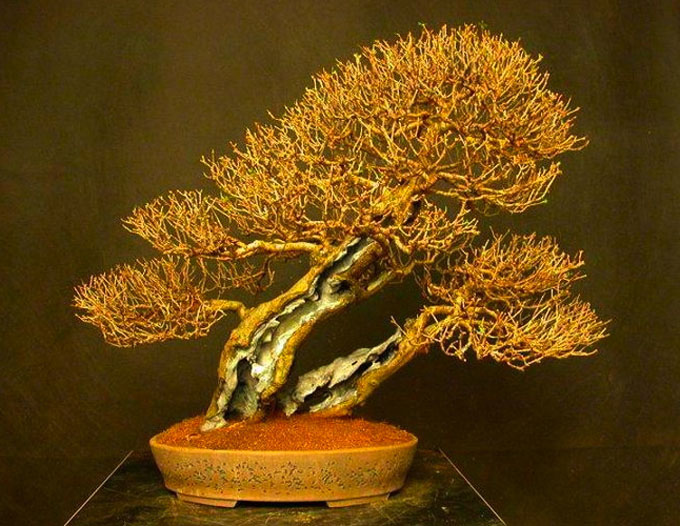 Privet. I'm not sure why you don't see very many privet bonsai; they've got some excellent features that you look for in a bonsai, including small leaves and a remarkable ability to take abuse. This one, with its hollowed out twin trunks and well developed ramification is another eye-catcher. The tree belongs to Mauro Stemberger and the pot is by Petra Han.