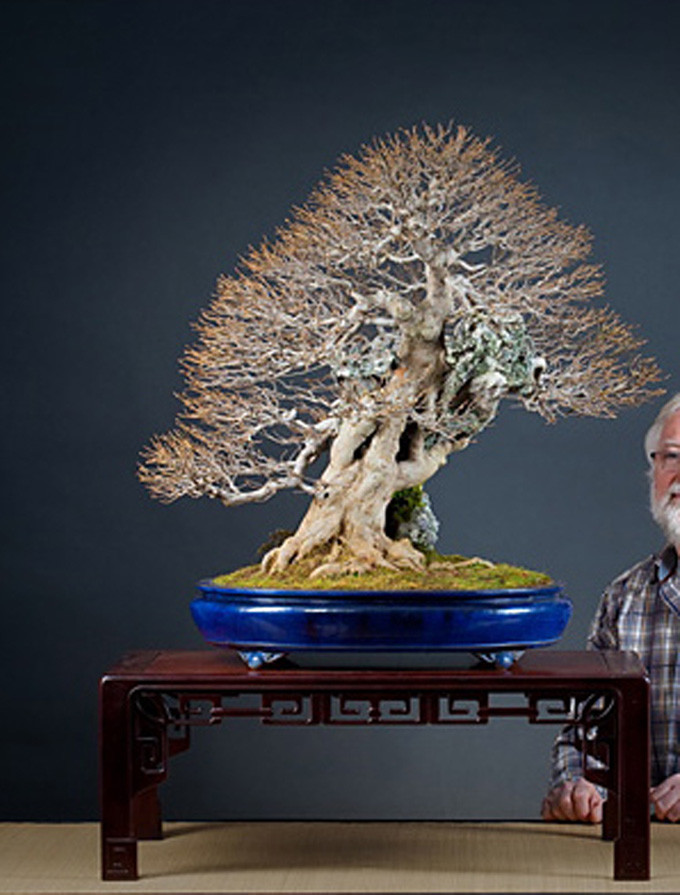 Bonsai and half-man. Udo Fischer's Trident maple was the winner of the 2009 Noelander's Trophy. I prefer bonsai photos without posed people; there are other shots of this tree without Udo, but this was only one I could find that captured the beauty of the tree. So, apologies to Udo's left-out left side.
One thing just led to another
I didn't set out to create a post about German (and Austrian) bonsai. In fact, the first photo I put up was a photo from a Bill Valavanis' Japan tour (stay posted). From there, somehow we got to German speaking bonsai (somethings are better left unexplained).
No offense intended
This blog is not an attempt to portray German bonsai in any systematic way. If you are left-out German (or Austrian) bonsai artist, or a friend of a left-out German or Austrian bonsai artist; no offense intended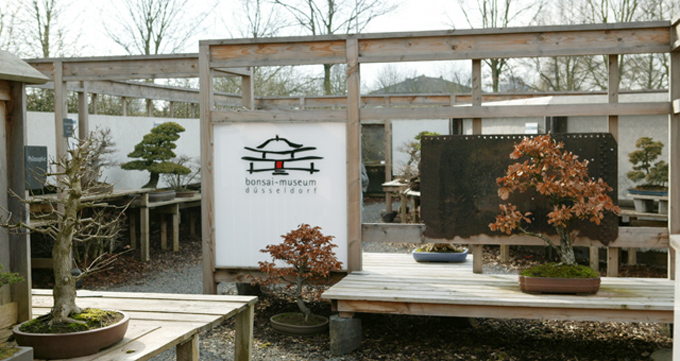 A winter's tale from Werner Busch's Bonsai – Museum in Dusseldorf.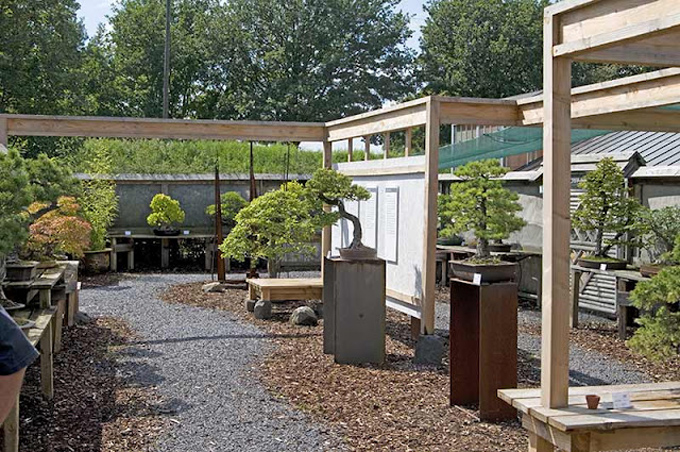 Summer at the Bonsai – Museum in Dusseldorf. This shot is from Walter's Travelogues (that would be the ever prolific Walter Pall).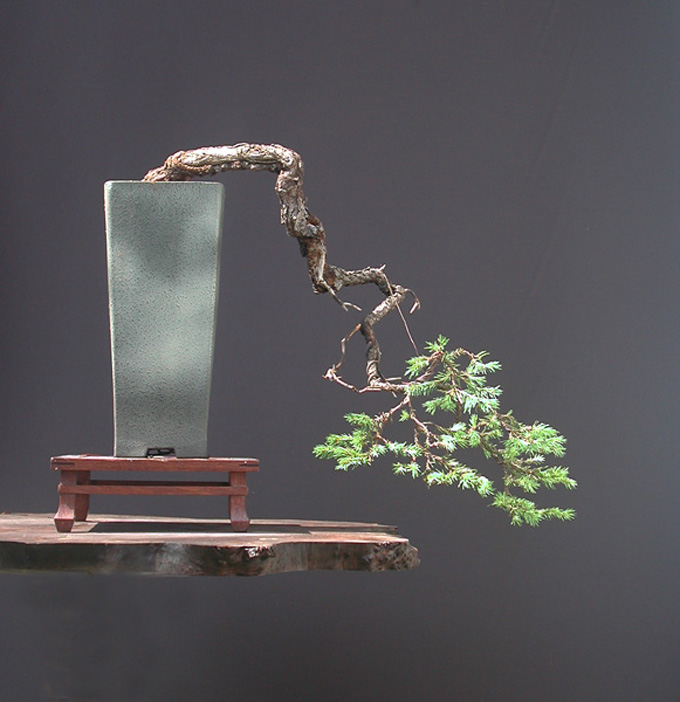 Sweet! I'm almost always wrong when I guess species and varieties, but I'm going on a limb anyway… is this a Mountain hemlock? One thing I do know is that it belongs to Walter Pall (you can find it and a bunch of other great trees in his gallery).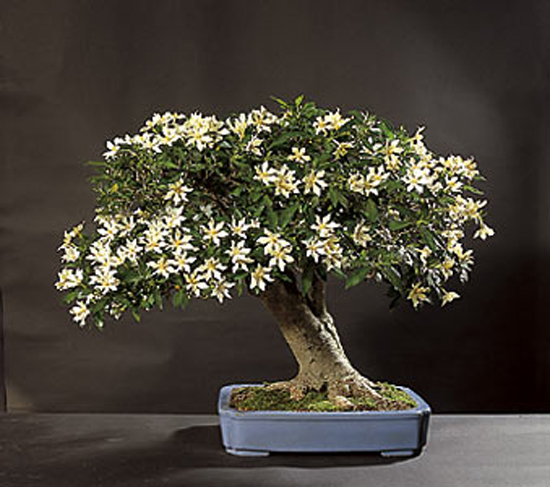 A husky Gardenia in bloom. From Bonsai Art's website. Bonsai Art ist eine ausgezeichnete Deutsch bonsai Zeitschrift.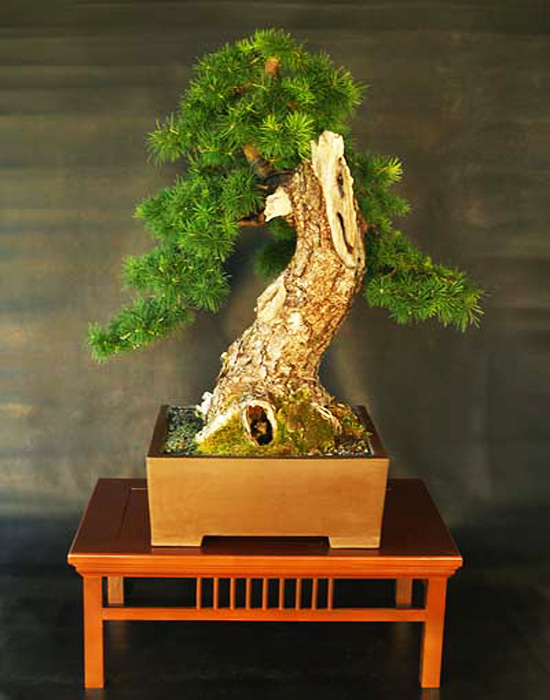 Fat is good. This chubby European larch is by Karl Thier. It's from an old Art of Bonsai Project post. Karl is from Vienna, which happens not to be in Germany, but linguistically close enough.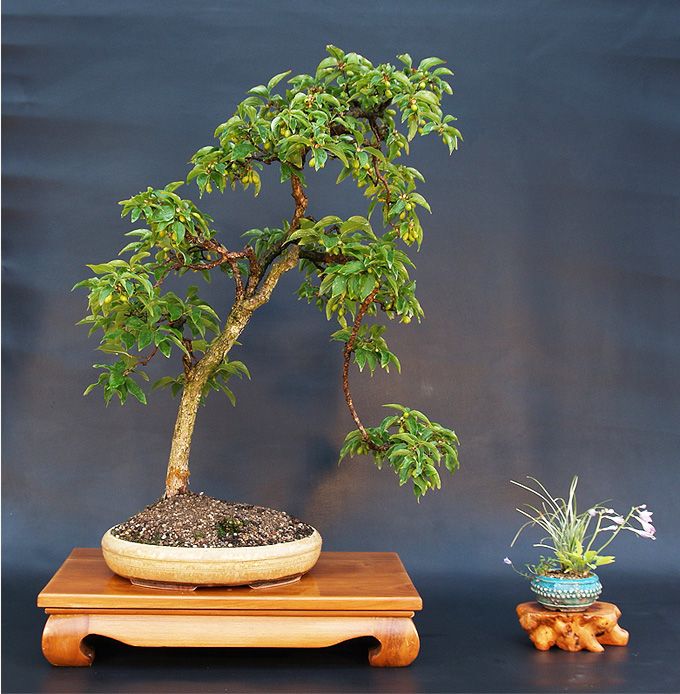 A touch of elegance. A European cornel (Cornus mas), also by Karl Thier. From the same old Art of Bonsai Project post.
Related posts:
Weekly Wire, Bonsai Comic, Shohin Maffia & A Colorful Bonsai Celebration