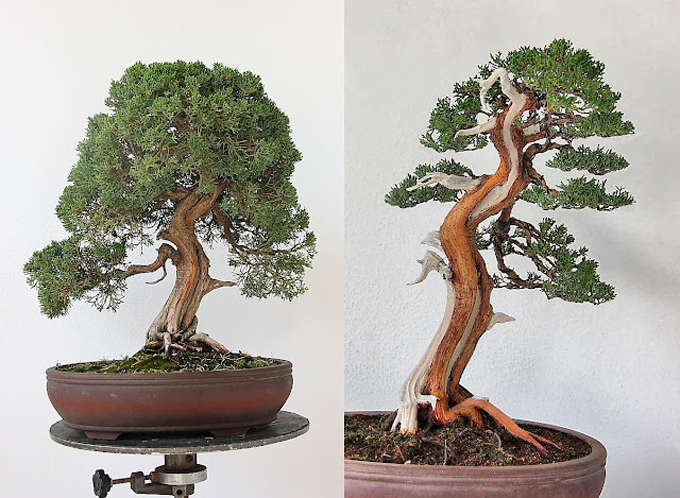 Before & after (antes y depues) Shimpaku juniper by Salvador de los Reyes. You can find all the photos in this post on facebook and on Salvador's blog.
The bonsai of Salvador de los Reyes
Thanks to facebook I recently discovered the bonsai of Salvador de los Reyes. I count this as good fortune, especially given that Salvador doesn't just post on facebook, he also has an excellent bonsai blog (not too many bonsai artists are also successful bloggers).
The upside
There are at least four things you might like about what Salvador de los Reyes is doing:
1. his bonsai are delightful
2. he presents excellent before and after shots
3. he walks you through some very useful bonsai fine points (supported by photos and text)
4. as already mentioned: in addition to facebook posts, he has an excellent blog
The other side
The only possible downside is that Salvador's posting aren't in English. This means that if you don't understand Spanish, you have at least three choices: you can learn Spanish, you can muddle through with Free Translation, or you can just enjoy the photos (I suspect that that's what most of us do anyway). I guess there's also a forth choice; you could just ignore Salvador's bonsai altogether, but that would be a poor choice.
!!!Warehouse vacation reminder!!!
Our warehouse will be closed from Tuesday (day after tomorrow) August 7 thru August 19. Orders received after 3:00 pm (U.S. Eastern Daylight time), August 6th (tomorrow) will be charged and shipped the week of August 20th on a first-come, first-served basis.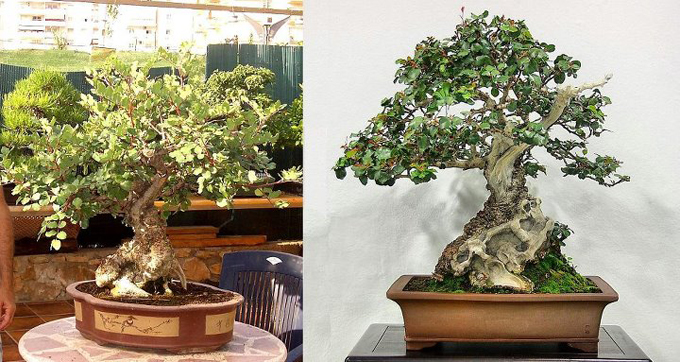 A mystery tree before & after (antes y depues). Salvador identifies most of his trees, but not this one (that I could find at least).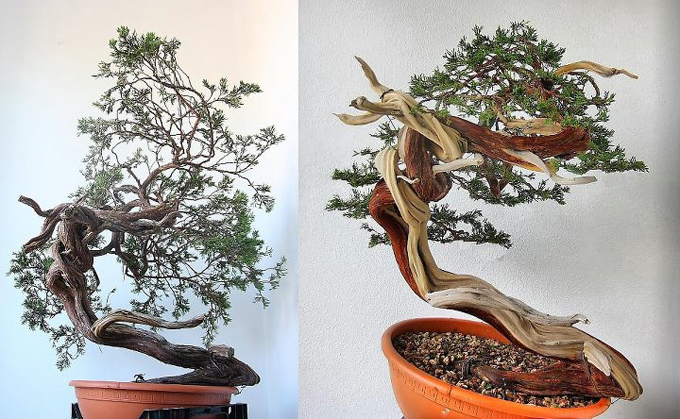 Sabina juniper before y despues (antes & after). Like all the photos in this post, it's from facebook.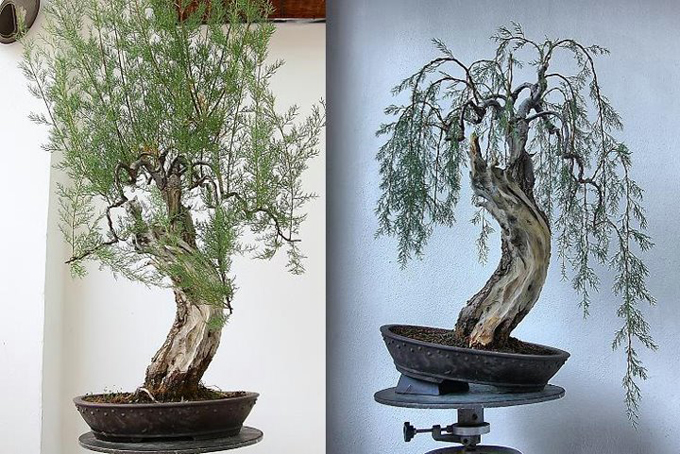 A bonsai rarity. Tamarix before & after (antes y depues). You see don't many Tamarix bonsai and you almost never see a well-styled weeping bonsai.

No related posts.