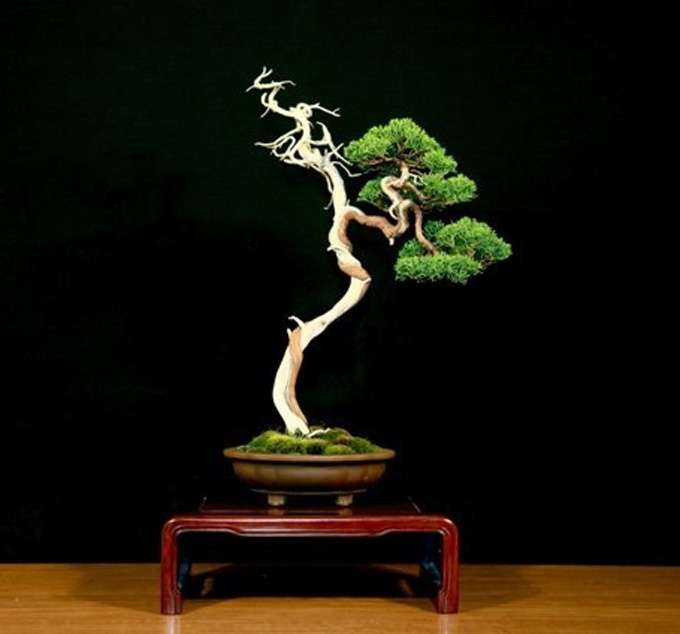 There's a lot to like about this Shimpaku juniper, though it's not typical to see such dense foliage on a bunjin style bonsai. But in this case, I think the relatively heavy foliage is balanced by the strength of the trunk and the wildly expressive deadwood at the top. The tree belongs to Nicola Kitora Crivelli. It's from a gallery on  Bonsai Empire.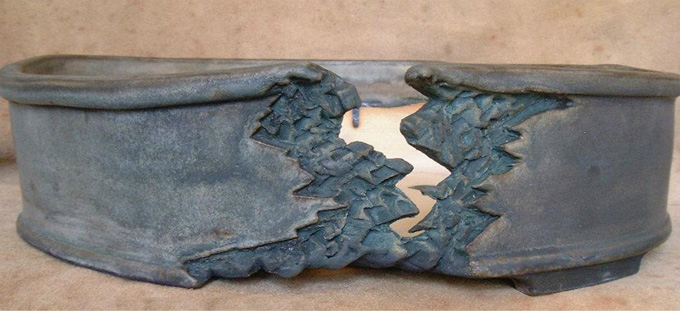 Win a ten dollar gift certificate to Stone Lantern (if you come up with the correct answer and you follow the instructions). You will win if you are the first person to come up with the name of the artist that made this marvelously fractured bonsai pot, and you put that person's name in the comments below with a link to the evidence.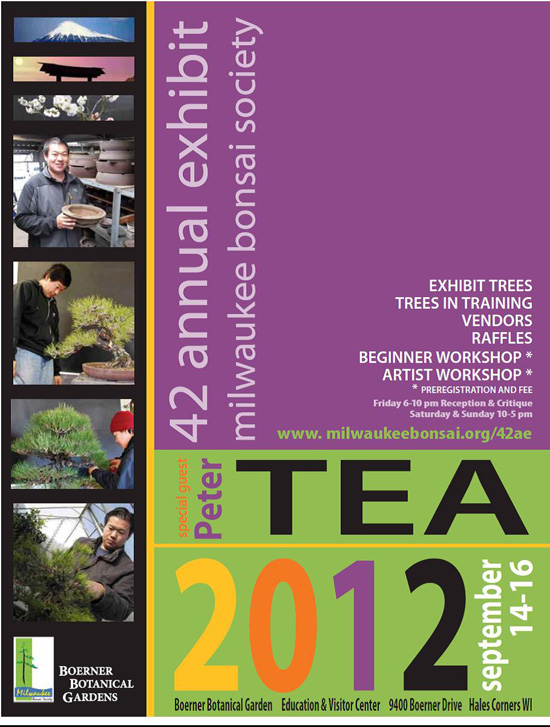 Tea time. We've been featuring the free spirited musings and photos of Peter Tea, one of our favorite bonsai apprentices, for a while now. Now, for those of you within striking distance of Milwaukee (or those of you who like travel) you can experience the delights of Peter's bonsai insights first hand.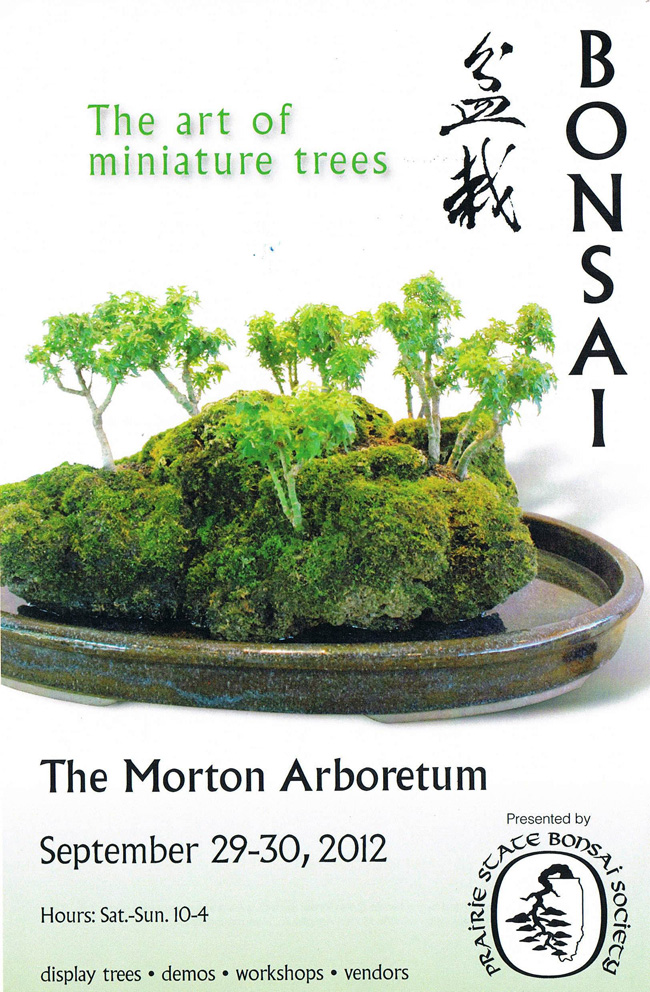 A weekend of workshops, demos and more. It's in the Chicago area by the way. Here's link to the Prairie State Bonsai Society.
It's a little bewildering at a glance, until you see the supporting rod that seems to be sticking out of the table. From Peter Ebensperger's facebook photos.
Related posts:
Weekly Wire: Bonsai Train, Deadwood in Deadwood, Russian Bonsai & More
How About Yew (Carving Deadwood)?
Sculpting Deadwood
Making a Point with Deadwood
Weekly Wire: Back On His Feet, Nature's Deadwood & Keeping Things Up to Date