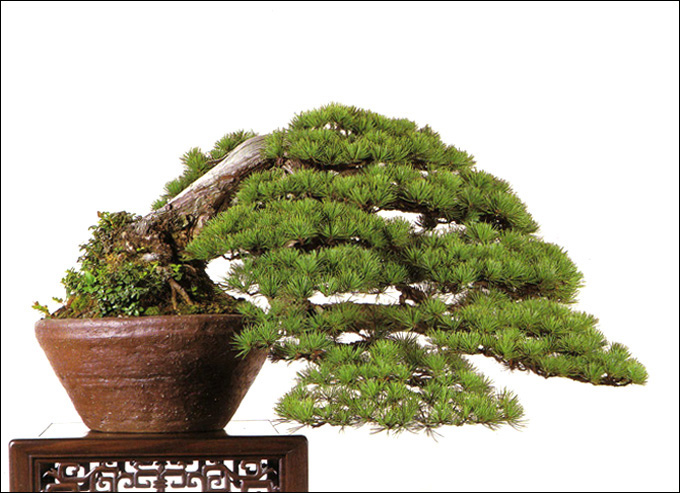 After. Semi-cascade Japanese white pine by Kiyoshi Yamagami. From Bonsai Today issue 52 (sorry, out of stock… however we still have about 50 other back issues in print; all 70% off).
Near perfect
To my eyes, this tree presents a near perfect combination of grace and power. Usually, when you think power in bonsai, you think trunk. In this case, though the trunk is certainly powerful enough (what you can see of it), there's something about the rest of the tree that can send power induced chills up your spine (okay, maybe not, but I'll bet if you saw the tree in person…). Anyway, at the risk of overstatement; the way the branching and foliage drapes and flows and shows consummate balance of density and space, is just, 'just so' (as they say in Zen). Nice pot too.
Part one
If you to scroll down one post (or click here), you'll find part one of this two part series on semi-cascade bonsai.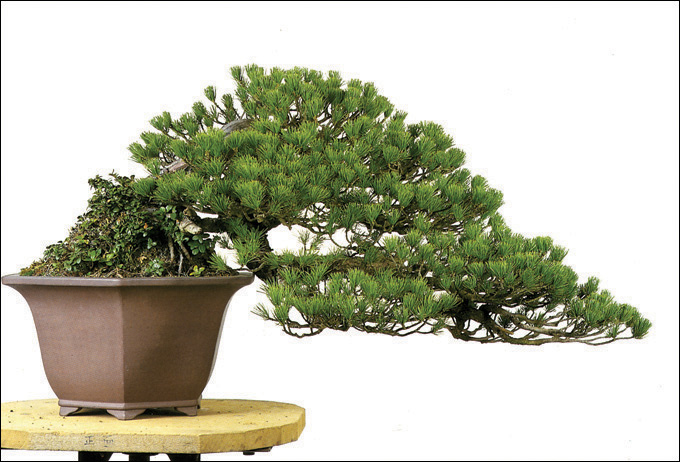 Before. How would you like to have stock this good to start with?
Related posts:
The Other Cascade: Before & After
Energy Balancing #2 – Cascade Bonsai
Eccentric Bonsai #4: A Very Long Cascade
Eccentric Bonsai: Shinji Suzuki's Cascade Juniper
Taxus Maximus (It's all about Yew)