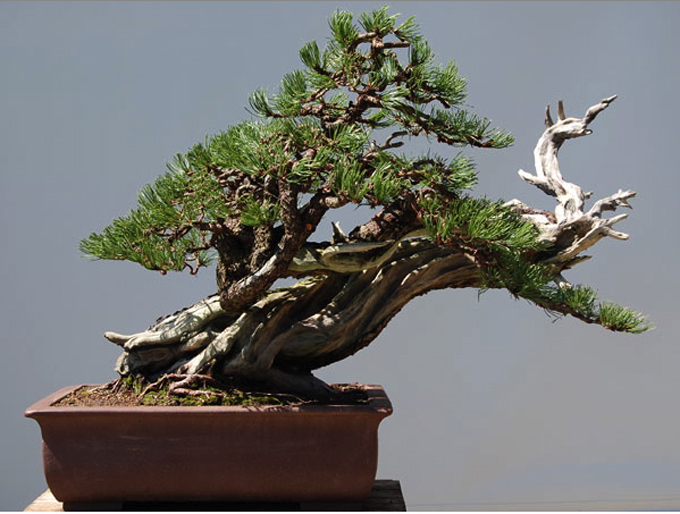 Deadwood! Two weeks ago we featured a couple of Serge Clemence' bonsai in a post on deadwood. I guess the reason I  didn't include this Mugo pine in that post is because Serge has so many trees with powerful deadwood. Still….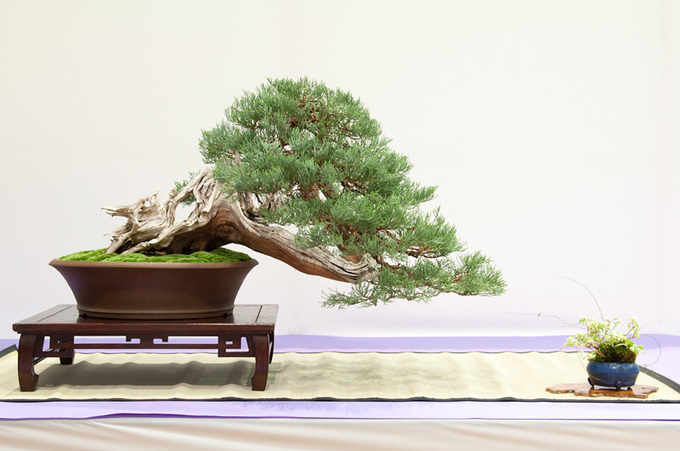 More deadwood! I found this powerful tree on Bonsai Tonight. It's from the Redwood Empire Bonsai Society's 29th annual show that took place in Santa Rosa CA recently. When you see a tree like this and others in the show, it's hard not to be struck by just how far north American bonsai has come in few short years. It belongs to Ned Lycett. The photo is by Jonas Dupuich.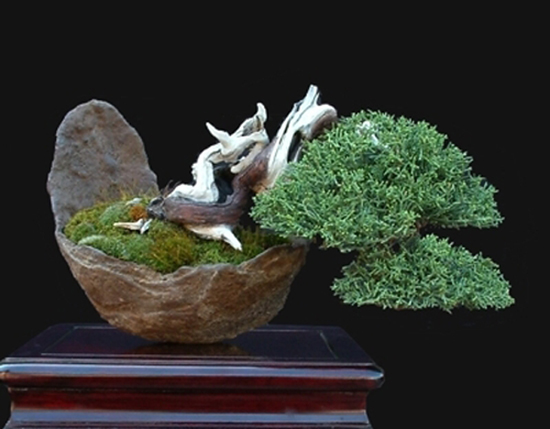 Deadwood on a small tree. Is it just me, or does the foliage on this Shimpaku mirror the pot? I wonder if it's intentional. The tree belongs to Michele Andolfo.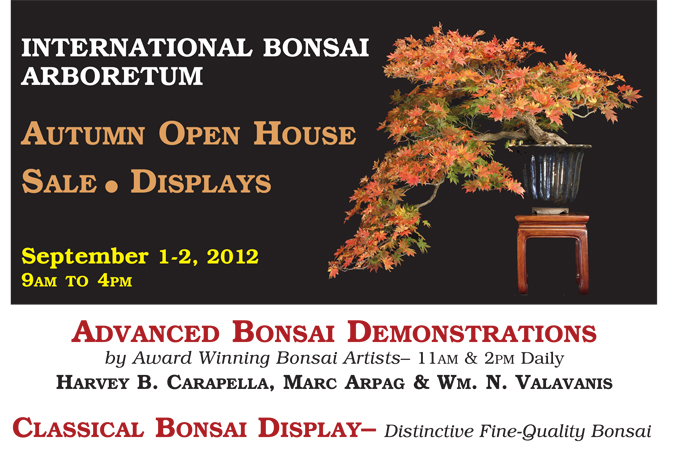 It's not too late and I just checked the weather; it promises to be a beautiful weekend in Rochester. Here's you link.
Related posts:
Weekly Wire: Bonsai Train, Deadwood in Deadwood, Russian Bonsai & More
How About Yew (Carving Deadwood)?
Making a Point with Deadwood
Fractured Pot, Tea Time, Widly Expressive Deadwood, Bewildering At A Glance & Chicago (BTW)
Weekly Wire: Back On His Feet, Nature's Deadwood & Keeping Things Up to Date