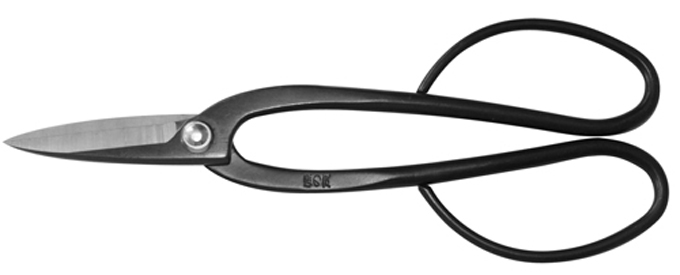 Roshi – Corex high carbon steel shears. Just one of our collection of some of the most amazing bonsai tools you'll ever see. They cut like butter and feel like silk in your hand. Try one (or two…), you'll see what I mean.
We've got a NEW TOOL SALE for you, but first an explanation (also, you might notice the live links* that allow you to go directly to the tools… what will they think of next?!).
ROSHI tools. We've decided to rename our Stone Lantern – Corex bonsai tools. The new name is Roshi (old master in Japanese). Not to worry, they are exactly the same tools. Same manufacturer, same excellent quality, different logo (to help with the transition we'll use both names for a while).
Now the BIG SALE on our Roshi – Corex tools to help celebrate the change and to further promote what we feel are the best high quality tools for the price anywhere; no matter what you call them.
Order now and receive
10% off if you purchase 1 Roshi – Corex tool
15% off if you purchase 2 to 5 Roshi – Corex tools
20% off if you purchase 6 or more Roshi – Corex tools
(sets count as one tools)
* About those pesky links; I sent out a newsletter yesterday and somehow failed to link the tools we are promoting. Is it old age? Sleep deprivation? Or maybe the fact that I spilled coffee on my keyboard (true), the shift keys stopped working and, well… you know how once Murphy gets in the door…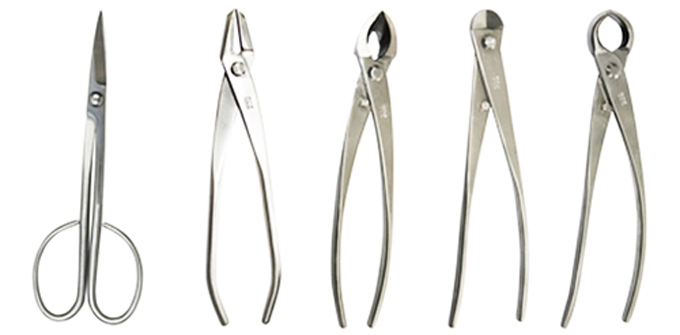 Just some of our Roshi – Corex stainless tools. They're beautiful to look at and even better to work with.
Related posts:
Tool Sale Last Day
Tool Sale & Warehouse Closed Next Week
Tool Sale Ends Tomorrow: Books Up Next
Bonsai In Black & White part 2 – Big Bonsai Tool Sale
Bonsai Tool Sale & More