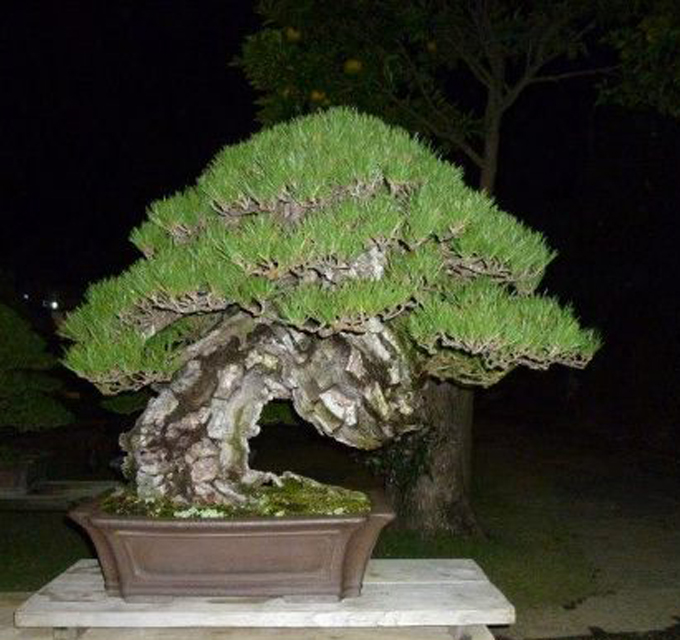 Black pine in the black of night. From the collection of Masahiko Kimura (The Magician). All the photos in this post are from an El Tim Bonsai facebook photo album title KIMURA.
Shooting in the dark
It's not too often you see bonsai photographed in the dark. In this case the effects are rather magical (no pun intended). If you look at the entire El Tim KIMURA album, you'll see a bunch of photos of phenomenal bonsai that were shot during the day, followed by a few photos of phenomenal bonsai that were shot at night. The difference is striking, and though I  like the day photos a lot, it's the night photos that really got me.
Whose brilliant idea?
I wonder who came up with the brilliant idea to shoot at night. Kimura? The El Tim people? Someone else? Either way, hats off and thumbs up.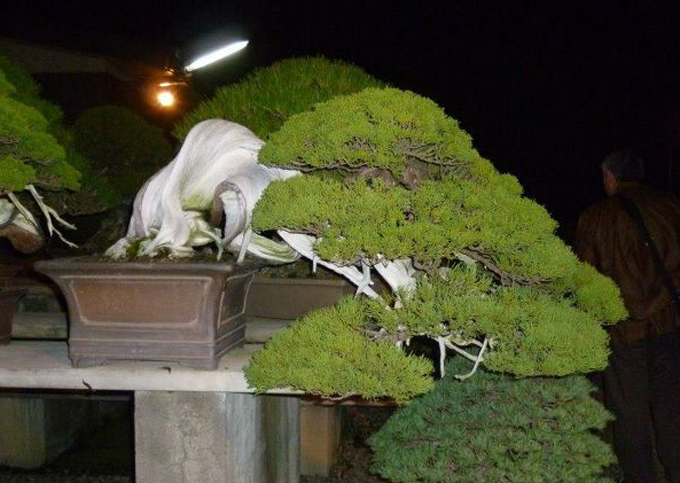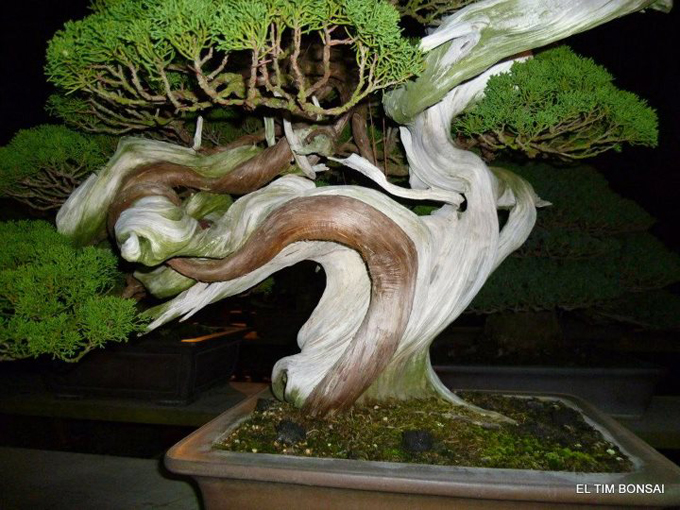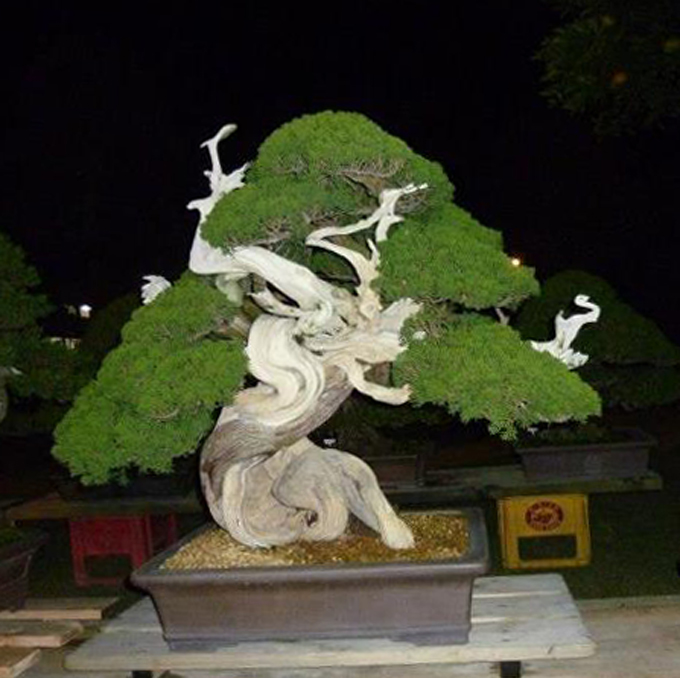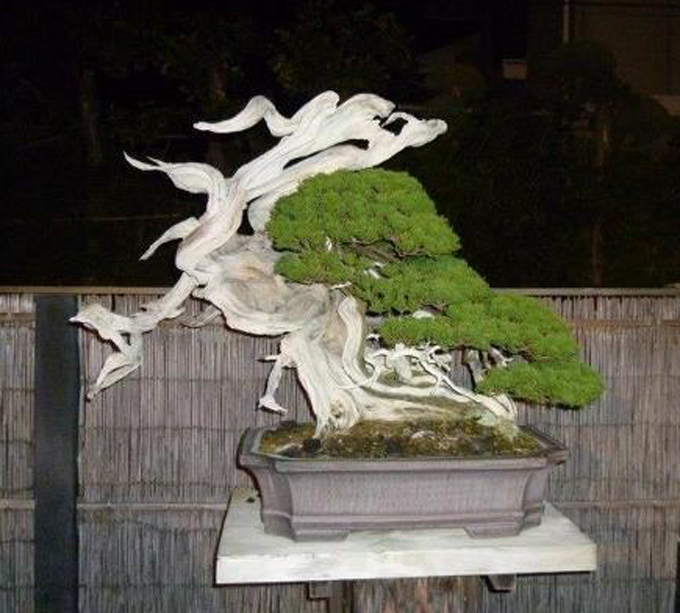 A younger version of this famous tree is on the back cover of The Magician.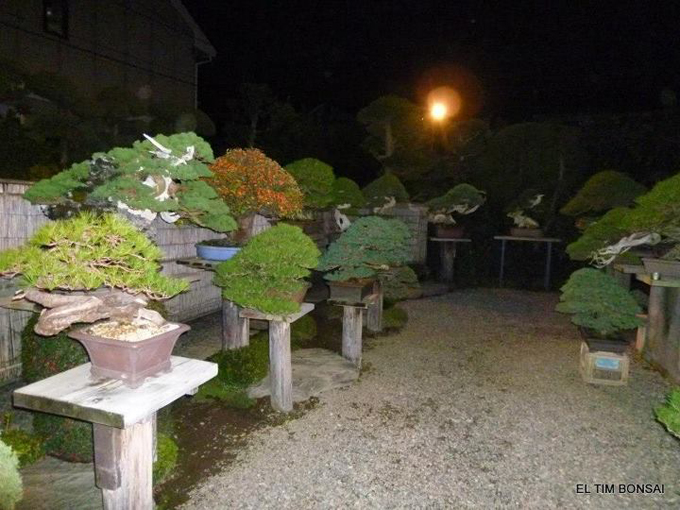 Thanks to El Tim Bonsai for the great photos (and my apologies for some cropping on a couple) and of course The Magician, Masahiko Kimura for the great bonsai.
Related posts:
BIB Tonight, BABA Last Night
The Magician: After & Before
The Magician Turns Three into Seven
The Magician's Formal Forest
Contest Deadline; Midnight Friday Night