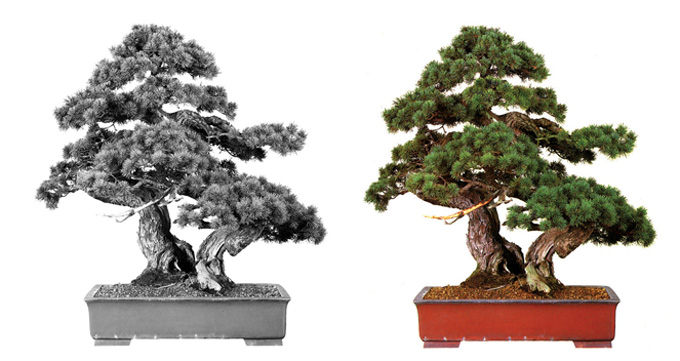 Japanese white pine. You can find the color version of this tree on the cover of our Masters' Series Pine book and on the cover of Bonsai Today issue number 2. The black and white version is the same image with the color photoshoped out.
Black and white?
I don't have any answers, though there does seem to be something compelling about a good black and white photo. Maybe the stark quality of black and white highlights features that we might otherwise miss. Or…?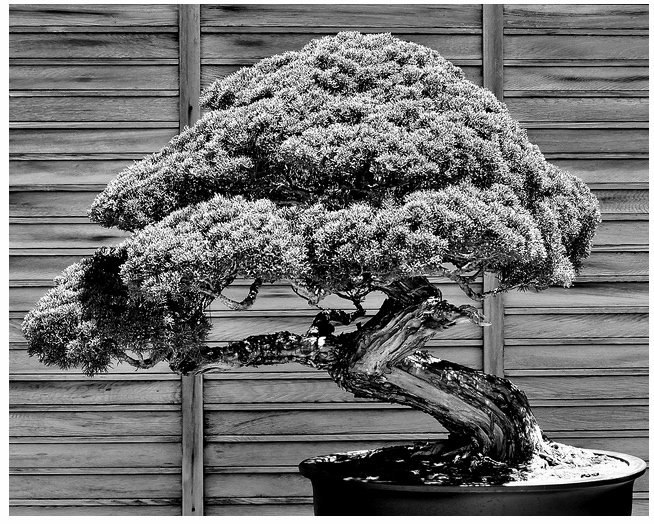 Here's a good one from flickr. It's titled Black and white bonsai tree, The Huntington library Japanese garden. My best guess is that it's a Shimpaku juniper grafted onto San Jose stock. I'll even go a step further and guess that it originally came from Chikugo-en, Mas Ishii's and his son Gary's bonsai nursery.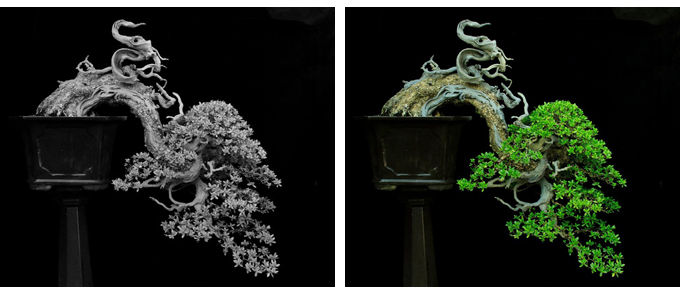 This is the tree that we featured in our last post. It's Pemphis acidula that's called Snake Dance. The bonsai artist is Gede Merta. The black & white version was done in photoshop.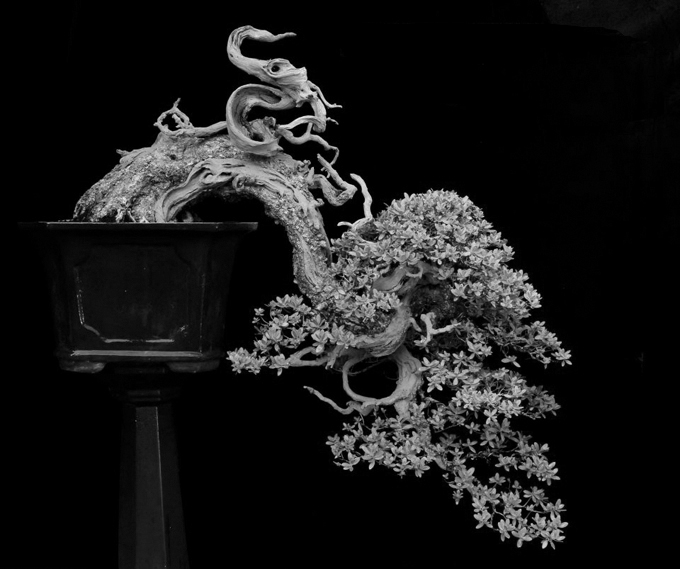 Here's the black & white full sized so you can get a better look.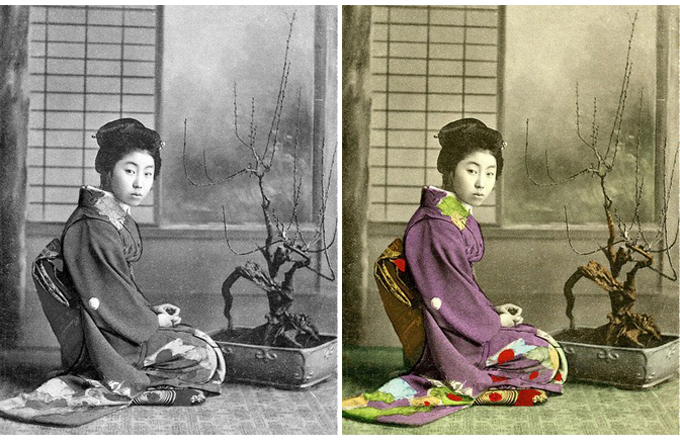 This one is titled Hangyoku with her bonsai tree (1905). You can get a pretty good feel for just how far bonsai has come in the last hundred years. You can also compare the colorized version with the black & white photo. I found the colorized version on facebook (where else?) and removed the color in photoshop for the black & white version.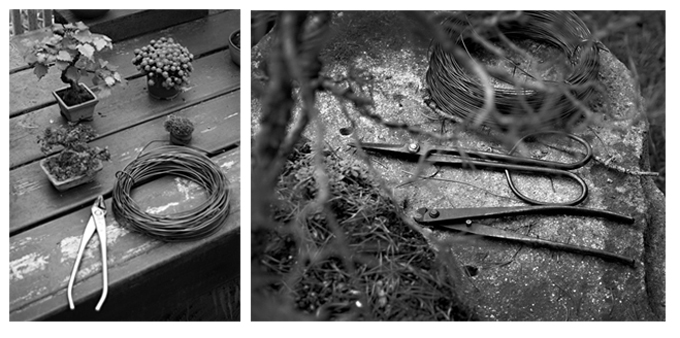 These two (and some other) photos by Morten Albek are what got me thinking about the value of black and white photos.