The more I look at this tree, the more I like it. It's a Japanese white pine by Susumo Sudo. Its rugged, naturally aged look (enhanced by the pot and ground cover) stands in perfect contrast to its simple, graceful lines. From our Masters' Series Pine book.
Pine Boom?
As far as I know, there is no Pine Boom. I was trying to type Pine Book as a filler until a more suitable name for this post came to me. Then, viola, there it was; Pine Boom.
Anyway, I'm trying to pull myself to together to catch a plane, so, quickly, here are some pine bonsai for your enjoyment.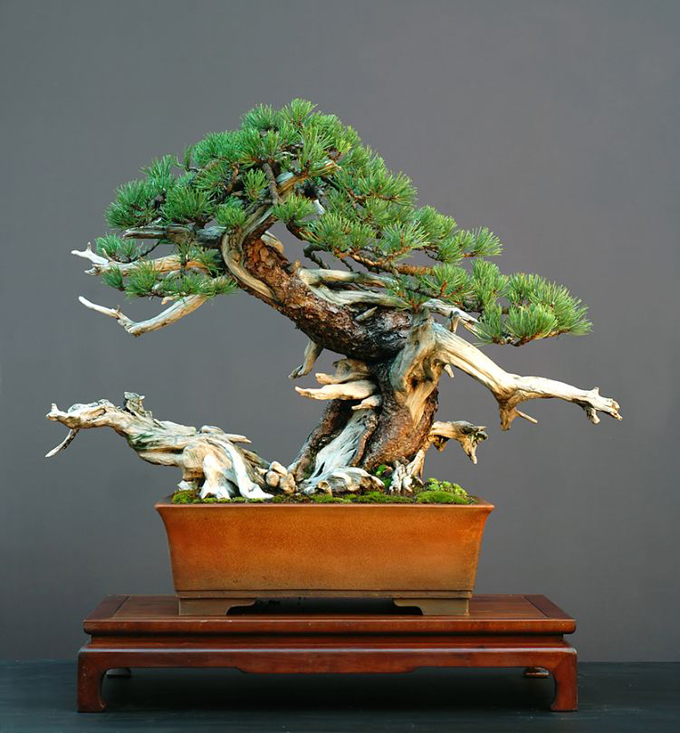 This gnarly old Mugo pine looks familiar, but can't quite place it. I found it on a commercial website, whose name I won't mention due to their failure to attribute this tree and the famous Walter Pall Scot's pine below. Though it seems tacky to use photos of other people's superior bonsai to help sell inferior trees, especially when the photos of the superior bonsai are unattributed and no permission was granted, these types of photos do turn up on stock photo sites, so I guess it's open season.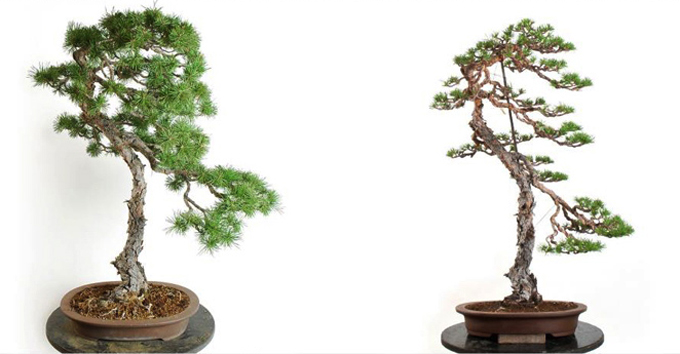 Before and after Scot's pine by David Benavente. You might notice the rebar in the after photo. If you're familiar with David's bonsai, you know that he has a penchant for using rebar to shape tough old wood.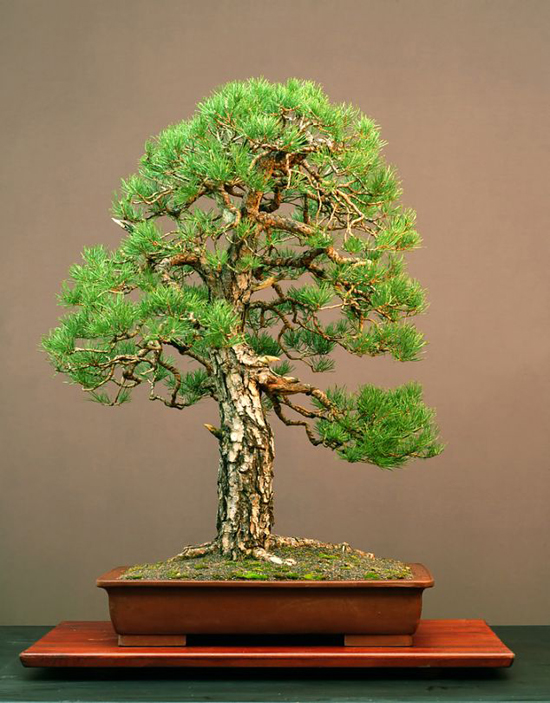 Apologies for featuring Walter Pall's famous Scot's pine once again, but just in case you're one of the three people who hasn't seen it. This particular iteration of this oft photographed tree, appear on the cover of Bonsai Today issue 104.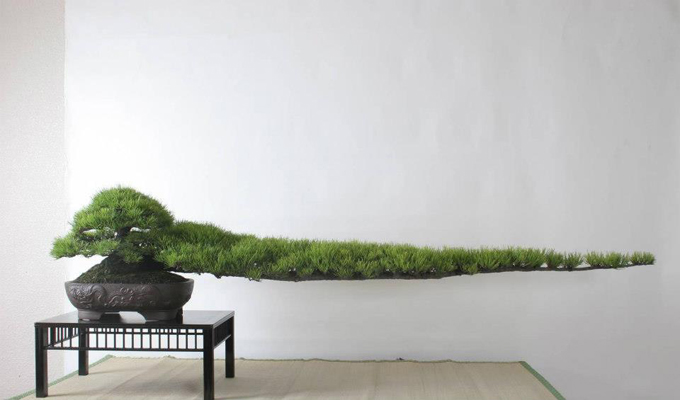 I'll leave you with this one to contemplate. I found it in Peter Ebensperger's facebook photo.
Related posts:
The Other Black Pine
Scots Pine: One Artist, Four Trees
Eccentric Bonsai: A Very Wild Mugo Pine
Rebalancing & Restyling a Bunjin Pine
Revisiting a Famous Old Pine