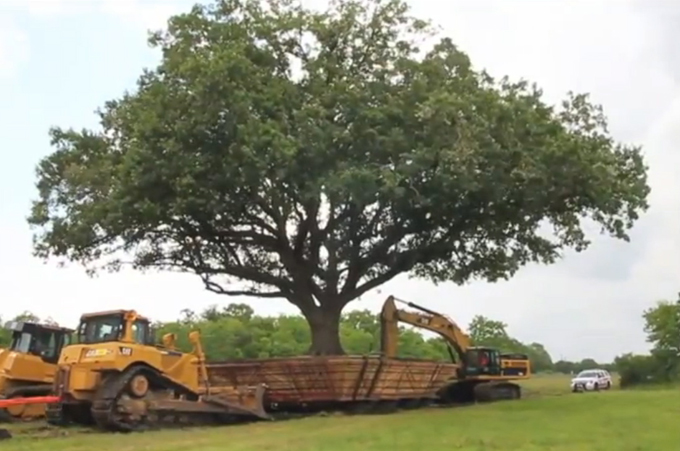 An old oak in transit. Unfortunately, I couldn't find the perfect photo from a bonsai point-of-view. But then, viewing this tree as a bonsai is just an excuse for sharing a great story about saving a venerable tree.
World's largest bonsai?
If you can call a large wooden box a pot (the shape and proportions are pretty good), then you could call this massive old tree a bonsai. For a while at least. Now it's safely back in the ground (field growing, as we like to say).
This now somewhat famous tree is called the Ghirardi Compton Oak. It has resided in League City, Texas for 100 plus years, and still resides there, albeit, 1500 feet from it's old home. Rather than saying much more here, I'll just show you a few photos, thank Michael Markoff for the hot tip and encourage you to check out this excellent video. If these photos and the video aren't enough, try this article, and if you're still curious after that, you can explore this page full of leads.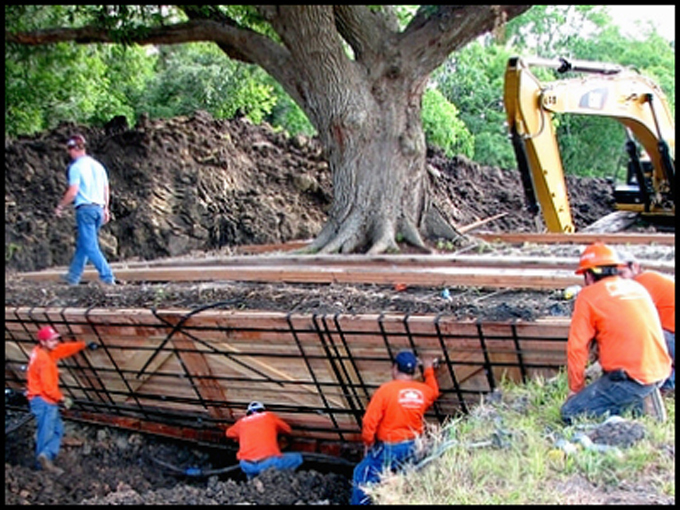 Nice nebari, trunk and lower branches. This photo and the last two (below) are the only shots that I didn't lift straight from the video (thus the clarity).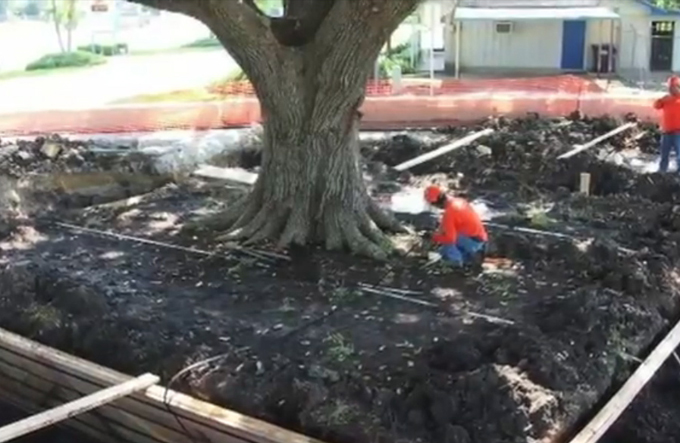 Anther good nebari shot.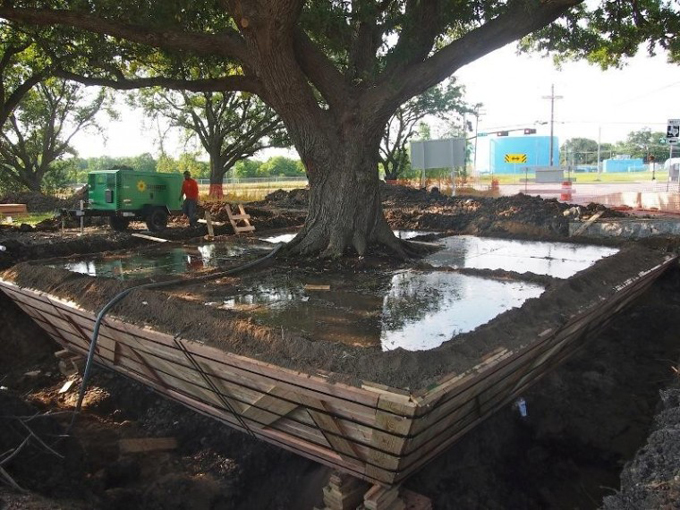 Don't forget to water! Beyond the obvious, like watering, the amount of care that went into moving and reestablishing this tree is truly remarkable.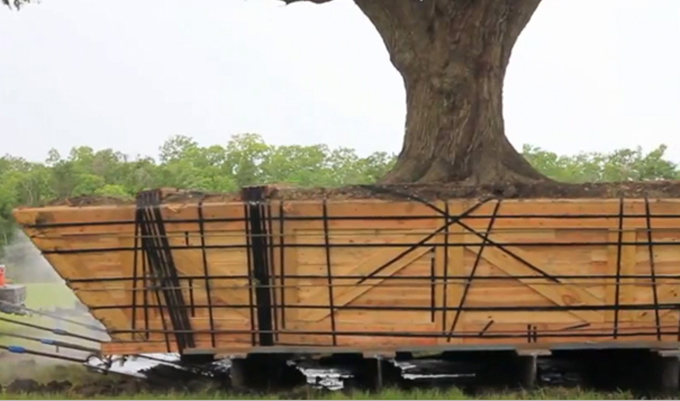 A close up of the pot.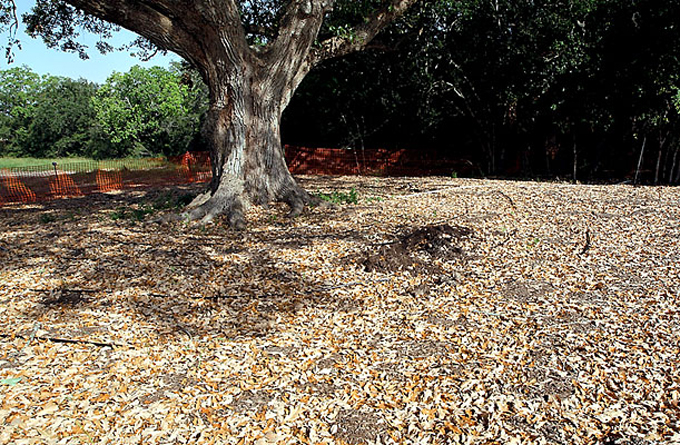 Thriving in its new home. As you can see, and as expected, it dropped a lot of leaves in response to the stress. The good news is that a new crop of leaves have taken their place.

No related posts.