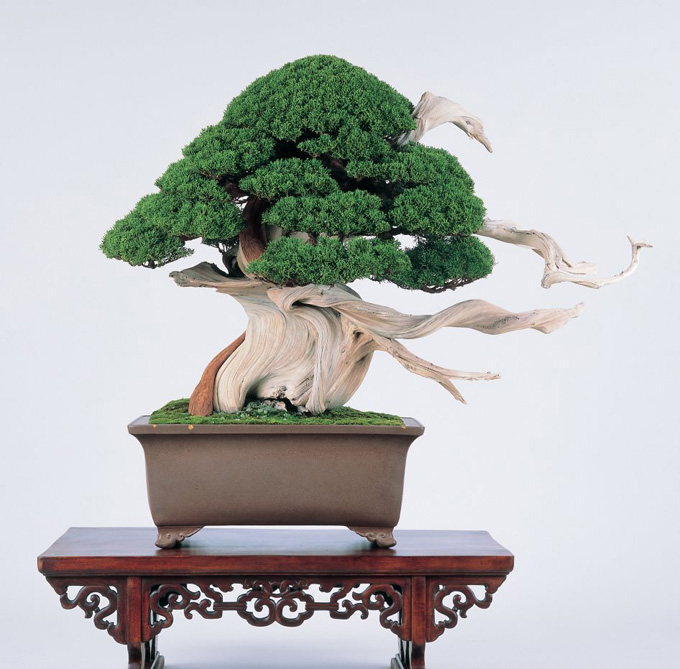 Fluidity, power and so well groomed. If you're in that "I don't like that highly styled look" group, then you're probably not crazy about this tree. For me, beauty isn't restricted to a style or concept, so no problem (though you'd never see a tree in nature that looks like this). It's was posted on facebook by Minoru Akiyama, one of Japan's many outstanding bonsai artists. Now for the guessing part: Shimpaku juniper (too easy).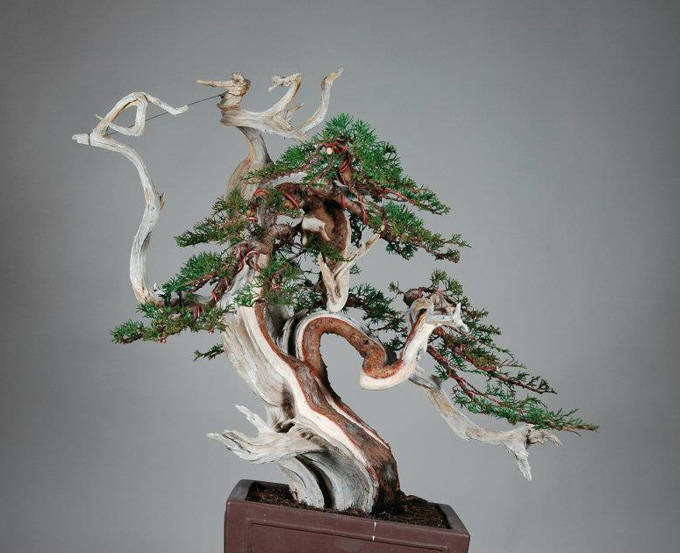 This is what can happen when good stock ends up in talented hands. Mario Komsta has an excellent series of photos on facebook that shows how he got to this beauty from a very rough looking Juniper that was dug from the garden. The grafted on foliage looks like Shimpaku. The original plant had very rough foliage that look liked San Jose juniper or maybe Prostrata. Here's Mario's caption "pot is ready as well but needs to wait till spring and this left skinny jin is bothering me a lot, cut it?"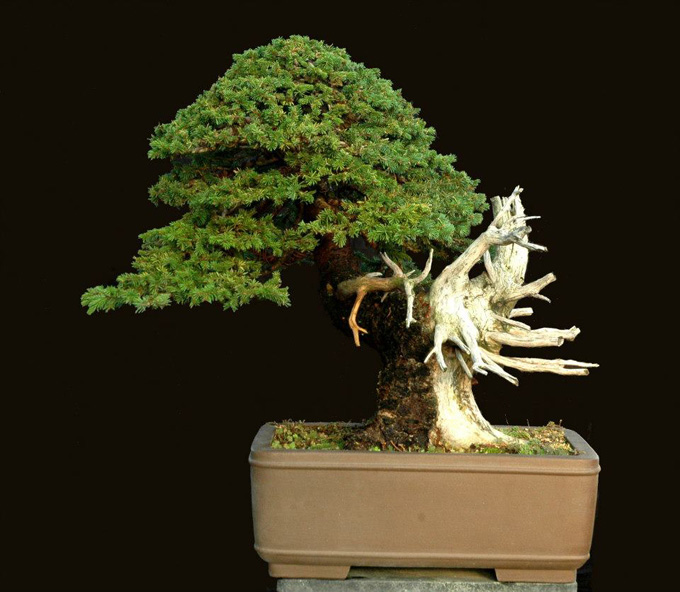 In a post titled Lavori in Corso, Michele Andolfo calls this tree a Abete rosso. This translates as Red spruce (Picea rubens), which is one of three spruce varieties that grow in the northeastern U.S. and eastern Canada. I don't remember having ever seen a Red spruce bonsai (this could come back at me), and am pretty sure that I've never seen one this magnificent. The illustrations below show how this design was arrived at.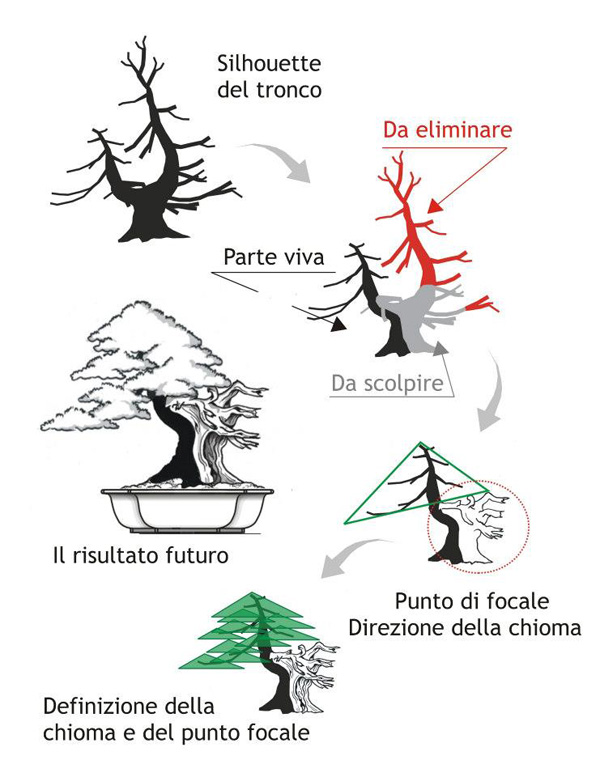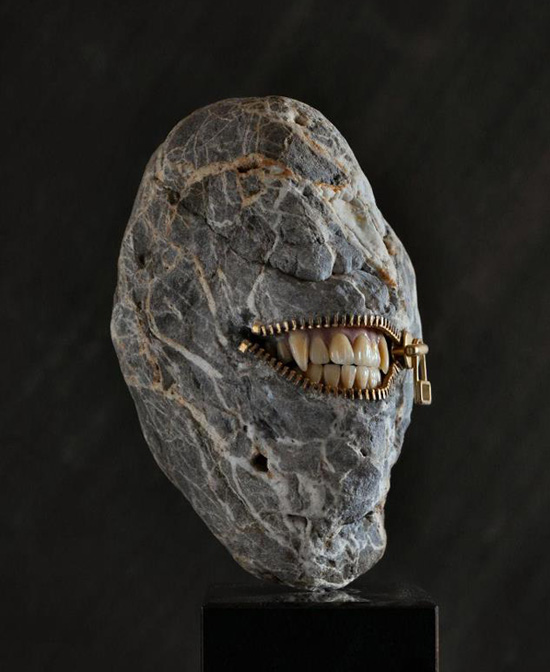 We don't feature suiseki very often here, but just couldn't pass on this one. It's called Vampire and was posted by Hirotoshi Ito on facebook.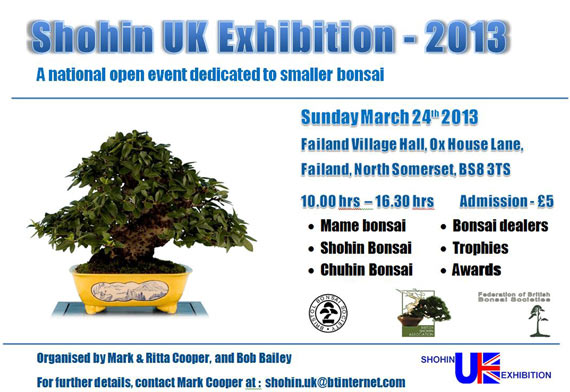 If you're a small bonsai lover (a little ambiguity for you), here's something you might want to put on you calendar.