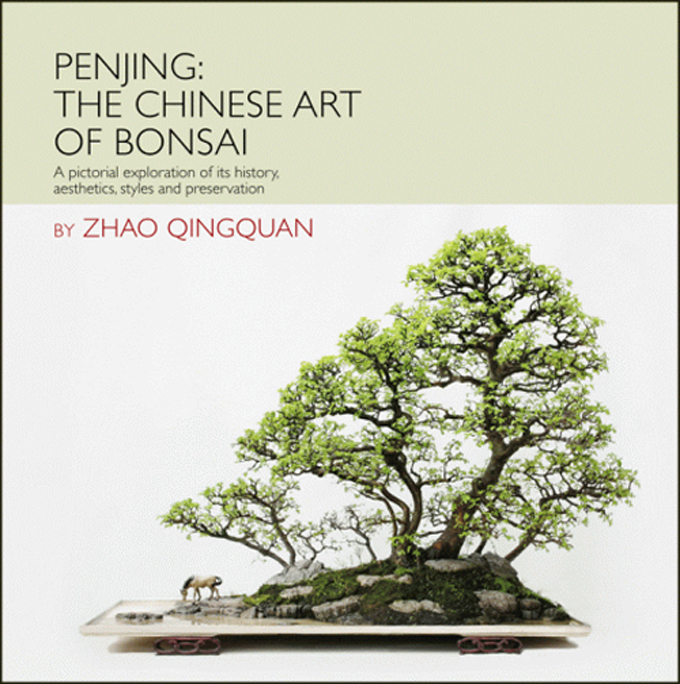 I liked this book at first glance and still like it after spending a few days with it. I can say with some confidence that it's the best book yet on Penjing, at least in English. It goes way beyond Zhao's earlier Worlds of Wonderment in all respects: quality and variety of the Penjing, quality of the photos, amount and level of information and overall production value of the book itself. This is to say that this is a very handsome and very useful book.
Zhao Qingquan is one of thee world's most renowned Penjing artists and when you see this book you'll know why. It has a wealth of information about Penjing, including design, care, categories, techniques and much more, and the plantings are exquisite, as are the 340 color photos. Hardcover. 9.8″ x 10.3″ (25 x 26 cm) 144 pages. The cover price 26.95. Stone Lantern's low price is only 21.55.
This sweet new offering is my favorite of the three new Asian gardens books featured here (the other two are immediately below). Shunmyo Masuno's gardens provide a breathtaking blend of the best of the modern world and the best of traditional Japanese gardens. Shunmyo is widely considered Japan's leading garden designer and landscape architect. He is also an eighteenth generation Zen priest, so, in this case, the Zen in the title comes honestly. This is an very handsome book that is full of great photos and highly practical illustrations with ideas for both designing and appreciating the best in Japanese gardening. By Mira Locher. Hardcover 9″ x 10″  224 pages with 320 color photos and 110 illustrations. The cover price is 39.95. Now offered at Stone Lantern for only 29.95.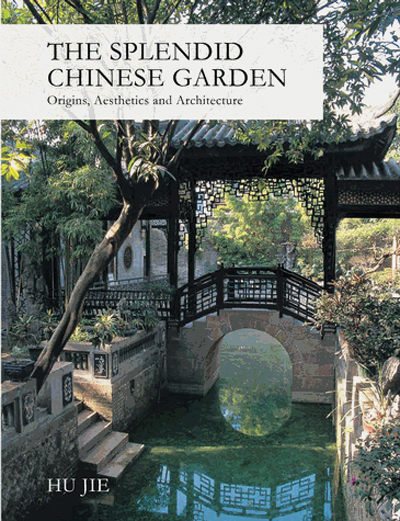 If you're into Chinese gardens your going to love this excellent new book. In fact, if you're into gardens at all, there's a good chance you'll love it. The author Hu Jie presents a wealth of great photos and more information (including a very unique and informative glossary) than most of us will ever need. Though I'm not an expert on Chinese gardens, I suspect that this attractive new book is one of the best ever on the the topic. It covers pretty much everything there is to know and appreciate about gardens in China and it does it in style. Hardcover – 8.5″ x 11″ – 240 pages with 350 color photos. The cover price is 34.95. Available at Stone Lantern for only 27.95.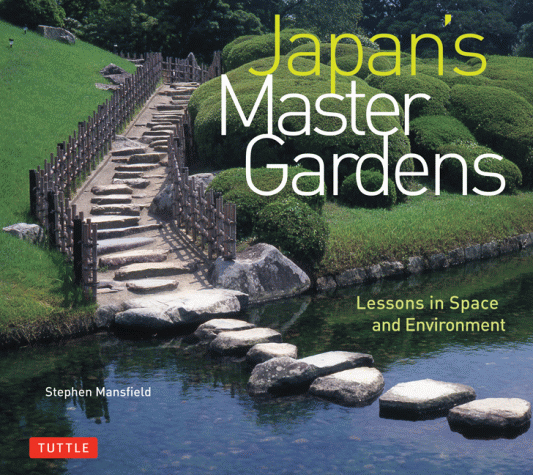 I love the cover photo of the Koraku-en stroll garden in Okoyama City. Now if only all the other photos were of similar high quality (some are just a little washed out and lack sharpness), this would be a remarkable new book. This has long been a problem in Japanese gardening books (and other books as well), where it's not uncommon to find truly inferior photos of superior gardens (this book's photos don't fall into that truly inferior group and it's my guess that many people would never notice that some aren't tip top; it's just when you've seen hundreds, if not thousands of garden books, you're eye gets a bit more critical).
Otherwise, there's a lot to like about this handsome introduction to many of Japan's best known and least known gardens (some of which don't appear in any other books), and I wouldn't hesitate to recommend it to any garden enthusiast. Hardcover – 9″ x 8″ – 144 pages with 150 color photos. Cover price 24.95. Now at Stone Lantern for only 19.95.
Related posts:
Sales: Books, Netsuke, Kenzans
Tool Sale Ends Tomorrow: Books Up Next
Thinking Ahead to 2012: The Show & the Books
Summer Sale Part 2: Books
Sale: Books, Bonsai Wire & Flower Pins (Kenzans)