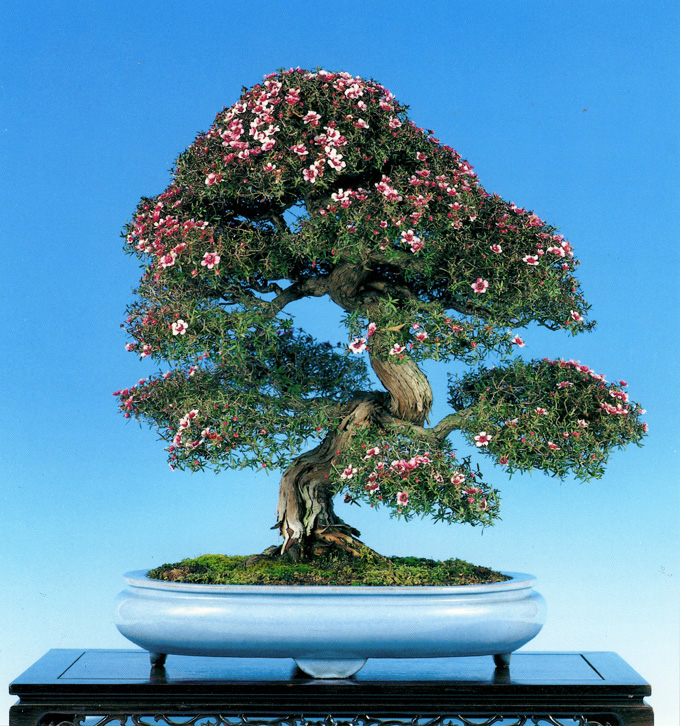 Continuing with Bonsai Today, this gorgeous, sinewy New Zealand tea tree (Leptospermum scoparium) appeared on the cover of issue 96 (still available and 75% off). Not much more needs to be said about this one (it speaks for itself), except maybe to comment on the variety. Though you may occasionally see a New Zealand tea bonsai, in general they are not that common, at least here in the Northern Hemisphere. But, even if you have seen them before, I'll take a wild guess and venture that you have never seen one quite like this.
Thematic incoherence. This post is a bit of a grab-bag with a marked thematic incoherence. Usually, I'll have a theme in mind or one will emerge as things unfold, but no such luck this time. Now it's time to move on to the next task, so I guess we'll just have to take this one as is.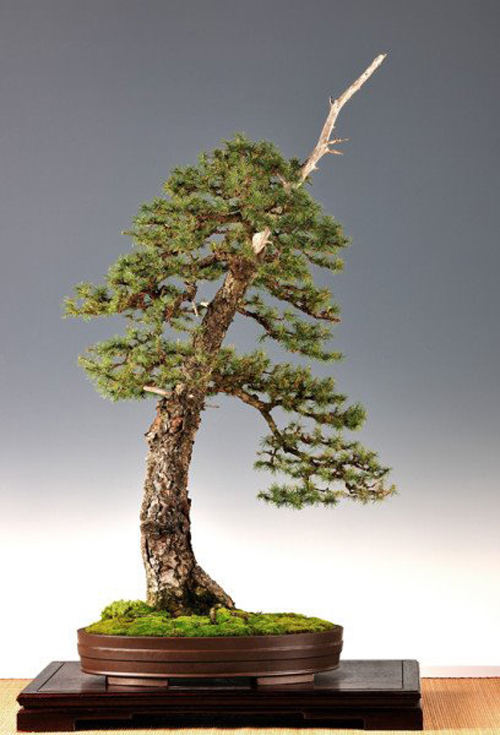 Embarrassed apologies. Do you think that this tree would be more natural looking (and less unusual) without the jin at the top? Either way, I think its clean simple lines combined with the feeling of age imparted by the bark and the taper of the trunk, make for a very lovely tree. The bad news is that I seem to have forgotten where I found it. This is particularly embarrassing as I often make a bit of a deal about the importance of attribution. So my apologies to the bonsai artist that it belongs to. I hope someone recognizes it and sets the record straight. Got it! Thanks to Rasto Moravik (see comments below) we now know that the artist is Piotr Czerniachowski and the tree is a European larch (Larix decidua).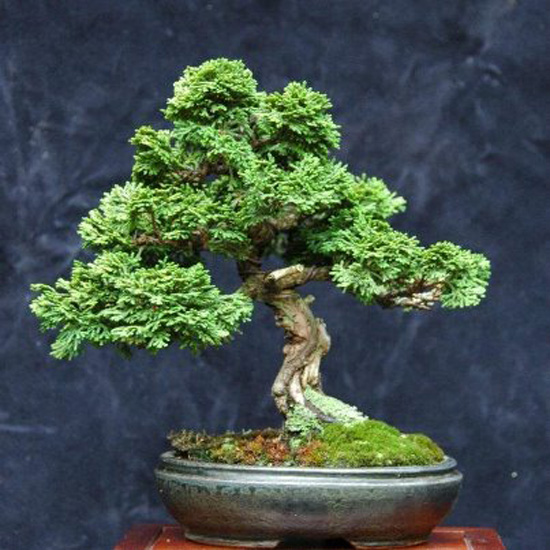 Suddenly it's Hinoki time. We posted another (much larger) Hinoki cypress (Chamaecyparis obtusa) recently. This one is a Shohin from John Romano's facebook. Aside from being a little over-potted (for show at least), it has the right stuff, especially its time-tested look and the fluid line of the trunk. Shohin (small bonsai) usually can't compete with larger bonsai when it come to development, but this one does a pretty good job.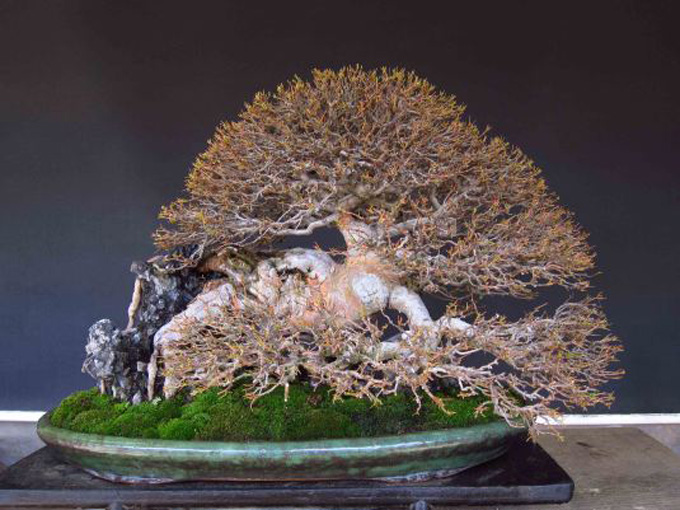 You can do this. In our last post I said this about ramification: "…detailed development is still somewhat rare in Western deciduous bonsai, but quite common in Japan." Just in case you need another example, this Trident maple from Peter Tea Bonsai blog will do nicely. In Peter's own words: "Here's an example of a Trident Maple that has been grown and developed at Aichien. This tree is about 50 years old. The main branches took several years to develop and the densely ramified branches took over 10 years to develop."
He thinks not. Speaking of Peter Tea, his latest post is titled The End? I Think Not! No spoiler here, you have to see for yourself.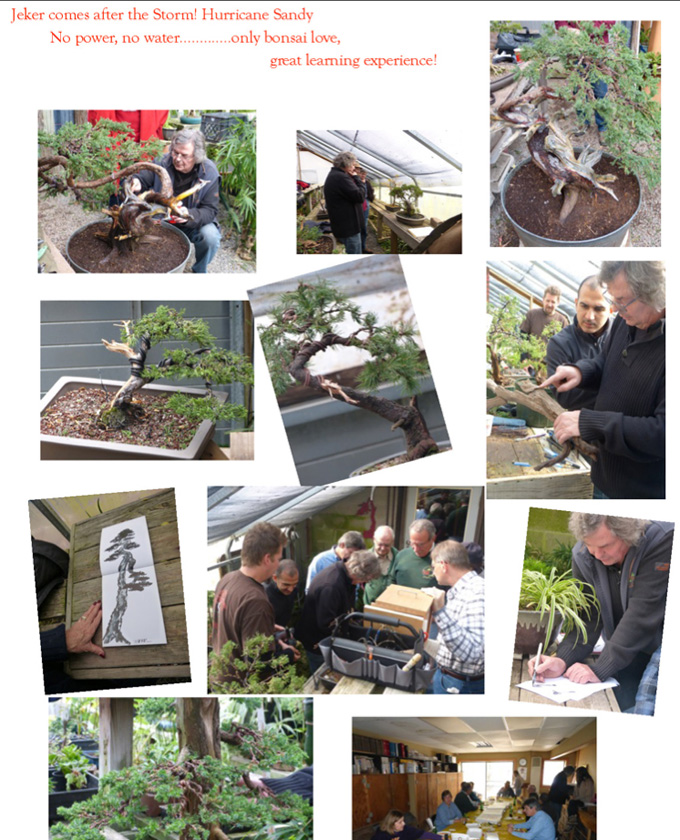 Francois Jeker visited Rosade Bonsai Studio right after Hurricane Sandy dropped by. Though it has been a while since we featured Francois, I'm a big fan of his bonsai (especially his carving) and his excellent one-of-a-kind book.