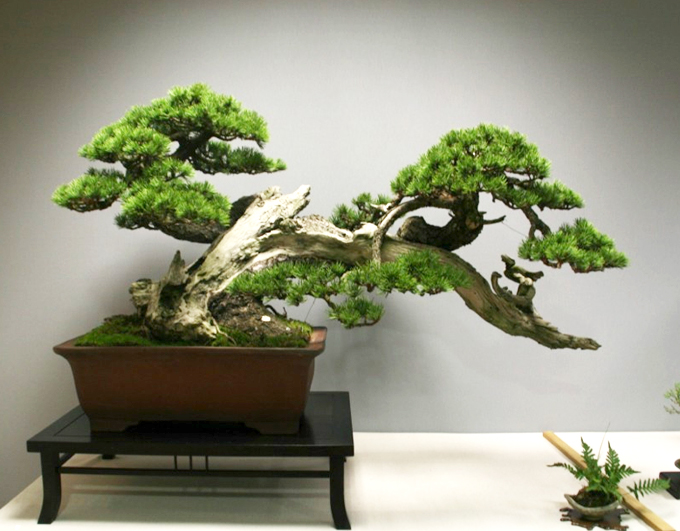 Rather than focus on the more obvious features on this magnificent two headed pine, it might be interesting to take a look at the low foliage that reaches down and touches in front of the base of the trunk. Though you might be tempted to remove it and show better show the base of the trunk and the line to the right, still, I think it serves to help bring the eye back to the tree's balance point, rather than jumping back and forth between the two very strong competing halves of the tree. Another way of approaching this is, if your place your eye at the center of the tree and then you relax your vision (look out from the back of your eyeballs) then you can clearly see the whole tree at once.
Bonsai Center Sopelana. The four trees in this post are all from Bonsai Center Sopelana in the Spanish Basque country (from their website and their facebook photos). Most appeared quite dark on my screen, so I took the liberty of lightening them up a bit. Either way, they are all excellent bonsai. So excellent in fact, that I downloaded several others that we'll feature soon.
Update! "These (bonsai) are all from the bonsai exhibit in Museo Bonsai de Alcobendas in Madrid." Courtesy of Nuno Encarnação.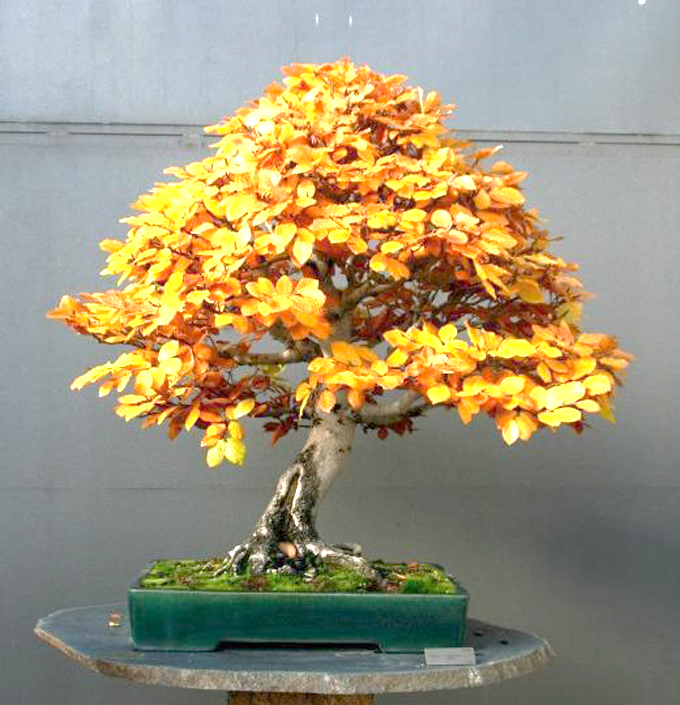 The whole bottom part of this bonsai; the pot, the moss, the nebari and the scar in the trunk make for a beautiful picture and provide a nice contrast with the colorful top of the tree.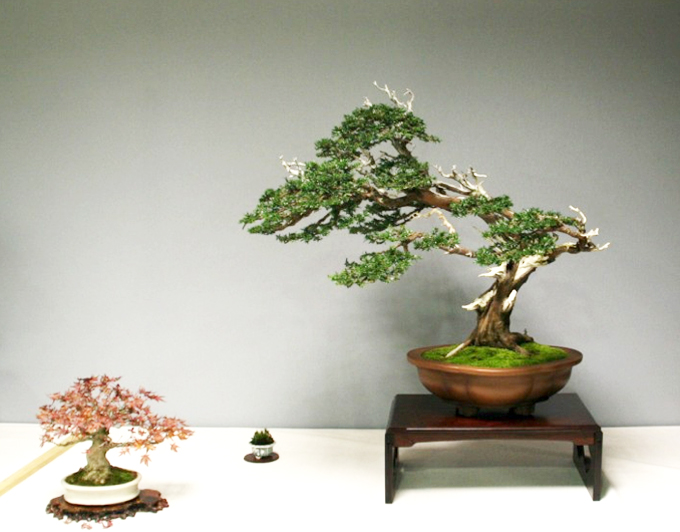 If you hike up to near the tree line in certain places in New Hampshire's White Mountains, you might see much larger trees that look a lot like this; windswept with lots of deadwood, though they're mostly Red spruce and Balsam firs, while this one looks like it might be a yew (it's hard to tell for sure).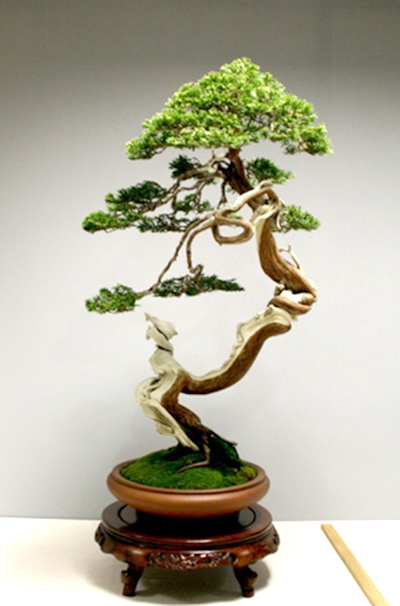 This bunjin style tree has a number of idiosyncratic feature that come together into a surprisingly balanced, dynamic tree. A couple things that caught my eye right away; the little deadwood curlycue that's stacked up where the trunk turns right, the branch that performs a full loop and then appears to split into the two branches that hang down to just above the curlycue and the distinctively patterned deadwood (shari) that runs most of the length of the trunk (this includes the curlyque). There's more, but enough said for now.