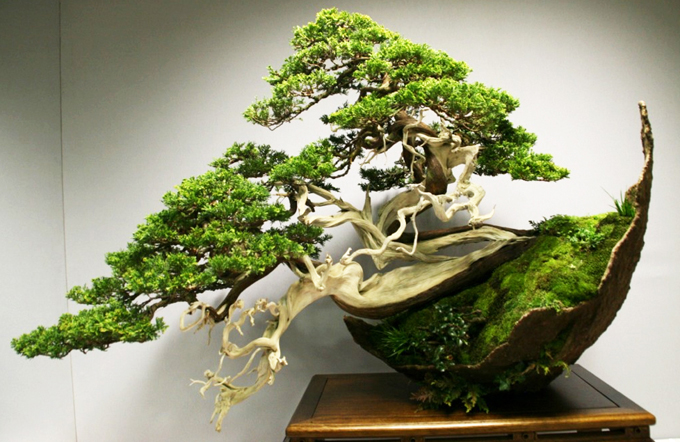 Is it just me, or does this spectacular tree feel like it's just barely clinging to the pot? My eye keeps returning the highest point on the right where the trunk and soil meet and questioning whether it will hold. I guess that tension is one of the many things that distinguishes this remarkable bonsai.
Getting things right the first time is better, but… Two days ago I posted some trees I found at Bonsai Center Sopelana and  titled the post 'Bonsai from the Basque Country.' Had I paid more attention I would have noticed that the trees are from the bonsai exhibit at the Museo Bonsai de Alcobendas in Madrid. Bonsai Center Sopelana is in Basque country, but that's a poor excuse for getting things so wrong.
Here's what Nuno Encarnação (the gentleman who so kindly pointed out my error) said in the post's comments:
"These are all from the bonsai exhibit in Museo Bonsai de Alcobendas in Madrid. This exhibit is the most important bonsai exposition in Spain and one of the three main exhibits in Europe along with Noelanders trophy in Belgium and UBI in Italy."
The Museum has also an amazing permanent exposition with some impressive Mediterranean species and imported Japanese trees, some of which were previously worked on by such masters as Kobayashi and Kimura. The beech shown in this post is from the permanent exhibit."
Getting it right this time. The trees shown in this post are from the Museo Bonsai de Alcobendas in Madrid. The photos are all courtesy of Bonsai Center Sopelana.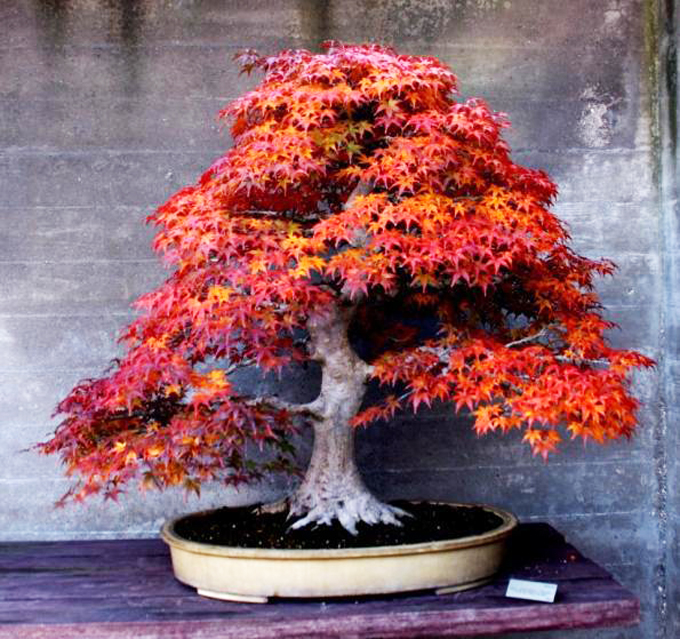 Great nebari, great trunk, good branching and phenomenal color. It's a Japanese maple. I won't bother to guess the variety.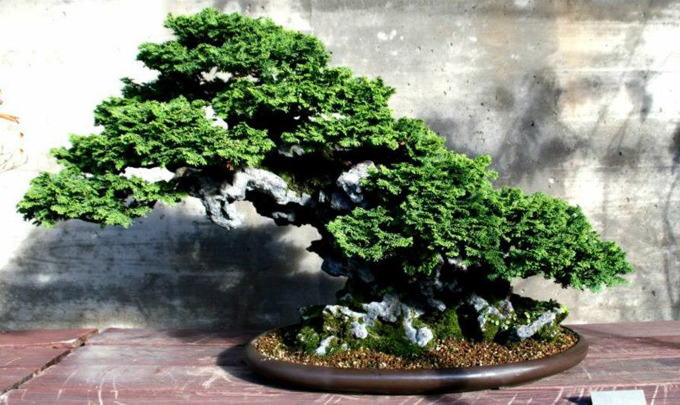 I think this is the third Hinoki cypress we've featured in the last week or so. Unfortunately, you can't see the trunks and much of the rock in this photo, but you can see the lovely Hinoki foliage and the tree's well balanced, dynamic flow.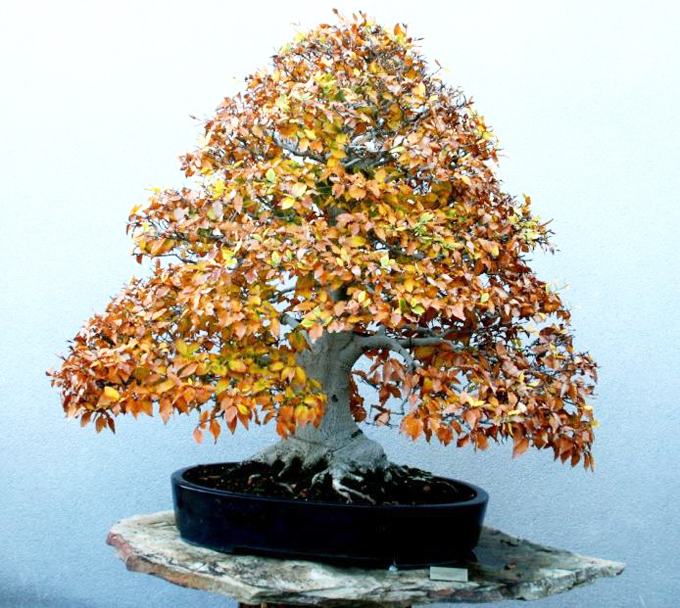 I guess this is a Zelkova (leaf size) though the color of the bark looks beech. I suppose I could do some research, but I'll settle for the usual flimsy excuse about being too busy.